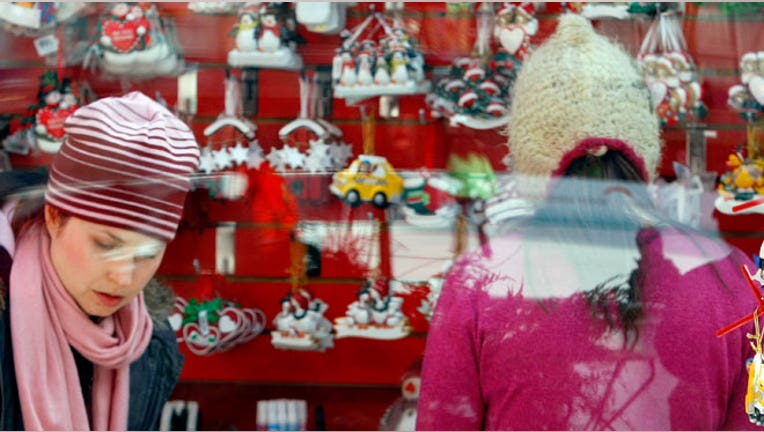 Small businesses across the country are finding innovative ways to compete with the big guys this holiday season.
For Robert Talbott, a luxury fashion brand founded in 1950 and based in Monterey, Calif., the holiday season brings along with cheer the chance to expand its reach outside of the West Coast.
The company in recent years has moved a lot of its production back to the U.S., and has broadened its men's collection, in addition to re-launching a women's line. Since CEO Bob Corliss, who served as chair of the National Retail Federation Foundation in his 35-plus-years in the retail industry, took the helm in 2011, the company says it has seen year-over-year growth. Corliss says while the retail outlook for the holidays is mixed, he's more-so bullish about the luxury market.
Talbott started out as a tie company.
"Robert Talbott is your dad's brand. Its entire genesis was to make the best tie in the world for the guy who was building his career," Corliss explains. After spending time refining the vision, the brand has added a trimmer, more contemporary line to appeal to young men as well as a line of classic apparel and accessories for women.
But in order to actually expand its retail footprint this holiday season, the company plans to bring the Robert Talbott experience to shoppers across the nation.
Popping-Up
Pitching up a pop-up shop is typically done by online retailers to connect physically with clients. And according to Brandon Levey, CEO of Stitch Labs, a company that specializes in multi-channel sales, it may be perhaps more beneficial to e-commerce, but in the case of local businesses, a pop-up shop could help boost brand awareness.
"[Brick-and-mortar retailers] can use the pop-up store as an experiment … to see if they can attract and sell to [new] clients," Levey said.
One of Robert Talbott's overall strategies, and one that will help with catching the eye of more holiday shoppers, is to open up "shop-in-shop" locations across the country. Similar to pop-up shops, these shop-in-shops, which have already starting cropping up and will continue into the New Year, will resemble stand-alone stores in look and feel, but in 500 sq. foot areas.
The Season of Giving
Another strategy brick-and-mortar stores can use to broaden their retail reach is adding a "gifting" element to online stores. According to the National Retail Federation's Holiday Consumer Spending Survey, shoppers plan to do 44% of shopping this year online, and they plan to shift their budgets to make room for others. In fact, on average shoppers said they plan to spend about $460 on gifts for their family and $80 on friends, and that's not including coworkers and other acquaintances.
One way to integrate "gifting" on a retail site is by adding a gift "button" or widget next to the "add to cart" button on item pages. One company offering this service is SmartGift. Founded just 18 months ago, the company says it now has upwards of 50 clients, and co-founders Monika Kochhar and Bernd Strenitz say most of those are small-to-mid-sized businesses.
Kochhar explains one out of every five transactions is a gift transaction year round, meaning gift checkout options can open up more ways for retailers to engage new clients. "It's about enabling a whole segment of shoppers to give," she says, adding retailers can really maximize their gifting revenue with the data they receive on the back-end using SmartGift.
The way SmartGift works is that once a giver places a request, an email is sent to the recipient so they can claim their gift. The email directs them to the retailer's website where they can choose to either have the gift shipped to them or exchange it. In any case, it introduces a new client to a new store.
"The gift transaction is a really powerful consumer acquisition method," Strenitz says. "Getting the gift recipient back to the store to redeem the gift is a great way to expose them to the brand."