Small Group of Doctors Are Biggest Medicare Billers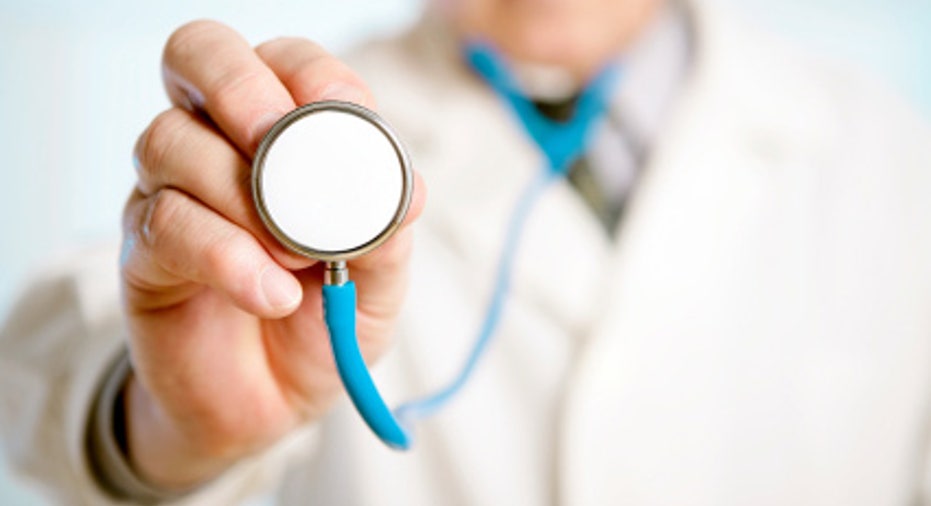 A small cadre of doctors and individual medical providers are consistently the biggest recipients of Medicare dollars, new government data show.
The top 1% of billers of the federal insurance program for the elderly and disabled in 2013 reaped 17.5% of all payments that year. That same cluster of doctors and other individual providers received 16.6% of the program's payments in 2012, figures show.
On Monday, the federal Medicare agency released data detailing its payments to 950,000 doctors, individual medical providers and certain health-care companies in 2013, the second full year of such information the agency has made available. The records cover $90 billion in payments, including those to entities such as clinical laboratories.
The data show some of 2012's top billers remained big recipients of payments in the taxpayer-funded program in 2013, despite investigations by the Medicare agency or law-enforcement officials that have resulted in indictments in some cases.
For instance, the No. 3 biller in 2013 was Salomon E. Melgen, a Florida eye doctor who had close ties to Sen. Robert Menendez and was indicted on health-fraud charges in April. He received $14.4 million in 2013 payments.
A lawyer for Dr. Melgen, Matthew Menchel, disputed the charges and said the large payments reflect the type of treatments the doctor performs in his practices. "The majority of that money reflects the costs of the expensive eye medicine," the lawyer said.
The second-biggest individual recipient of Medicare payments was Florida cardiologist Asad Qamar, who received $16 million in 2013, much of it for inserting stents. He was a top biller in 2012, too—and a major contributor to Democratic political campaigns in recent years, according to federal election data.
Earlier this year, lawyers for the federal government joined a civil lawsuit alleging Dr. Qamar had billed Medicare for unnecessary procedures. A lawyer for Dr. Qamar didn't immediately respond to requests for comment.
In April 2014, the agency released 2012 payment records that showed the amount received by each medical provider treatments or services rendered to Medicare patients.
With the new 2013 data, the public and news organizations can for the first time compare how the billings of individual doctors and medical providers evolved over time, for instance as physician practices adopted new services or laboratories moved to offer new suites of tests.
The new data could help identify which doctors and practices are driving growth in the program's costs. And the government has said it would release doctor-payment records every year, allowing for a broader analysis of the program in the future.
The data reveal the amount each medical provider received for each service he or she performed in 2013—from heart transplants and advanced radiation treatments for cancer to simple cholesterol tests and routine office visits. The data also show how many beneficiaries received each service from a given provider and the total volume of the services that provider performed.
"These data releases will give patients, researchers and providers continued access to information to transform the health care delivery system," said Medicare's acting administrator, Andy Slavitt, in a statement.
That release followed a yearslong legal effort by The Wall Street Journal, which overturned a 1979 court ruling that such records must be kept secret. The American Medical Association obtained the injunction to block Medicare from releasing such records by arguing doctors' right to privacy trumped the public interest in how the federal programs' money was spent.
The Journal's parent company, Dow Jones, intervened in that suit in 2011, arguing that the records should be releasable and, in May 2013, a judge reversed the injunction.
A Medicare spokeswoman declined to make an official available for an interview Monday. But, the spokeswoman said, the agency was required under law to release the information because it was subject to multiple public-records requests following the court ruling.
The Medicare agency released the 2013 records over continued objections from the AMA and other medical groups, which argued that the first batch contained inaccuracies, lacked sufficient context and left doctors vulnerable to unfair criticism in the media.
The AMA said Monday that it is "committed to transparency that improves patient care." However, the group said the 2013 data release, despite some improvements, "does not provide enough context to prevent the types of inaccuracies, misinterpretations and false assertions that occurred the last time the administration released Medicare Part B claims data."
The records do have limitations. They reveal nothing about the patients themselves, such as their medical conditions or demographic details, shortcomings that researchers say limit the usefulness of the data. Also, the records cover only patients for whom providers received payment directly from Medicare. Those covered by privately run Medicare Advantage plans—about 30% of Medicare patients—aren't included.
The Medicare agency said that for privacy reasons it redacted payment records for procedures physicians performed on fewer than 11 patients. In some cases, services performed by physicians' assistants or other colleagues may be billed under a given doctor's Medicare number, and some items, like costly drugs, must be purchased up front by doctors. That means revenues can be high even if the profits of a medical practice are not.
Still, some medical groups welcomed the data's release. Doctors should "embrace this data, which will allow them identify problem areas," said Tom Banning, chief executive of the Texas Academy of Family Physicians. "While it may be uncomfortable for some, the release of the data can serve as a means of identifying outliers, better understanding why those situations exist," he said.
The Journal used the 2012 billing-records release to examine the practices and motives of dozens of medical providers in a series of articles last year that showed how doctors and others exploit financial incentives in the Medicare system for profit—and in some cases attracted the scrutiny of federal fraud investigators.
One article, about a new breed of laboratories that specialize in advanced blood tests to detect heart disease, focused on Health Diagnostic Laboratory Inc. of Richmond, Va., and its practice of paying doctors for sending in blood samples. The new data show that HDL collected $152 million from Medicare in 2013, up from $139 million in 2012.
HDL stopped paying physicians for blood samples in June 2014 and reached a tentative $47 million settlement with the Justice Department in April. A representative for HDL didn't immediately respond to a request for comment.
Another Journal investigation examined the rising billings by pain doctors for using high-tech drug tests on Medicare patients to look for illicit substances such as PCP and Ecstasy. The federal government said after the story ran that it would seek to overhaul its payments for that type of test this year.
The case of Dr. Melgen illustrates how politics can sometimes play a role in efforts to rein in waste and abuse in Medicare. After agency auditors identified about $9 million in overpayments in Dr. Melgen's billings over the years, the doctor lavished his friend Sen. Menendez with nearly $1 million in gifts and campaign contributions to lobby CMS to resolve the issue, according to an indictment filed earlier in the spring.
Dr. Melgen, who pleaded not guilty to the federal charges, billed Medicare for $190 million between January 2008 and December 2013—and received more than $105 million from Medicare in that time, according to the indictment.
"We intend to show that the campaign contributions were lawful and that what the government characterizes as gifts were reflective of a longstanding friendship between the two men," said Mr. Menchel, the lawyer for Dr. Melgen.
John Carreyrou contributed to this article.
(By Christopher Weaver, Rob Barry and Christopher S. Stewart)