Skypes Christmas Gift: Free Wi-Fi at Airports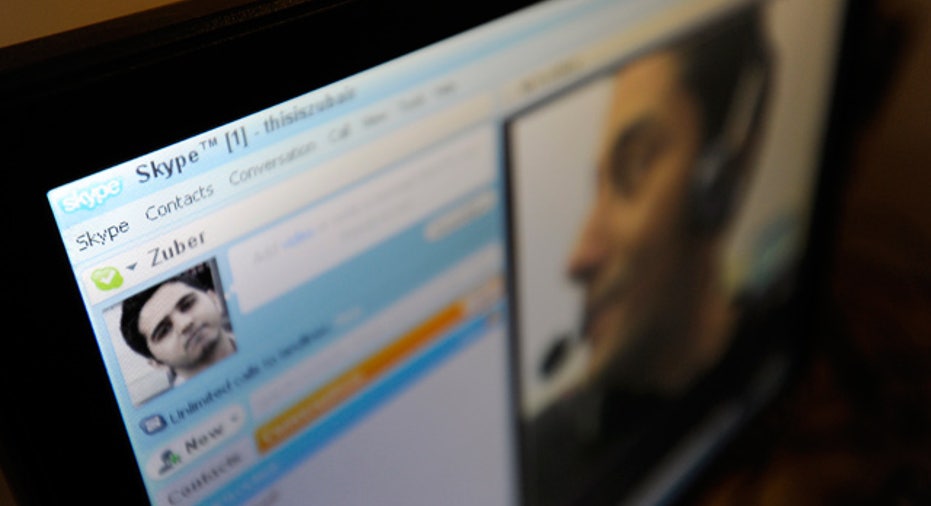 'Tis the season for stressful holiday travel but one company is doing its part to make things jollier. On Monday, Skype announced that it will give a gift to travelers at over 50 airports across the nation: Free Wi-Fi!
Starting Wednesday, Microsoft's new Internet communications company will offer a free hour of Internet access to third-party wireless hotspots within the Skype Wi-Fi hotspot footprint in selected airports across the U.S.
"The holidays are all about connecting with those that you love," Linda Summers, director of product marketing at Skype, said in a statement. "Skype is helping people maintain these meaningful connections this holiday season from wherever they may be. A voice or video call via Skype when you can't be together for the holidays is the next best thing to being there."
From Dec. 21-27, travelers passing through (or delayed) in over 50 airports across the country will be able to access third-party hotspots using Skype Wi-Fi and connect with loved ones via Skype video or voice call for free - provided you have an account.
Skype Wi-Fi is available for travelers using Skype for Windows, Skype for Mac, or the Skype Wi-Fi iOS app. Once you've signed in with a valid Skype ID, check your wireless network connection to see if you are in a supported hotspot.
AAA predicts roughly 5.4 million leisure travelers, or six percent of holiday travelers, will fly during the year-end holiday travel period. With crowded terminals and inevitable delays, Skype will offer a way for travelers to check in with loved ones.
Many airports already offer free Wi-Fi, but for those that don't, Skype will fill in the gap.
Free Wi-Fi will be available at most major U.S. airports, including JFK and LaGuardia in New York, San Francisco International, Hartsfield-Jackson in Atlanta, and O'Hare and Midway in Chicago. The full list of participating airports is plotted on the map above and listed below.
Skype is not the first to offer this kind of deal. In the past, Nintendo partnered with Boingo, the country's leading Wi-Fi hotspot provider, to offer free online access to 3DS owners during the travel season. Last year, Google sponsored Wi-Fi access in both airports and airplanes during the holiday season. For Skype, the promotion will likely introduce travelers to its relatively new Wi-Fi service.
Skype encourages you to tweet with the hashtag #freeskypewifi and tell them how free Skype Wi-Fi made your travels a little more enjoyable.
Full List of Participating Airports:
ALB - Albany International Airport
ASE - Aspen-Pitkin County Airport
ATL - Atlanta International Airport
AUS - Austin-Bergstrom International Airport
AZO - Kalamazoo/Battle Creek International Airport
BIL - Billings Logan International Airport
Birmingham Airport Authority - Birmingham AL
BNA - Nashville International Airport
BOS - Boston International Airport
BUF - Buffalo Niagara International Airport
BUR - Bob Hope Airport Burbank
BWI - Baltimore/Washington International Airport
CBB - Citizens Business Bank Arena
CWA - Central Wisconsin Airport
CWS - U.S. Cellular Field
DCA - Ronald Reagan Washington National Airport
DEN - Denver Int'l Airport - Concourse B Mezzanine
DRO - Durango La Plata County Airport
DSM - Des Moines International Airport
DTW - Detroit Metropolitan Wayne County Airport
ELP - El Paso International Airport
EWR - Newark Liberty International Airport
GEG - Spokane Airport
GRR - Gerald R. Ford International Airport
GSO - Piedmont Triad International Airport
HDC - Home Depot Center
HOU - Houston William P Hobby Airport
IAD - Dulles International Airport
IAH - George Bush Intercontinental/Houston Airport
IND - Indianapolis International Airport
JAC -- Jackson Hole Airport
JFK - John F. Kennedy International Airport
JNU - Juneau International Airport
LGA - LaGuardia International Airport - Central Terminal
MBS - MBS International Airport Terminal 1
MDW - Chicago Midway Airport
MEM - Memphis International Airport
MIA - Miami International Airport
MKE - General Mitchell International Airport (Milwaukee)
MRT - The Merchandise Mart Chicago
MRY - Monterey Peninsula Airport
MSP - Minneapolis-St. Paul International Airport - Lindbergh Terminal
OKC - Oklahoma City Will Rogers World Airport
OMA - Eppley Airfield Omaha Int'l Airport
ORD - Chicago O'Hare International Airport
ORF - Norfolk International Airport
PET - Pettit National Ice Center
PHF - Newport News/Williamsburg International Airport
PVD - T F Green - Providence RI
PVD - T F Green - Providence RI
PWM - Portland International Airport
RCC - Rosemont Convention Center
SBN - South Bend Regional Airport
SCF - Scottsdale Airport
SDF - Louisville International Airport
SF0 - Soldier Field
SFO - San Francisco International Airport
SMF - Sacramento International Airport
STL - Lambert St. Louis International Airport
SWF - Stewart International Airport
TOL - Toledo Express Airport
TVC - Traverse City/Cherry Capital Airport