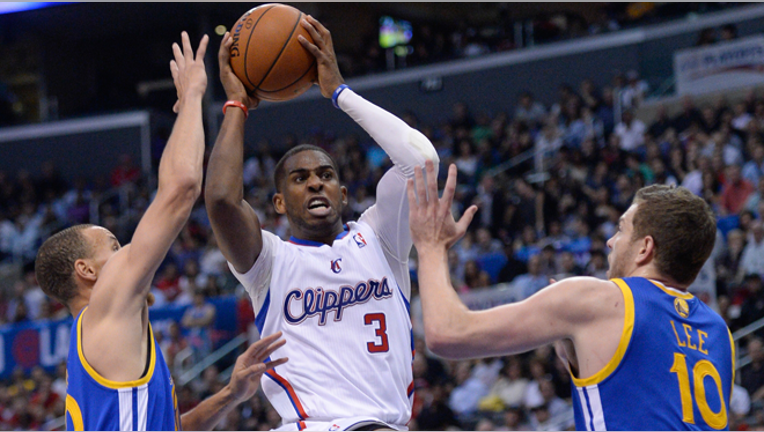 Skechers (NYSE:SKX) on Friday said it was exploring whether to buy a stake in the Los Angeles Clippers basketball team, swooping in a day after the National Basketball Association launched a bid to oust the team's current owner, Donald Sterling, for racist comments.
The Manhattan Beach, Calif.-based footwear company says it is consulting with its advisors about leading an investment group to acquire an interest in the team.
The purchase would enable Skechers to leverage and cross-promote both the Skechers and Clippers brands in the country's second-biggest media market behind New York.
"As one of the five largest athletic footwear companies in the United States and with roots deep in Southern California, we believe acquiring an interest in the Los Angeles Clippers in a natural fit for Skechers," the company's chief executive, Robert Greenberg, said in a statement.
Skechers has long had ties to professional sports through endorsements with athletic greats like Joe Montana, Larry Bird, Wayne Gretzky and Mark Cuban, over the last 20 years.
Most recently, Olympic medalist Meb Keflezighi, endorsing the new Skechers GOmeb Speed 3 shoes, became the first American male since 1983 to win the Boston Marathon.
"Skechers is an advertising-driven consumer brand that markets and promotes its products worldwide via print, television, digital, radio, in-store, and in malls, stadiums and transportation hubs," Greenberg said. "We hope that Skechers can be part of giving the Clippers organization and fans a fresh start."
Clippers owner Don Sterling has been shrouded in controversy since last weekend, when videos were released of his conversations with girlfriend V. Stiviano where he is heard making racist comments.
The NBA ruled to ban Sterling from the league for life and fined him $2.5 million, an NBA maximum.  The league is now working to expeditiously force Sterling to sell the Clippers, believed to be worth around $575 million, according to at least one estimate.
A three-fourths majority vote from the NBA's other 29 club owners would force Sterling to sell the Clippers. The board could then go a step further and vote to seize ownership for the NBA to sell the team itself, thus cutting out Sterling from negotiations.
The exact timeline is unclear at this time, however, the NBA panel overseeing the Sterling issue is expected to reconvene next week, and the process through a sale could take at least another few weeks.
Shares of Skechers fell 2.9% to $40.75 in recent trade. They are up 23% since January.