Six Things to Know About Virtual Credit Card Numbers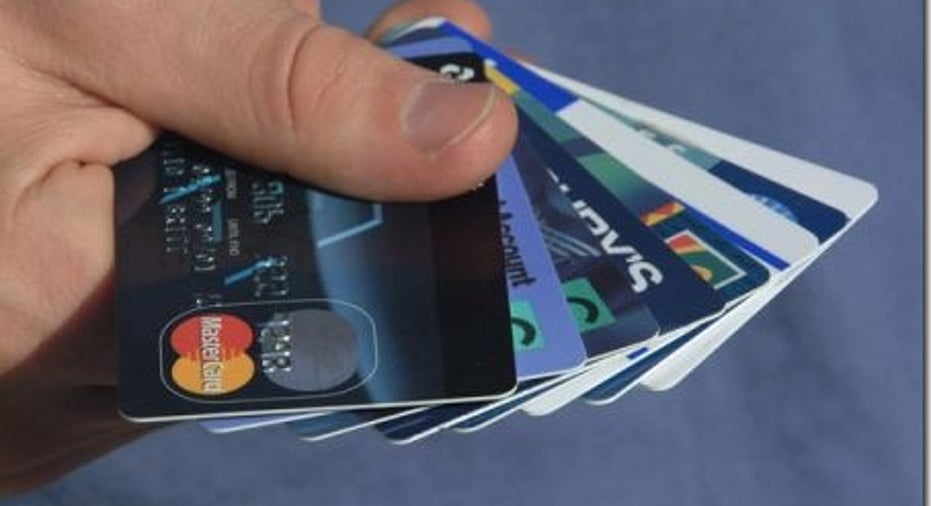 Want to reduce the odds of a hacker getting your credit card information after an online shopping spree?
One solution: Consider using virtual credit card numbers.
Instead of using your real credit card number when you check out online, your credit card issuer gives you an alternate set of digits, often for one-time use, that you substitute instead. The disposable number links to your account, and whatever you buy will show up on your credit card bill.
Once you've used the temporary number, it's often about as useful to hackers as last year's fruitcake.
Sometimes called "disposable," "temporary" or "one-time use" numbers, a virtual credit card number is "like putting a wall" between your transaction and your regular account, says Steve Kenneally, vice president of the American Bankers Association.
"It's just one more tool in the consumer's toolbox if they want to help protect themselves from all the trials and tribulations that come from having your credit card compromised," he says.
Thinking of using virtual credit card numbers for your holiday shopping this year? Here are six things you should know:
1. You need to select the right credit card. 
If you want a virtual number, you shouldn't have too much trouble finding a card that will provide one.
"Most of the larger card issuers still offer them," says Kenneally.
They're not on the menu for every card issuer. And some of those who did offer the service have dropped it. Or vice versa.
Discover initially cut its program, but then brought it back in October 2011 "due to overwhelming feedback from a loyal group of customers," says Laura Gingiss, senior manager of public relations for the company.
Virtual number programs can be offered through the network or the issuer. With Discover, every Discover card holder has access to virtual numbers if they want them. With MasterCard, it means the cardholders with issuing banks who have decided to offer that service to their MasterCard customers have access to them. But MasterCard holders at other institutions that have decided not to offer that service don't.
One good way to find out if your issuer offers it: check its website, says Kenneally.
If it is, "read everything on there about services and cost," he says. "The best consumer is a well-informed consumer."
Even consumers whose cards don't provide disposable numbers can elect to use them for online shopping, says Jay Foley, principal partner for ID Theft Info Source. His solution: Shop Shield, a company that, for a fee, provides virtual numbers for all a consumer's cards.
In addition to substitute numbers, the company also cloaks a consumer's other personal information -- including name, address and email address -- so consumers don't have to worry that their shopping trips will also result in unwanted spam or junk mail, he says. The cost, as of December 2011, is $4.50 per month or $45 annually.
2. You may be able to use them for recurring payments.
Wish you could use a virtual credit card number to pay recurring online bills? It might be possible.
It used to be that virtual numbers were thought of as a one-time, disposable tool. And that's still an option. But some issuers will also let you customize your request, says Kenneally. For example, you could opt for a number that is good only for a set period of time (as little as a day or as long as a year). Some issuers will allow you to set a maximum spending limit, he says. They may let you earmark the virtual number for a specific merchant. Or you might be able select a combination of those factors, says Kenneally.
What that allows you to do: Further ensure that the number would be useless to anyone but you.
If you can customize the number so that it's valid over a longer period, but perhaps only with one merchant, that would allow you to use it for recurring payments.
What you need to know: Once your disposable number is no longer valid, you'll have to remember to enter a new account number (disposable or otherwise).
And just because you can use one virtual number for multiple transactions or multiple merchants over a longer period of time, doesn't mean you should, says Foley. Limiting its use -- to a short time period, or to one merchant -- is what makes a virtual number a valuable weapon against fraud and theft, he says.
"The thing about virtual numbers is you need to be very, very careful with them," says Foley. "You don't want to put out a virtual number for multiple use. I'd hope the group your getting it from tells you that."
3. The process of obtaining virtual numbers varies with the card issuer.
Every issuer has its own system for handing out disposable numbers. Some may give you a couple of options.
Some tie disposable numbers to their online banking services and may require that you register for online banking to be able to use disposable numbers. Others may have you log into their site when you need a virtual number. Still others may give you the option of downloading a program that will pop up when you're checking out online and ask if you want a virtual number.
Whatever version you use, be certain that you're dealing with the site you intend, and not a phishing site. Use your own bookmark or type in the address yourself (and double-check your spelling).
What you don't want to do: Click on a link that you receive in an email. Since the whole point of virtual numbers is keeping your credit card numbers out of the hands of bad guys, you need to be extra careful that the site you're visiting to get those numbers is legit.
4. You may be able to use them for catalog and phone orders.
Something you might not know is that temporary credit card numbers can also be used for phone and catalog orders, says Karin Giffney, vice president of products and benefits for Discover.
A virtual number is not limited solely to online shopping "even though it was created there," she says. Many customers prefer virtual numbers when they order by phone, Giffney says.
One caution: "In the case where you would have to show your card number," such as will-call windows for tickets and similar situations, it's not a good idea to use a virtual number because it won't match the number on your actual card, she says.
5. They could make returns more complicated.
In the past, some consumers who tried to return merchandise using one-time or disposable card numbers faced hurdles, says Linda Echard, president and CEO of ICBA Bancard Inc., the subsidiary of the Independent Community Bankers Association that provides credit card services.
Because the number was good at the time of purchase but is no longer valid weeks or months later, "some banks and retailers didn't figure out how to get the funds back to the consumer when the gift is returned," she says.
There are several possible solutions, Echard says. One is to for the consumer to request a number that will be good until after the holidays (say, by Jan. 15), to allow time to make returns, if needed, she says. The other is to take the return in the form of a store credit or gift card instead.
Regardless, temporary or virtual numbers are "an excellent strategy," says Echard. "It offers protection against the inconvenience of having your account number compromised."
6. You need to keep your receipts.
When you use a virtual number to buy something, you're naturally going to keep your receipt for the merchandise. But if you're using a virtual number to make an online purchase, you want to keep the receipt for the virtual number, too, says Foley.
These receipts are valuable because they often contain information about exactly what you requested and just where and how long the number is valid, he says. Since no system is perfect, "you have to be able to defend yourself if something goes wrong," he says.
So if you obtain a one-time use number that's only good for one day for some holiday shopping, and a charge connected to that number pops up on your credit card bill six months from now, you can show that not only wasn't it you, but that you specifically requested a number that would only be valid for 24 hours, he says.
When it comes to virtual credit card numbers, "There are a lot of people who use them, but there are a lot more people who really need to use them," says Foley. "Because we're still looking at billions of dollars in credit card fraud every year."