Six Luxury Credit Card Perks for Elite Cardholders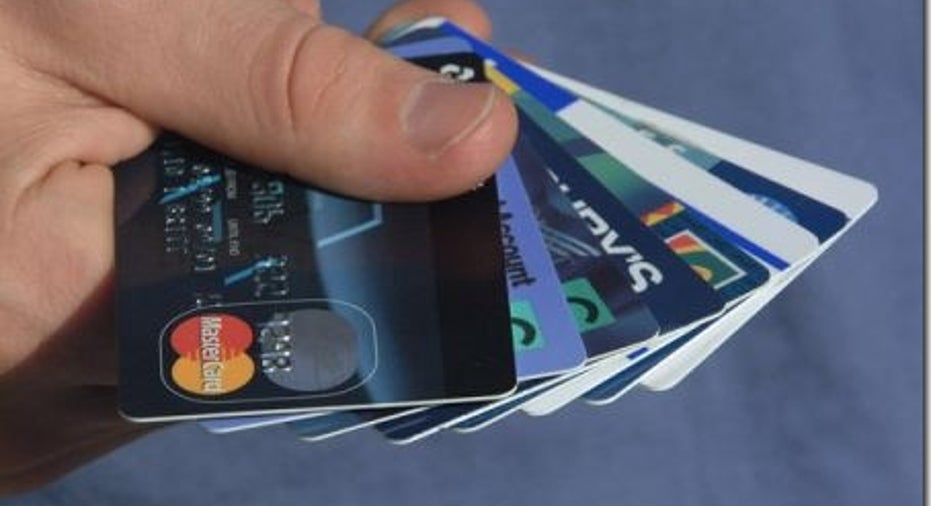 American travelers have grudgingly grown accustomed to paying for checked bags on flights. While many airlines charge between $25 to $50 per bags, Spirit Airlines announced a record-breaking $100 bag check fee for some future flights. Carrying eligible branded airline credit cards eliminates those fees on American, United, Delta, US Airways, and most other major carriers.
Meanwhile, casual travelers and frequent fliers no longer require airline loyalty to get their bags checked for free. For instance, American Express offers a $100 annual airline fee allowance on its Blue Sky Preferred travel credit card. AmEx doubles that reimbursement budget for Platinum Card members. The U.S. Bank FlexPerks Travel Rewards Visa credits covers the first $25 in bag fees on every flight a cardholder takes, all year long.
Price assurance
Prices change constantly, especially on big ticket items like electronics and airfare. If a merchant declines a requested price adjustment, a credit card's price protection policy kicks in. Many elite credit cards require merchants to adjust prices and offer partial refunds for up to 90 days after a transaction.
MasterCard automatically checks airline prices on its PriceAssure website. Customers can use a one-time enrollment form, regardless of their issuing bank, to monitor and adjust airfares paid with eligible MasterCard credit cards. Other shoppers use websites and smartphone apps to track volatile prices and to make refund requests
Concierge services
Elite credit cards want to impress cardholders with the skills of teams who try to make every moment special. American Express Platinum Card, Discover More Card, Visa Signature, and World Elite MasterCard customers enjoy access to specially trained concierge teams, who can recommend and reserve hotels, restaurants, and special events.
Often unflappable, these concierges work as hard as those you'd find in a luxury hotel to turn cardholders' requests into reality. American Express notes that its team has helped arrange honeymoons and organized house painting chores for vacationing cardmembers. Chase Freedom cardholder John Hargreave convinced his Visa Signature concierges to locate a giant tub of nacho cheese and to help complete a challenging crossword puzzle.
Shipboard cruise credits
Like airlines, major cruise lines offer their own branded travel rewards cards that can offer significant rebates on luxury vacations. Norwegian, Royal Carribean, Disney, and Carnival all partner with major banks to extend special financing and bonus rewards for cardholders.
Other rewards credit cards offer cruise benefits as part of their broader redemption programs. Chase Sapphire Preferred cardholders have reported earning as many as six times their usual rewards points by booking a cruise through their bank's preferred travel agency. Chase's Ultimate Rewards and Citi's ThankYou programs both let members redeem points for free or heavily discounted shore excursions and shipboard shopping credits.
Exclusive experiences
All four major American credit card brands are trying to outdo each other with the exclusive access to special events and experiences. American Express sponsors luxury lifestyle events, like fashion shows and film festivals. Therefore, elite cardmembers can request VIP access to mingle with designers and movie stars. Visa members have access to a bevy of premier events -- from the 2012 London Olympics to food and wine exclusives in Sonoma County, California.
Discover's college football and hockey promotions let fans get close to sports legends from the past -- and the future. MasterCard has taken a cue from daily deal websites with a series of Priceless Experiences. Cardholders can enjoy "pop up" shops, tours, and mini-events after responding to email or text alerts. Luxury credit cards' concierge desks often hang on to secret seats at the world's hottest games and shows.
Replacement cell phones
According to the NPD Group, more than half of new American cell phones qualify as "smartphones," miniature computers that happen to also make phone calls. Unfortunately, these somewhat fragile devices end up shattered or spilled upon so often that repair services have sprouted across the country to meet owner demand.
The right credit card can qualify the owner of a squashed iPhone or Android device for a full repair, at no charge. Visa Signature, World Elite MasterCard, American Express, and Discover all offer versions of extended warranty and replacement protection, usually with benefits of up to $1,000 per incident. Because many electronics manufacturers replace broken devices instead of repairing them, a covered repair fee can results in a new unit.
Not every elite credit card offers all of these perks. Savvy shoppers compare credit cards online, picking their next account based on the benefits and rewards they're most likely to use over the coming years.
The original article can be found at CardRatings.com:
6 luxury credit card perks