If Olympic Athletes Were Credit Cards...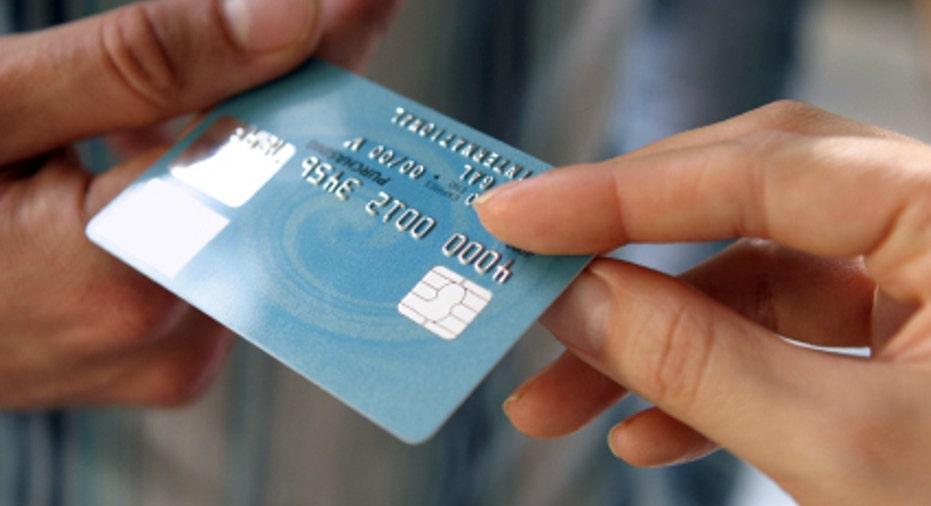 Michael Phelps
Phelps broke Mark Spitz's Olympic record, earning 8 gold medals in Beijing to complement 6 other gold and 2 bronze medals from his appearance in Athens. But he broke America's heart after the 2008 Games, winding up in gossip columns instead of on the sports pages. Frustrations from his 2011 World Championship meet led Phelps to get serious about restoring his former glory, knowing that just 3 more medals will earn him the title of most decorated Olympian in history.
The American Express Platinum Card didn't show up at a South Carolina frat party, but it did lose some of its appeal among road warriors after newer travel rewards cards loaded up their perks and bonuses. AmEx overhauled the Platinum Card, eliminated its foreign transaction fee, and added money-saving reimbursements and airport lounge access. However, just as Phelps could get overshadowed in London by teammate Ryan Lochte, the Blue Sky Preferred from American Express could steal Platinum Card's thunder with similar rewards at a much smaller annual fee.
Steven Lopez
Far from a household name, Steven Lopez stands to accomplish what few Americans who aren't named Michael Phelps can claim: to become the most accomplished athlete in his sport. The self-taught taekwondo master has appeared at the Olympics as long as his sport has, claiming gold in both 2000 and 2004. After a bronze medal finish in 2008, any appearance on the medal stand will give Lopez a huge head start against future record-breakers.
The PenFed Platinum Cash Rewards Card doesn't enjoy a lot of name recognition, either. Just like Lopez, this card enjoyed a scrappy start, anchoring a set of credit cards offered by a credit union that caters to military families. With no annual fee and no foreign transaction fee, this card costs nothing to maintain for cardholders who pay their balance in full each month. Yet, those same cardholders can earn up to 5 rewards points per dollar throughout the year. And, just as little sister Diana Lopez grabs the spotlight in her own events, the PenFed Promise Visa supports its sibling with extraordinarily low balance transfer deals.
Gabby Douglas
They call her the "flying squirrel" because of her skills on the uneven bars. The teenage gymnast has already drawn comparisons to Mary Lou Retton. Douglas gave up time with her family to train in Iowa with the same coach that steered Shawn Johnson to gold in 2008. Nation team director Martha Karolyi says, "Some people may have higher difficulty values, but Gabby's execution is the best in the world."
Citi Simplicity Visa wows its cardholders with the same kind of "what you see is what you get" magic. Unlike other no-frills credit cards, Citi Simplicity offers cardholders direct access to customer service representatives who can adjust payment due dates with gymnast-like flexibility. With no late fees and an 18 month zero interest teaser rate, Citi Simplicity uses simple execution to trounce cards with more complex cardholder agreements.
Hope Solo
"Being a goalkeeper, you can't win games. You have to save games." That's what U.S. soccer goalie Hope Solo told NBC Sports during her training for the London Games. The "best goalkeeper in the world" focuses on supporting her team during every match, knowing that one wrong move could cost victory.
The Discover More Card usually gets attention for its cash rewards instead of its security features, just like Solo's admirers often call out her looks instead of her skills in the net. Still, Discover has earned major awards for protecting cardholders from criminals. Javelin Strategy & Research called Discover the best in the world at resolving identity theft issues, making them a solid goalkeeper for your personal finance team.
Tyson Gay
Tyson Gay may finally get his medals in London, after years of battling poorly-timed injuries. Despite winning the Jesse Owens Award, Gay's health issues allowed Jamaican superstars Usain Bolt and Asafa Powell to run away with 2008's medals and the public's attention. Strong races at the 2012 track and field trials have pundits convinced that this could finally be Gay's year.
Chase Freedom Visa has been around for years, but often gets overshadowed by flashier cash back credit cards. Chase's credit card division retreated from issuing many new accounts for a brief period during the credit crunch as it reeled from government intervention and the emergency acquisition of Washington Mutual. Back in shape, Chase has been supporting its Freedom brand with heavy television promotion and some outstanding signup bonuses of up to $200 instant cash back.
The original article can be found at CardRatings.com:If Olypmic athletes were credit cards...