Six Alternative Investments for Fat Returns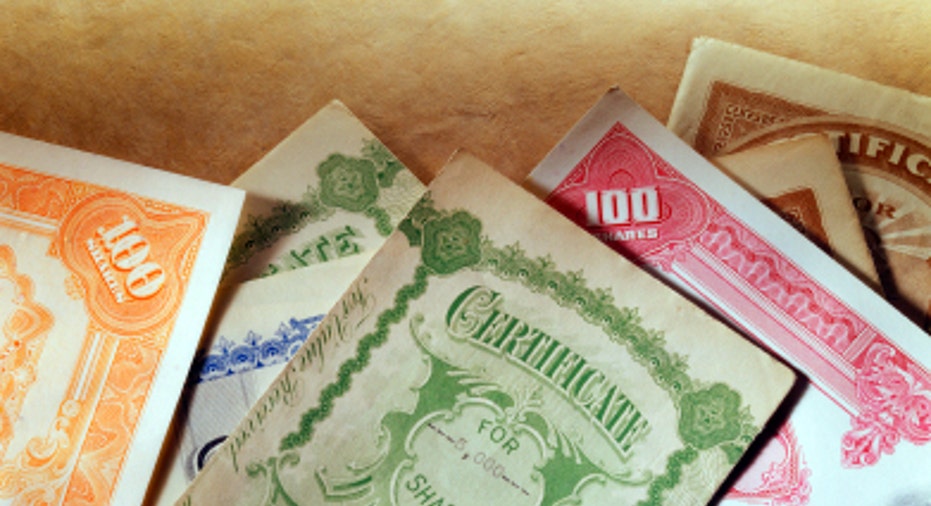 Where to Find Better Return
Hungry for higher yields than you're getting?
Some out-of-the-box, alternative investments can pay you beefy interest rates -- and can even be fun or help others. They range from investing in Broadway shows, becoming a hard-money lender, funding startup companies and dishing out loans to peers or entrepreneurs. The vehicle you choose depends a lot on your risk tolerance.
But payoffs can be big. For example, you can nab yields up to 6% by making microloans to entrepreneurs in developing countries and become a budding philanthropist.
Further up the risk curve, online tools let you invest in the next Facebook, though you'll need nerves of steel. "The launch of LinkedIn is luring investors," says Jeffrey Sohl, director of the Center for Venture Research at the University of New Hampshire. "But if you can lose money without changing your lifestyle, that investment is fine."
Here are some other alternative investments to consider.
Reaping Gains From Peer Loans
Yield-hungry investors have an enticing option: peer-to-peer loans.
Sites such as Prosper.com and Lending Club act as middlemen, matching investors and borrowers. And yields can be high. At Prosper.com, the net annualized yield is 10.69%, according to the company.
At Lending Club, the biggest peer-to-peer lender, average net annualized rates are 9.6%. Lenders can choose loans rates from A to G, going from low to high risk. There are no minimum investments, and investors also can diversify among many different loans.
Borrowers are rigorously screened in this alternative investment. Their average FICO credit score is 715, they maintain a 13% debt-to-income ratio and they make at least $70,000 in annual income. "We decline 90% of all applications," says Renaud Laplanche, CEO of Lending Club. "They are loans to prime consumers."
On the downside, there's no guarantee you'll get your money back. However, defaults are rare.
Take a Walk Down Broadway
A favorite Broadway motto tellingly describes this alternative investment: "You can't make a living, but you can make a killing."
Invest in winners like "Wicked" or "Rent," and you'll have a cash cow for years. Pick a loser and you can lose your shirt, and many shows do fail. Why? There's no floor for how much you can lose, says Ethan Bordman, a New York City-based attorney who specializes in entertainment law.
But picking a winner can nab you 30 times your investment.
However, investment minimums can be high, averaging $50,000 to $100,000, he says. For those with smaller purses, contact producers directly because they may need more capital before a show opens. Vet a show's producers, actors and directors first to see if they have a good track record.
If you decide to invest, scrutinize your contract, Bordman says. "First money in a show usually gets a better deal," because early investors take on more risk. Ultimately, every contract has varying payback terms.
Juicy perks include opening-night parties.
Microloans for Good
Want a feel-good, higher-yielding alternative investment? Microloans may be for you.
These fixed-interest loans are made to small-business owners in developing countries. Microlending sites such as MicroPlace, an eBay subsidiary, match lenders and borrowers across the world. And you can reap high yields, too. At MicroPlace, yields range from 1% to 6% annually, easily besting certificates of deposit or money market accounts. Minimum investments are small -- only $20.
"We aggregate lots of investors to raise lots of money," says Ashwini Narayanan, general manager at MicroPlace. "It's a smart way to be philanthropic."
Investors can choose a specific country, cause or company for their investment. And in four years, no issuer has defaulted, says Narayanan. There are 11,500 investors in the U.S., and there are recipients in 65 countries.
Hard-Money Loan Anyone?
Financing private mortgages can equal strong returns.
Known as hard-money loans because they're secured against an asset, these mortgages bypass banks for much-needed capital. Instead, they tap everyday investors who increasingly fund home mortgages because borrowers are either cash-poor or are real estate investors looking for bridge financing.
Loan brokers serve as the matchmakers. Take Texas-based Longhorn III Investments, a lender and brokerage. It matches lenders and borrowers, making loans up to 70% of a home's value.
"We help protect investors," says Merrill Kaliser, co-founder of Longhorn Investments. Borrowers are prequalified by scrutinizing cash on reserve, proof of employment and recent tax returns. They use this financing to convert properties into rentals and then refinance them with traditional bank loans.
Typical loans are $80,000 and last three to five months. The foreclosure rate on the mortgages is only 3%.
But the payoff is big. Hard-money lenders typically get 10% to 12% interest annualized, Kaliser says.
Funding the Next Hot Startup
Angel investors, or individual investors in infant companies, used to plunk down $50,000 or more in a startup firm.
Now microinvesting, where lots of small investors take equity positions in fledgling companies, has changed the game. For example, at MicroVentures people can invest as little as $250 and get an equity stake in a startup.
MicroVentures does the due diligence by performing background checks, assessing competition and vetting business plans. A private placement memo that details the company's business and its risks is then given to investors.
But there is plenty of risk. "Seeing a return could take five to seven years," says MicroVentures CEO Bill Clark. "And you could also lose all your money. It's high-risk."
Additionally, only about 2 out of 10 companies will become profitable, he says. So far, there are no returns at MicroVentures to measure. But like lots of other high-risk ventures, the payoff can be big -- as much as 10 times your original investment.
Testing the Secondary Market
Fishing for bigger companies that aren't public yet? Then consider secondary markets.
Secondary markets are private company exchanges that let you buy shares before they go public. These shares may be sold by the company founder or another investor. Online platforms such as SharesPost or SecondMarket match investors with companies. Some offerings are even hot tickets such as Facebook, Groupon or Twitter.
At SecondMarket, a substantial number of shares are available for Facebook, according to the company. However, the competition for shares is intense. You can sign up at the SecondMarket website for free and follow the progress of a company or share investment ideas. You also can choose to invest; it's an investment platform as well.
Also, to be an actual investor, you must have earned more than $200,000 annually for the past two consecutive years or have a net worth of at least $1 million. You'll need to certify to SecondMarket that you meet these criteria, which are set by the Securities and Exchange Commission.
That's not all. Shares bought and sold on secondary markets have limited volume and lack transparency. And investment minimums are high. At SecondMarket, they average $1 million.
For a less-risky alternative investment, buy shares in a publicly traded company that invests in private companies, says the Center for Venture Research's Sohl. One example is the Blackstone Group, one of the world's largest private equity investors.