Silicon Valley Startups Paying for Employees to Get Pregnant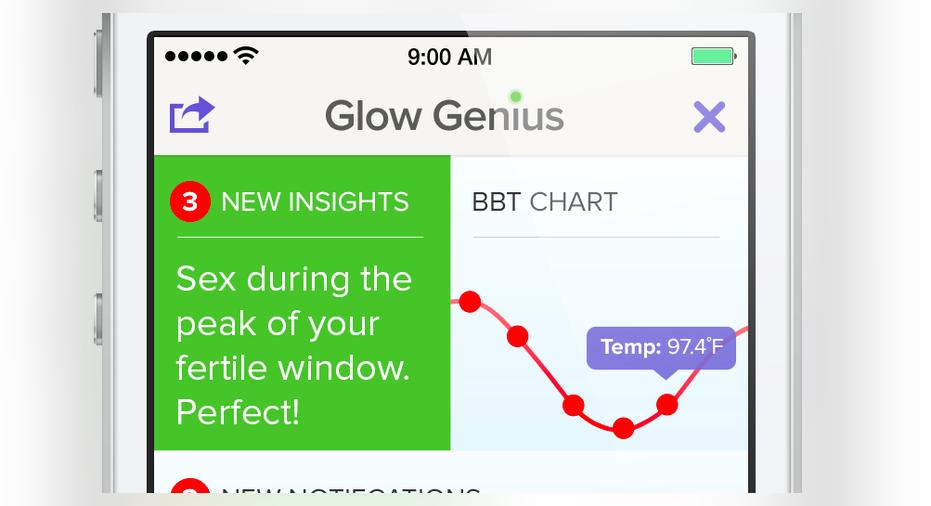 Catered lunches and unlimited vacation days may be standard Silicon Valley startup benefits. But a service that helps employees get pregnant? That's a new one.
On Thursday, fertility startup Glow announced that Eventbrite and Evernote have signed up for its new employee benefit service. Employees offered the benefit get free access to Glow's big data-powered fertility coaching app, as the sponsoring employer pays the bill.
"What we've seen from Eventbrite, Evernote and other companies we're talking to is they very much have one common theme: They are progressive employers," says Glow CEO Mike Huang. "They understand the importance of helping to support overall wellness and health."
Productivity startup Evernote is valued at more than $1 billion and has hundreds of employees. Eventbrite also reportedly has hundreds on its team. Both companies are based in Silicon Valley.
Evernote did not return requests for comment. Eventbrite's executive in charge of the Glow partnership is on maternity leave according to a company spokesperson, and could not be reached in time for publication.
Huang says Glow is betting that the majority of participating employees will become pregnant within 10 months, thanks to its use of big-data in personal fertility tracking.
Participating employers pay $50 per enrolled staffer per month, according to Glow. All staffers in the program that don't conceive by the end of the 10-month period split the pooled money, to be used to defray the costs of expensive fertility treatments like IVF, which can cost up to $25,000 per treatment cycle.Using Big Data to Solve Fertility Issues
The Irvine, Calif.-based Glow launched in August 2013. While Huang declined to share user figures, he says that after just five months, the app has helped "thousands" conceive. Glow raised $6 million from Andreessen Horowitz and Founders Fund, and counts PayPal founder Max Levchin among its founding team.
Huang says he and Levchin turned to fertility issues after their venture Slide was acquired by Google in 2010.
"We got together and wanted to tackle the hardest problem that could be solved by applying data to it," says Huang. "The health-care system is a broken system, but health care is big … Fertility was an interesting place to start."
How the App Works
Using Glow's smartphone app, users enter in information about their menstruation cycles, exercise habits, basal body temperature and more.
"Because we are a data science company at heart, we want to be able to connect that kind of information so over time we may be able to identify new factors [regarding infertility]," says Huang.
After plugging in personal information, Glow gives users immediate feedback regarding any fertility issues they could potentially have, like polycystic ovarian syndrome. The app also uses big data to estimate fertility levels each day.
Huang says he hopes to help more women conceive naturally using Glow's big data app.
Helping Employees Get Pregnant
Because many women would likely hesitate before letting their employer know they were trying to get pregnant, Huang stresses that the Glow for Enterprise benefit is entirely anonymous.
Employees sign up for the service using their smartphones. Employers are notified by Glow regarding how much money they have to contribute each month – but they don't find out the name of the enrolled staffers, he says.
The pool of money for fertility treatment is shared only by the Glow users who sign up in any given month. But if only two Eventbrite employees sign up in February, say, there's still a chance for a sizeable payout come November. The pool includes users across the Glow platform – not just the staffers at any one company.
Huang believes Glow for Enterprise will be an attractive benefit for many companies looking to attract or retain female employees.
"Employers on the progressive side recognize … that instead of passing down expensive costs, they should try to support them," says Huang.