Signing Bonus: 4 Top Credit Card Deals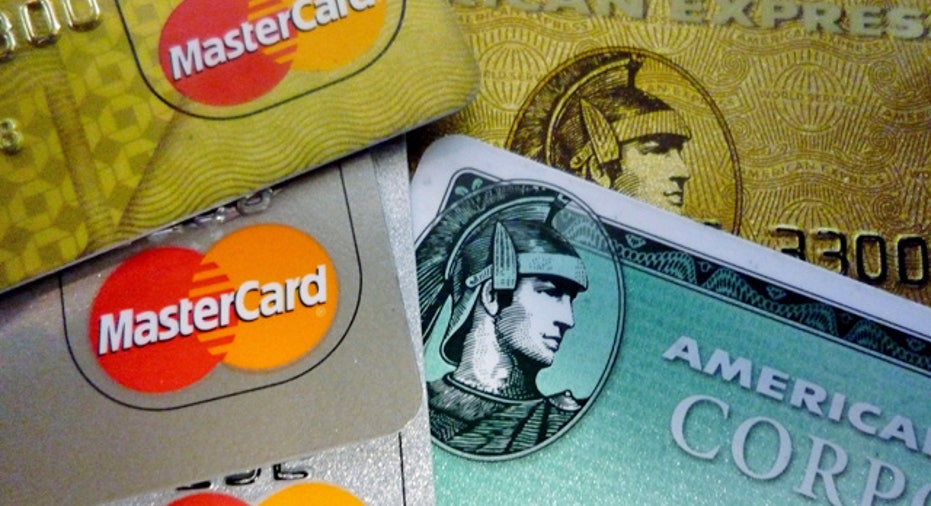 The best credit card sign up bonuses have become lenders' weapons of choice in the battle for consumers with high FICO scores. Having recapitalized after 2008's financial crisis, banks now face pressure to lend that cash to borrowers with good or excellent credit scores.
Banks especially like recruiting "high churn" accounts: customers who pay down balances often, keeping lenders' cash in circulation without increasing their risk. That's why one in four new credit card offers carries a short-term cash incentive, according to researchers at Mintel Comperemedia.
You can get even bigger rewards if you're willing to trade cash for food or flights, as we learn from four of this year's best credit card signup offers:
Chase puts $200 cash back in your pocket
Over the past year, Chase got a lot of mileage from its airline credit card portfolio, offering limited-time perks such as 100,000 frequent flyer miles on British Airways, two free flights on Southwest, and other airfare bonuses on the newly merged United Airlines. Chase's current best credit card signup offer promises $200 cash back for new cardholders after three months with the Chase Freedom Visa, along with an everyday 1% cash rebate.
Capital One sends you packing with free miles and $250 in travel credit
Even the marauders in Capital One's TV ads know a great deal when they see it, showcasing how they get around with the bank's Venture Rewards Visa Signature Card.  New cardholders get 25,000 Venture Miles after spending $1,000 in the first three months with the card. Using Capital One's online redemption system, that translates into $250 toward airfare, hotels, or other qualifying travel expenses.
Discover picks up a $300 dinner tab
The Discover Open Road card offers bonus perks for food and travel aficionados, such as a 2% cash back reward for all purchases made at gas stations and restaurants. New cardholders also get treated to a $150 Restaurant.com gift certificate, a bonus that can actually stretch itself even further than you might think. Restaurant.com offers discount gift certificates to eateries in dozens of cities, usually at half off face value. Plan your dining well, and your $150 bonus could double to $300.
American Express offers free miles and $200 in checked bag fees
The Platinum Card from American Express got a facelift this year, saying goodbye to foreign currency fees and adding complimentary access to hundreds of airport lounges. Book your flights with this card, and AmEx will cover up to $200 in luggage fees per year.
New cardmembers get a bonus of 25,000 Membership Rewards bonus points after spending $1,000 in the first three months. This charge card carries a $450 annual fee, but you can save at least that much money each year if you know how to take advantage of the card's bonus offers and bundled rewards.
Get the most from your card
Remember that today's "free" signup bonuses usually come at a price. Credit card issuers don't believe in "loss leaders." Each of the deals above comes with either an annual fee or an annual percentage rate much higher than those offered for "no frills" credit cards. Use your new card extensively, and your lender pays for your bonus rewards with interchange fees passed along to merchants. Pay your balance in full every month to make the most of your money-saving rewards.
The original article can be found at CardRatings.com:Signing bonus: 4 top credit card deals