Siemens turns to cloud-based MindSphere to help connect machines, capture big data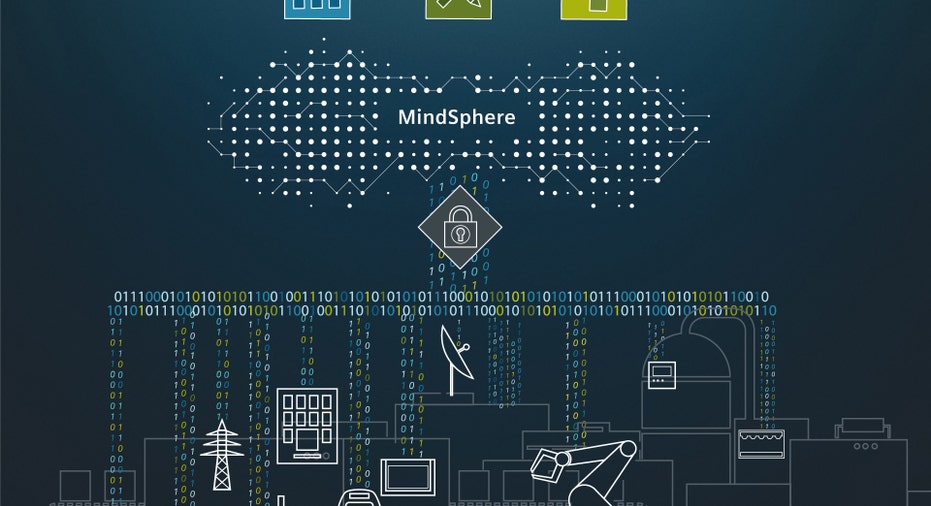 Technology company Siemens is aiming to help businesses connect machines and equipment to harness the power of big data.
The company is focusing on developing and investing in MindSphere, a cloud-based, open operating system created to capitalize on the Industrial Internet of Things (IIoT).
"The reason we use the cloud infrastructure is that's where you can scale, that's where you have unlimited storage, it's where you can have large compute power," Jagannath Rao, head of the Data Driven Services Business Unit at Siemens, told FOX Business.
MindSphere will be able to connect companies' machines together, enabling big data to be captured and analyzed, allowing businesses to increase efficiency, productivity and potentially boost their bottom line. Additionally, the operating system will allow the development of applications from outside companies (in addition to Siemens' own), ranging from apps that help to reduce security risks to apps that improve the availability of connected machines and plants.
As the world continues to move toward a digital economy, the importance of connecting factories and the manufacturing industry to the IIoT is becoming evident.
"You need to have that [IIoT] there so that five years, 10 years from today when manufacturing also starts moving into becoming more autonomous manufacturing … you will need the foundational piece of Internet of Things to be able to automate factories," Rao said.
But, going digital does have its potential setbacks in today's environment, particularly with regards to hacking. However, Rao explained that cloud providers typically make sure their service includes superb security features, since they can't afford to have their business compromised.
"It is far more secure to connect to the cloud infrastructure," Rao said, adding that having an on-premise solution is "very expensive and you cannot scale—the reason you go to cloud is so you can scale."
This is part of FOXBusiness.com's Industry Forecast series that deep dives into cloud innovations across global businesses.