Should We Scrap Higher Education As We Know It?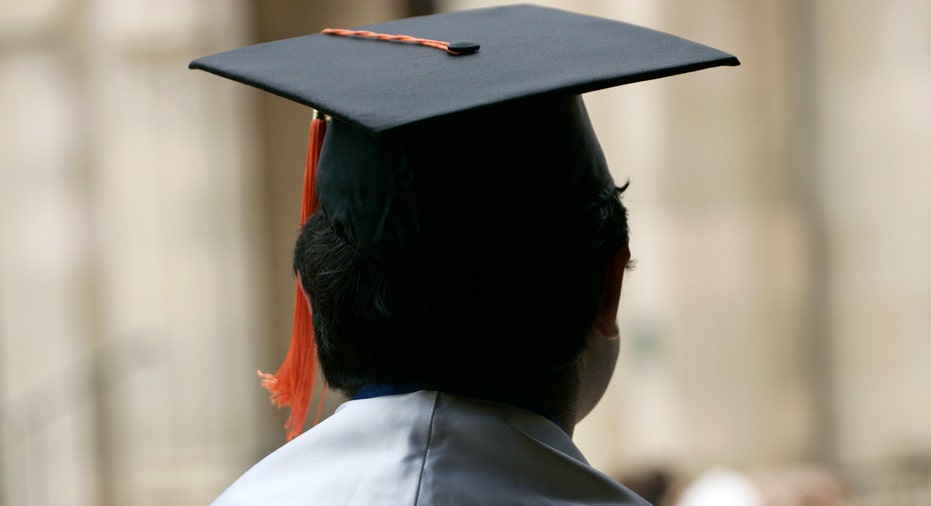 Tim Pawlenty appears to have given a lot of thought to the problem of the high cost of higher education.
In a recent Wall Street Journal op-ed, the former governor of Minnesota sets forth a number of cost-cutting recommendations, which he urges the nation's colleges and universities to adopt posthaste.
In particular, Pawlenty challenges institutions to reduce the number of administrators on staff, induce faculty to teach more courses and mentor more students than they do now, revamp compensation programs so they are more performance-based, upgrade outdated technologies so educational content may be delivered more effectively, and eliminate superfluous programs and ineffective courses. He also wants the schools to make financial literacy a core course requirement.
All reasonable, well-intentioned suggestions that are unlikely to move the needle in a meaningful way anytime soon.
Sure, vast organizational excesses exist within higher educational institutions, as anyone who works in that environment knows. So too are they likely to exist between schools, when one considers the 12 dozen postsecondary Title IV institutions within each of these United States on average.
In my own state, there are a half dozen private, nonprofit schools teaching roughly the same number of students (5,000 to 7,000). That means there are also at least six presidents, six provosts, six chief financial and legal officers, and God knows how many deans, associate deans, assistant deans, department chairs, accounting and payroll clerks, procurement and facilities personnel, administrative assistants, and on and on and on.
Not only does this represent a ridiculously long employee roster, but the list is, for all purposes, also immutable because few employees would voluntarily surrender their positions, even if their institution were to combine operations with another's.
Indeed, we are naïve to think that any private school would choose to do more than tread water in the hope of better days to come when each is controlled by an executive administration with too much compensation at stake and governed by boards with too much loyalty in place.
That is, unless the game were to change.
For example, what if Congress decided to modify the IRS code so tax-exempt status is denied to schools with outsize endowments, or for those that fail to annually set aside a minimum percentage of their non-operating revenues (specifically, donations plus endowment-generated investment income) for tuition-reduction purposes?
Not enough to make a difference?
Then what if lawmakers directed the Department of Education to take every dollar of the $164 billion it spends annually on higher-education grants, loans and program administration, and allocate a pro rata share of that money for tuition and fees to the 17 million undergraduates who are currently enrolled in degree-granting programs?
It would go a long way toward covering the current average cost of college at the nation's public four-year schools.
According to the College Board's Annual Survey of Colleges, average in-state tuition and fees for the 2014 to 2015 school year totaled $9,139. Out-of-state residents paid $22,958. As for the in- versus out-of-state mix, nonresidents account for as much as 30% at certain high-profile schools such as the University of Virginia and the University of Michigan at Ann Arbor.
Assuming that in-state/out-of-state mix to be the case across the board, the weighted average tuition paid by students attending the nation's public colleges and universities is $13,284, versus the roughly $9,650 that would result from re-apportioning the Department of Education's current rate of spending.
That $3,634 difference in value is really what would be in play if every collegiate aspirant were allocated $9,650 per year to attend the public school of his or her choice—even more if the prospective student opted for a private education, where the average price of tuition is $31,231.
Clearly, this substantial variance between what the government has the means to bankroll for higher education set against what the schools have until now been accustomed to earning (thanks to a virtually unlimited supply of credit that has resulted in the second-highest level of consumer debt behind residential mortgages), may finally inspire executive management teams and the boards that govern these to undertake today what they should have commenced long ago: wringing out systemic excesses through consolidation.
Rather than thinking incrementally—how we might tweak what we all know is a broken system—as former Gov. Pawlenty and other, similarly well-intentioned thought leaders seem to be inclined to do, why not muster the courage to take it apart and construct something better?
This story is an Op/Ed contribution to Credit.com and does not necessarily represent the views of the company or its partners.
More from Credit.com
This article originally appeared on Credit.com.
Mitchell D. Weiss
is an experienced financial services industry executive and entrepreneur. He is an Executive in Residence at the University of Hartford, a member of its business school's board and co-founder of the university's Center for Personal Financial Responsibility. His books include
Life Happens: A Practical Course on Personal Finance from College to Career
and
Business Happens: A Practical Guide to Entrepreneurial Finance for Small Businesses and Professional Practices
—both of which are now undergraduate courses that Mitch teaches at the university and elsewhere.
More by Mitchell D. Weiss