Shoppers Expected to Visit More Stores This Holiday Season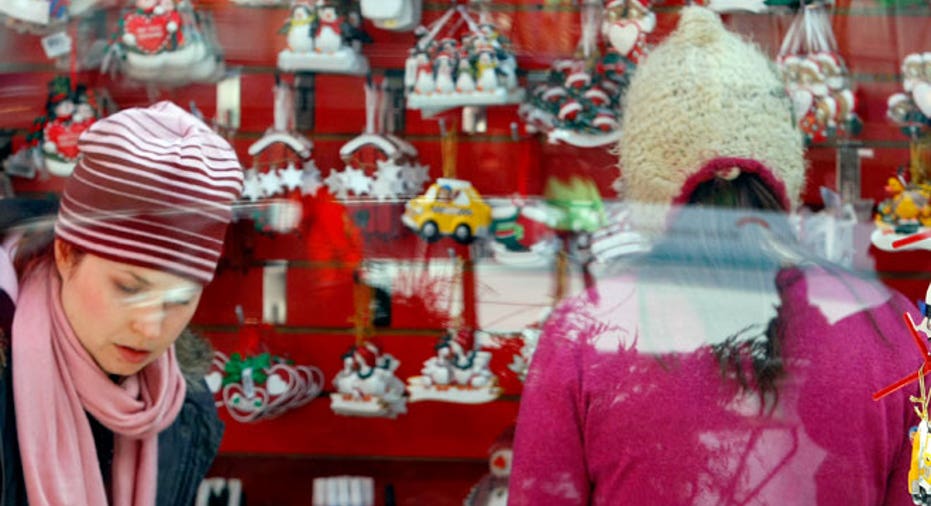 Foot traffic in retail stores is expected to increase this holiday season as an improvement in consumer confidence sparks greater browsing and impulse buying, according to researcher ShopperTrak.
National retail sales are expected to climb by 3.3% this November and December from the same period in 2011, while retail foot traffic is forecast to grow by 2.8%.
The increase follows gradually improving trends over the last three years, as U.S. retail sales improved 34 of the past 35 months. It's also a turnaround in foot traffic from the year prior, where sales had fallen 2.2% from 2010.
ShopperTrak founder Bill Martin said that unless there's some economic disaster, those improving trends are expected to continue "for a while."
The upbeat view comes on top of still-growing online sales, a sign that consumer confidence is starting to improve, which may push discretionary spending higher this holiday season.
"Last year, we talked about [consumers] being surgical – now we see them continuing to do that but willing to visit another store, which is going to help the browsing element and impulse buying," Martin said.
A longer season is also expected to contribute to higher sales, as there are 32 days between Black Friday and Christmas this year, which is the longest possible interval.
This calendar year provides two extra weekends, typically the busiest shopping period during the holidays, including a weekend between Christmas and New Years Eve. Hanukkah falls 11 days earlier this year, providing retailers the opportunity to win early-season sales.
However, Martin notes that while the early shopping season and extra days provide significant opportunity, retailers should keep in mind that longer hours adds to higher operating costs.
"Managers need to plan optimal staffing, scheduling, marketing and advertising with the calendar to achieve best results," Martin said.
Another caveat this year is the U.S. presidential election, as spending tapered 6.3% in the week leading up to the 2008 election, but then rebounded after the ballots were counted.
While political commercials during election years often overrun retail ads ahead of major elections, retailers should be ready to hit the ground running on Nov. 7 to "capture the full sales potential of this holiday season," Martin said.
"Take advantage of that first weekend," he said.
Expected to be a particularly bright spot for foot traffic this year is the apparel and accessories category. ShopperTrak forecasts foot traffic will grow by 3.5% this November and December.
While fewer customers are expected to visit stores like Best Buy (NYSE:BBY) and RadioShack (NYSE:RSH) for electronics and appliances, with ShopperTrak predicting an 8% decline in foot traffic this year, sales in that category are still predicted to rise by 1.5%, a sign consumers prefer shopping online for those products.
Nevertheless, ShopperTrak, which measure foot-traffic in more than 50,000 locations, said 92% of total GAFO sales (General Merchandise, Apparel and Accessories, Furniture and Other Sales) still occur in brick-and-mortar stores.
Martin said the retailers that align both their in-store strategy and online presence so that consumer have multiple touch points will be the ones that "come out on top."
For example, retailers like Wal-Mart (NYSE:WMT) and Toys R Us that offer layaway services and other in-store-only deals have been able to lure in customers who may have in the past stayed at home.