Shop Small on November 30th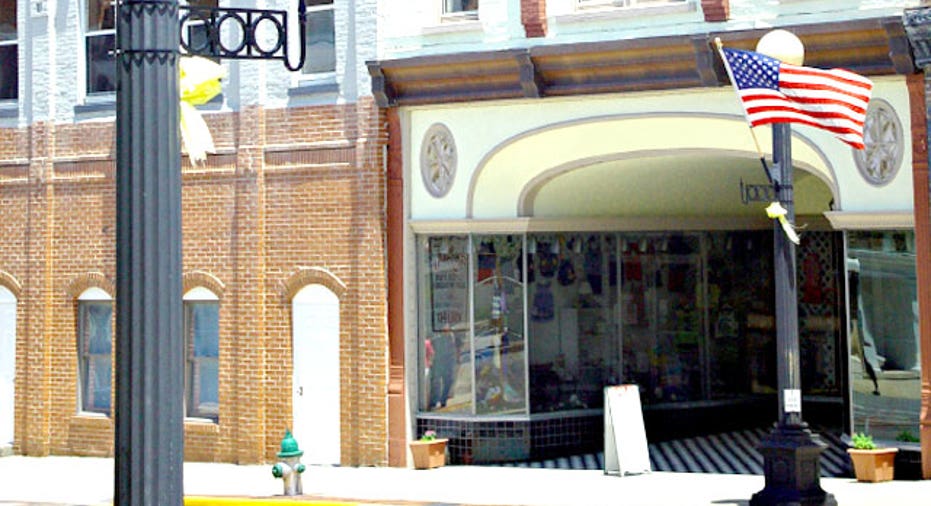 Good things come in small packages, and lots of times great things come from small stores.
That's one of the messages of Small Business Saturday, now in its fourth year. The promotion is driven by companies that provide vital service to small companies, including American Express, FedEx, foursquare, Twitter and the U.S. Postal Service, to name a few. Additionally, more than 200 organizations nationwide have joined America Express OPEN in support of Small Business Saturday.
This year, small businesses are challenged dramatically as many of the nation's largest retailers have revamped their holiday sales approach.  A number of retail chains are offering a wider window of hours – including opening on Thanksgiving Day, an observance previously viewed as sacrosanct.
In fact, K-Mart announced that it would open its stores for 41 hours straight, beginning on Thanksgiving morning at 6 am. Walmart is starting its "Black Friday" deals at 6pm on the holiday. Target, Sears, Old Navy, Toys "R" Us, Macy's, J.C. Penney, Kohl's, Dick's Sporting Goods, and Best Buy will also open on Thanksgiving Day.
These decisions raise questions in the marketplace. If consumers do indeed shop on the holiday, the retailers will claim that they are simply responding to the laws of supply and demand. If crowds are sparse, they likely will alter the decision for next year. If there is a mad rush of shoppers, look for the trend to continue, perhaps with even longer hours.
Big companies have larger workforces to tap. Small businesses have a hard time competing. It's a difficult decision for the owner of a small company to require workers to come in on a holiday. For many small businesses, co-workers are like family. Thanksgiving Day is also a holiday that company owners themselves will use to relax and spend time with loved ones.
Black Friday brings its own frenzy. The big retailers try to generate revenue from consumers up front with drastic price reductions. Small businesses many times cannot offer such deep discounts. Long lines, crazed shoppers, and, unfortunately, sometimes injuries have become part of the media-fueled shopping frenzy.
I am a big supporter of Small Business Saturday and the growing efforts to spend money with local businesses. Small businesses create two-thirds of all new jobs in the U.S. economy, strengthen communities and drive the economy.
"Naturally, we want to encourage shoppers to stop in for lunch or dinner while they are in town. What many people don't realize it that there is an important trickle-down effect in supporting merchants in the community," said Barry O'Donovan, the owner of Kilkenny House Pub and Restaurant in Cranford, NJ, and a leader of his local Downtown Management Corporation.
"I have 22 employees. Most of them live in the area, pay taxes here, buy coffee and a bagel and maybe a newspaper on the way to work. Customers aren't just supporting the small business owners, but also their friends and neighbors and the surrounding businesses that are all part of the local economy," O'Donovan added.
Many small firms have struggled of late. The government shutdown hurt many companies that saw reduced revenues in October that will never be recovered. Many lost access to working capital and expansion funding because of the closure of the SBA and the IRS for three weeks. If ever there was a time to support Small Business Saturday, it is this year.
In my opinion, there is tremendous benefit in doing business with small companies every day. It's a practice we should continue well beyond Small Business Saturday .
Rohit Arora is co-founder and CEO of Biz2Credit, an online resource that connects 1.6 million small business owners with 1,200+ lenders, credit rating agencies and service providers such as CPAs and attorneys via its Internet platform. Since 2007, Biz2Credit has secured more than $1 billion in funding for small businesses across the U.S.  Follow Rohit on Twitter @biz2credit and on Facebook.