Shareholder Plans to Nominate Two People to Jos. A. Bank's Board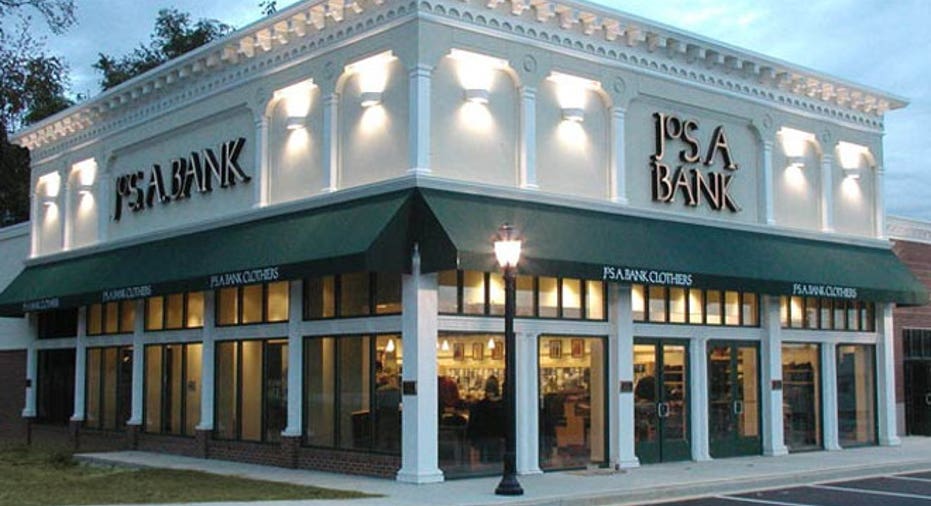 Eminence Capital said Tuesday it plans to nominate two people to Jos. A. Bank's (NASDAQ:JOSB) board, as the shareholder continues its push for a deal between the suit seller and rival Men's Wearhouse (NYSE:MW).
Jos. A. Bank and Men's Wearhouse have been in a tug-of-war takeover battle since September, when Jos. A. Bank made an unsolicited $2.3 billion offer.
Men's Wearhouse turned the tables with an offer of its own, and then slightly raised its bid last week to $1.6 billion.
Eminence, which owns a 4.9% stake in Jos. A. Bank and is also Men's Wearhouse's largest shareholder, announced its support for the latest hostile bid on Monday. The firm followed up with plans to nominate two preferred directors to Jos. A. Bank's board.
Men's Wearhouse also plans to nominate two people. Eminence said it intends to support those people and will withdraw its own nominees if the slate offered by Men's Wearhouse is still in the running at the time of Jos. A. Bank's annual meeting.
Ricky Sandler, chief executive of Eminence, said the shareholder feels compelled to submit its own nominees to ensure that Jos. A. Bank is "vigorously" pursuing a deal and its directors "will be held accountable if they approve an alternative transaction."
"We continue to urge Jos. A. Bank to sit down with Men's Wearhouse and engage in meaningful, good-faith negotiations in pursuit of a business combination on terms that could deliver significant value for Jos. A. Bank shareholders," he added.
A representative of Jos. A. Bank declined to comment.
Shares of Men's Wearhouse closed Monday at $50.39, while Jos. A. Bank ended the session at $56.41.