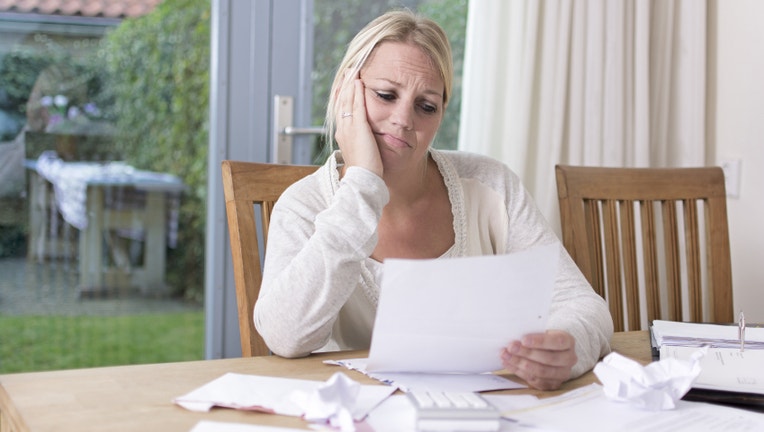 Despite their success as entrepreneurs, women find it exceedingly difficult to obtain venture capital funding, new research finds.
Even though the amount of early-stage investment in companies with a woman on the executive team has tripled in the last 15 years, 85 percent of all venture capital-funded businesses have no women in top leadership roles, according to a study from Babson College's Diana Project, a program founded in 1996 to research female-led businesses globally. Overall, just 2.7 percent of venture capital-funded companies have a woman as a CEO.
Between 2011 and 2013, venture capitalists invested 10.9 billion out of a total of $50.8 billion in companies with a woman on the executive team and just $1.5 billion in companies with a female CEO.
Notwithstanding the investment numbers, businesses with women in charge are often more successful than those run by men. The research revealed that businesses with a woman on the executive team are more likely to have higher valuations at both first and last funding.
There is an enormous untapped investment opportunity for venture capitalists smart enough to look at the numbers and fund women entrepreneurs, said Candida Brush, a Babson professor who is the study's author and a Diana Project co-founder. [6 Questions All Business Investors Want Answered]
"Only a small portion of early-stage investment is going to women entrepreneurs, yet our data suggest that venture capital-funded businesses with women on the executive team perform better on multiple dimensions," Brush said in a statement. "The venture capital community, therefore, may be missing good investment opportunities by not investing in women entrepreneurs."
There appears to be a correlation between venture capital firms that have women as partners and those that invest in female-run businesses. Venture capital firms with female partners are more than twice as likely to invest in companies with a woman on the executive team and more than three times as likely to invest in companies with female CEOs, according to the study.
Contributing to the problem is a declining number of female decision-makers in the venture capital industry. The research discovered that the number of female partners in venture capital firms has dropped from 10 to 6 percent in the last 15 years.
Patricia Greene, a co-founder of the Diana Project, said for years it was thought that female entrepreneurs needed to change their approach to networking, pitching ideas or industry in order to secure venture capital.
"It is increasingly apparent that many women entrepreneurs have followed these prescriptions, yet they have not been able to achieve proportionate increases in early-stage growth capital," Greene said. "The tremendous work within the entrepreneurship ecosystem to support and foster growth of women entrepreneurs, and the findings of this study, demonstrate it is not the women who need fixing; the model for venture capital that has been in place since the 1980s simply does not work for women entrepreneurs."
Researchers offer several recommendations on how to improve female entrepreneurs' access to venture capital funding, including:
Determine the reasons why so few women choose to work in venture capital and call on the venture capital industry to do more to recruit and promote female investors to partner level roles in order to increase the number of female investment professionals.
Highlight the successes of venture capital-funded female entrepreneurs in order to change the social perception that only male entrepreneurs can be successful in venture capital funding.
Examine if gender or geographical biases are part of the venture capital decision-making process.
"While there has been progress made, clearly venture capitalists are leaving a lot on the table by not seeking out and being more open to funding women entrepreneurs," said Babson College President Kerry Healey. "Closing the gender gap and providing greater funding opportunities for women entrepreneurs not only makes good financial sense for venture capital firms, it also will drive new economic growth and spur innovation."
For the study, researchers consulted a database of 6,793 unique companies in the United States that received venture capital funding between 2011 and 2013. They then examined each business to determine if there was a women on the executive team.
Originally published on Business News Daily.