SeaWorld Drops OSHA Appeal, To Keep Trainers Away From Orcas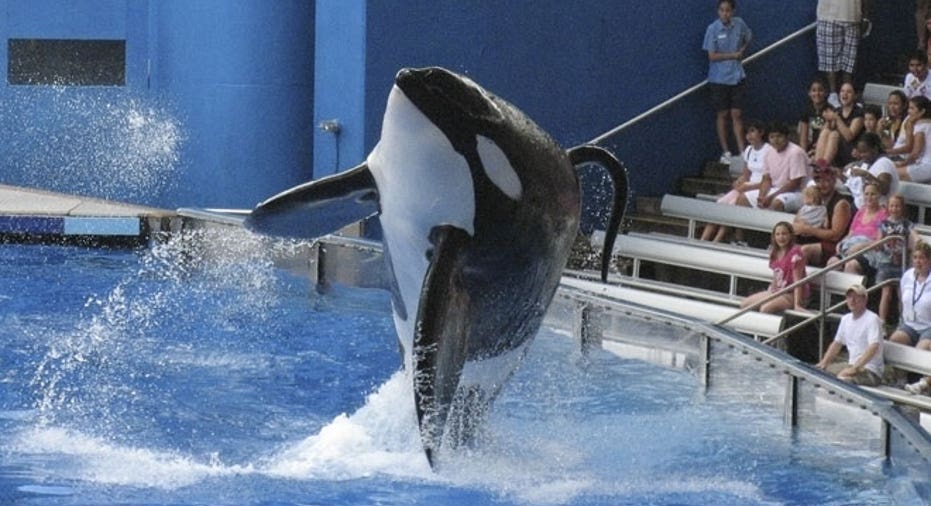 SeaWorld Entertainment (NYSE:SEAS) opted not to take to the U.S. Supreme Court an appeals court ruling preventing trainers from getting into pools with its killer whales.   For months, SeaWorld fought to turn back the court ruling, which came after one of its trainers, Dawn Brancheau, was killed by an orca named Tilikum in 2010. The trainer's death and the company's mistreatment of Tilikum was the central focus of the CNN documentary 'Blackfish' last year. SeaWorld's attempt to downplay this controversy as well as the quality of its earnings problems was the subject of a two-part series at FOX Business earlier this year. The Occupational Safety and Health Administration investigated SeaWorld and demanded the company stop the interactions, characterized as lethally dangerous. Last April, a U.S. Court of Appeals in Washington, D.C. voted two to one to reject SeaWorld's appeal, after the company strenuously argued its trainer-whale shows were central to its ticket sales, and without them, its shows would lose their fan base. The majority on the appeals court also ruled SeaWorld's additional safety measures enacted after the death of trainer Brancheau were inadequate. SeaWorld's decision not to appeal the orca ruling to the U.S. Supreme Court was contained in a filing with the Securities and Exchange Commission. Since the ruling, the company said in a statement it has "made significant safety improvements" in trainer safety. Despite that, musical acts including Trace Adkins, Pat Benatar, Willie Nelson, Martina McBride, and the Beach Boys have all canceled shows at SeaWorld. The company's move to drop its fight comes amid steadily declining ticket sales, while revenues are under pressure.As FOX Business reported, SeaWorld continues to use its artificial version of "adjusted" cash flow, which is much higher than standard EBITDA cash flow. This "adjusted" number ignores a variety of expenses and is an effort to try to show the investing world it can handle the boatload of debt the Blackstone Group (NYSE:BX) dropped on it after a leveraged buyout. The private equity firm took SeaWorld public last year.
SeaWorld has $1.9 billion in total liabilities, bigger than its $1.6 billion market capitalization. Most of that debt comes due in the next six years or so. SeaWorld pumped up its version of cash flow by including things in the final figure like advisory fees paid to Blackstone, costs for stock-based compensation for workers, and  pre-opening costs for Aquatica San Diego.
SeaWorld's $1.9 billion in debt is perched atop a $4 million deficit in retained earnings, as well as a slim $ 555.4 million in stockholders' equity. Given the volatile nature of its ticket sales, which remain a main source of revenues, SeaWorld is hedging its debt with interest rate derivatives, swaps meant to manage exposure to rate movements, but which can prove costly if managed incorrectly.
On August 13, SeaWorld reported disappointing second-quarter results due to lower attendance. Its earnings and revenue both missed Wall Street consensus estimates and the company cut its outlook for 2014. The company's market capitalization has almost been cut in half since March, as its stock has plunged 49% to $19. Standard & Poor's recently lowered SeaWorld Entertainment's credit rating to BB- from BB, pushing it further below investment grade into junk-status territory. To try to reverse these effects, SeaWorld is now ramping up more spending. Its San Diego park announced a new plan to nearly double the size of its orca pools. It also vowed to donate $10 million to research on orcas, and assemble an independent advisory panel of scientists to oversee its new orca plans.