Sears Slumps After Warning of 1Q Red Ink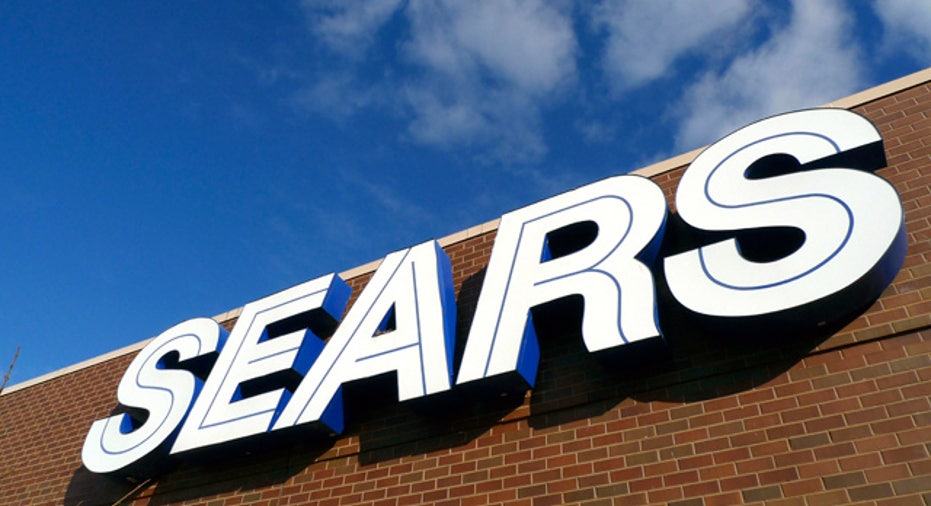 Shares of Sears Holdings (NASDAQ:SHLD) tumbled more than 8% Tuesday morning after the retailer warned of a first-quarter loss amid slumping sales.
Eddie Lampert's Sears said late Monday it expects to post a first-quarter loss of $1.35 to $1.81 a share. Those losses would badly miss expectations on Wall Street for a profit of 3 cents a share and come after Sears posted a profit of 14 cents a share a year earlier.
Sears chalked up the expected red ink to deteriorating sales of appliances, apparel and consumer electronics. The company sees total same-store sales declining 3.6%, led by a 5.2% drop in Sears domestic same-store sales. Kmart same-store sales are seen falling 1.6%.
"Appliances, which had the most notable decline, benefited in the prior year from the Cash for Appliances rebate programs in the quarter," Sears said in a statement. "Apparel experienced slow spring/summer sales due in part to worse weather than the prior year."
Somewhat countering the gloomy forecast, Sears said its board has signed off on a plan to boost its share buyback program by $500 million. The company bought back 1.2 million of its shares at a total cost of $101 million during the first quarter.
The stock had been up more than 14% in 2011.