Scoring Sallie Mae: How Student Loan Servicers are Rated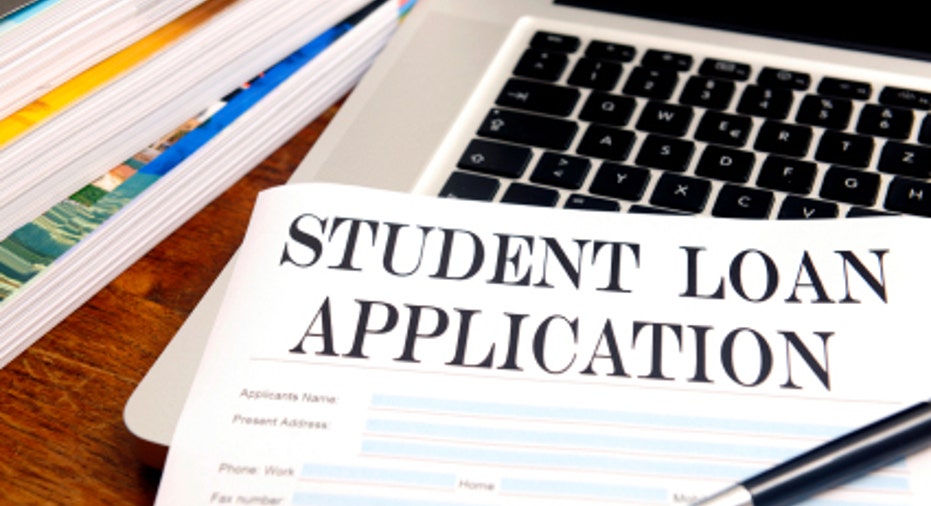 While customer service isn't the first thing people associate with student loan servicers, it has a large role in determining how much business servicers get from the government.
Each quarter, the Department of Education issues a performance report on Direct Loan servicers, and it released the final report of the 2012-2013 year in August. An analysis of the report by the Consumer Financial Protection Bureau suggests Sallie Mae came out on the bottom, largely a result of poor customer satisfaction scores.
The Education Department assigns loan volume to the four largest servicers — FedLoan Servicing (PHEAA), Great Lakes, Nelnet and Sallie Mae — based on scores that account for customer satisfaction and their ability to get borrowers to pay the loans. Borrowers, schools and federal personnel complete satisfaction surveys, and the servicers are scored from 0 to 100 on the American Customer Satisfaction Index. Additionally, servicers are ranked by default rates by number of loans and by dollar value, and the combination of their customer satisfaction and default rankings determine their loan volume.
Satisfaction scores throughout the year ranged from 66 (Sallie Mae, second quarter, federal personnel survey) to 83.33 (Great Lakes, first quarter, school survey). On average, school surveys generated the highest scores and federal personnel surveys gave the lowest scores, and each of the servicers' average satisfaction scores were within about 4 points of each other. Sallie Mae and Nelnet were the only two to have scores in the 60s, the result of federal personnel surveys.
"We're pleased that our default prevention efforts continue to assist customers and save money for taxpayers, and that the competitive model has yielded improved service for customers across the board," said Sallie Mae spokesperson Patricia Nash Christel, in an email statement, commenting on the scores. "We're focused on our customers' experience and continually improve technology and operational processes for their benefit."
Theoretically, the scoring holds servicers accountable and provides the motivation to improve their offerings for borrowers. Regardless of how that all works out, here's how the servicers fared this last academic year.
Sallie Mae
Sallie Mae appears to bring up the rear in performance and therefore will likely receive the least amount of loans from the government, according to the CFPB. While it ranked second in both default categories, it came in last for borrower, school and federal personnel satisfaction.
Great Lakes
Customers seem to be happier with Great Lakes. Borrowers and schools gave it top scores in satisfaction, and federal personnel ranked it second. However, Great Lakes isn't so great when it comes to making borrowers pay. It ranked fourth in both default categories.
FedLoan Servicing (PHEAA)
PHEAA placed third in both default categories, but customer reviews were mixed: first by federal personnel, second by schools and third by borrowers. That mix was good enough to make PHEAA second overall.
Nelnet
While Nelnet didn't get the high customer satisfaction marks that Great Lakes enjoys, it came out on top among the group. Nelnet boasts the lowest default rates from the last academic year, and borrowers scored them second for customer satisfaction. It ranked third for schools and federal personnel.
As the CFPB pointed out in its blog post, borrowers can't just call and change their servicer, not that changing servicers is a picnic, anyway. But loan consolidation may allow for such a change, in addition to the other benefits it brings. Before initiating such a shift in finances, consumers need to understand how their student debt load fits into their overall financial picture, which they can do for free using Credit.com's Credit Report Card.
How to Get Your Free Annual Credit Report
How Do I Dispute an Error on My Credit Report?