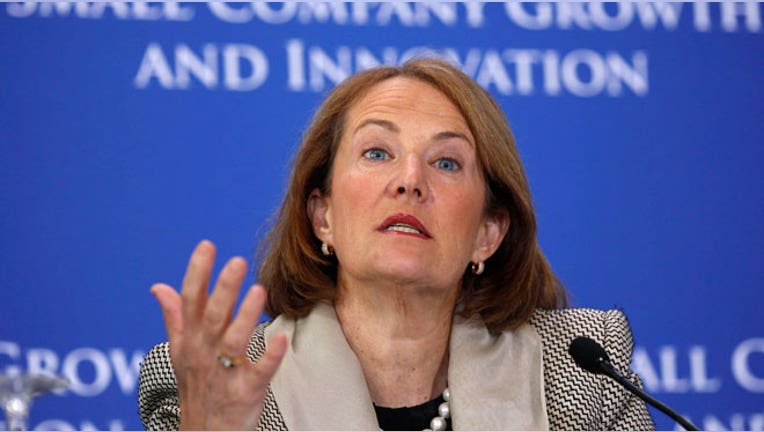 House Small Business Committee Chairman Sam Graves has requested more information from the Small Business Administration head Karen Mills on how the SBA will deal with the budget cuts made necessary by the sequester.
"Chairman Graves believes the SBA has a certain level of discretion on how sequestration cuts are applied and has many options to manage its lending programs, which are at the core of its mission. The priority should be to shore up these core functions that have value and to the extent possible divert funds from unauthorized, unproven, or frivolous programs," says House Small Business Committee spokesman DJ Jordan.
In his letter, Graves requests information regarding a contingency plan, should demand for 7(a) and CDC loans exceed the amount of money available in the SBA's business loan accounts.
7(a) loans can be used to provide working capital to pay for operational expenses, accounts payable and to purchase inventory, as well as to purchase equipment, real estate or buildings, according to the SBA website. CDC loans can be used to purchase land, buildings or other improvements; to construct new facilities; or to modernize or convert existing facilities.
Graves would like the contingency plan to show the expected demand for these loans. The letter also requests that Mills indicate whether the SBA would reprogram any funds in other accounts to pay for small business loans.
Additionally, Graves is asking for detailed reports on the SBA's other expenses, including the cost of Small Business Week and the Regional Innovation Clusters.
"While it is nice to honor the work of small businesses during National Small Business Week, there are higher priorities for serving the needs of small businesses and better ways to devote the time and energy of SBA employees. Chairman Graves believes the Regional Innovation Clusters are an example of the unauthorized initiatives that SBA has started without congressional approval that have distracted the agency from its core functions," says Jordan.
He adds, "There is no evidence that the government can artificially create clusters, so money allocated to this program should be redirected to support proven business assistance programs."
Graves has requested a response from Mills by April 15.