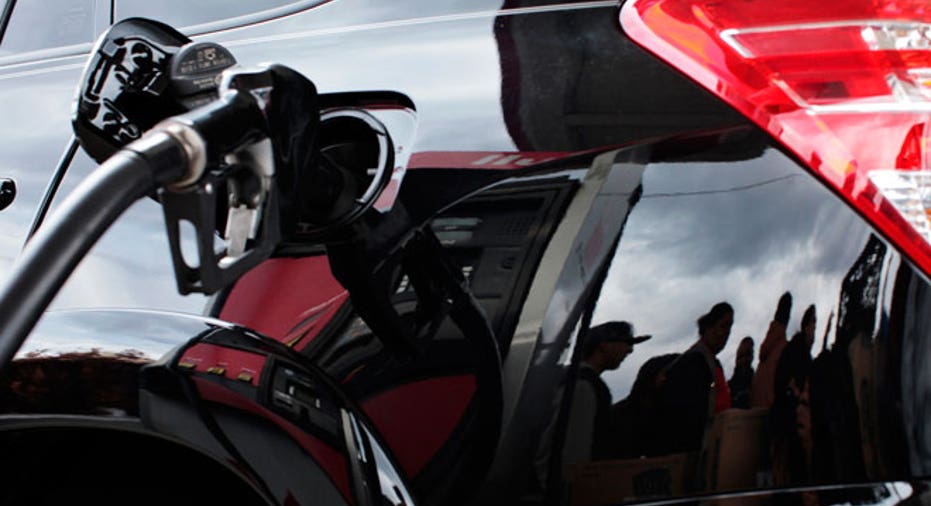 It's almost over for $2 gas.
Gasoline prices across much of America hit the milestone in December and January following oil's collapse. The national average even came awfully close, falling as far as $2.026 based on data from GasBuddy.com.
But U.S. oil prices have bounced up from recent lows, thanks to fewer active rigs and an anticipated decline in supply. West Texas Intermediate crude oil traded around $50.51 a barrel Friday. Just three weeks ago, futures dipped below $44 a barrel.
Prices at the pump are now climbing back. The national average of $2.27 a gallon is nearly 23 cents more than the same day last month, according to GasBuddy. There's still good news for drivers, as gas prices remain $1.11 cheaper year-over-year.
Slight relief could return once refineries complete the transition to summer-blend gasoline, GasBuddy senior petroleum analyst Patrick DeHaan said.
The Environmental Protection Agency regulates the vapor pressure of gasoline during the summer, and refineries are just beginning their seasonal maintenance. During this time, prices often tick higher since a slowdown in gasoline output allows inventories to shrink.
"Drivers may get a break, but not until the switchover is complete. Refineries are not in the bulk of their utilization season yet," DeHaan explained.
He added that upward pressure on gas prices should be over sometime in May. However, the relief for drivers may last only until June.
"Sub-$2 prices are not going to return for quite some time," DeHaan said. "The only potential for those lower prices would be in the fall or winter months."
GasBuddy calculated that the number of gas stations charging $2 a gallon or more has doubled over the last month, when 41.5% of U.S. stations were above the threshold. Today, the figure has swelled to 94.3%.
Utah, Idaho and Montana are the only states that still hold an average price of below $2 a gallon. At the height of the recent retreat in gas prices, more than half of the U.S. hit the milestone.
In addition to inventory levels, DeHaan is watching how frigid weather may impact gasoline output.
One refinery, operated by Delta Air Lines (NYSE:DAL) unit Monroe Energy, shut down Friday after the Delaware River froze. Temperatures in Philadelphia reached two-degrees Fahrenheit -- close to the record low of one degree.