Satisfied vs. Delighted: Raising the Customer Experience Bar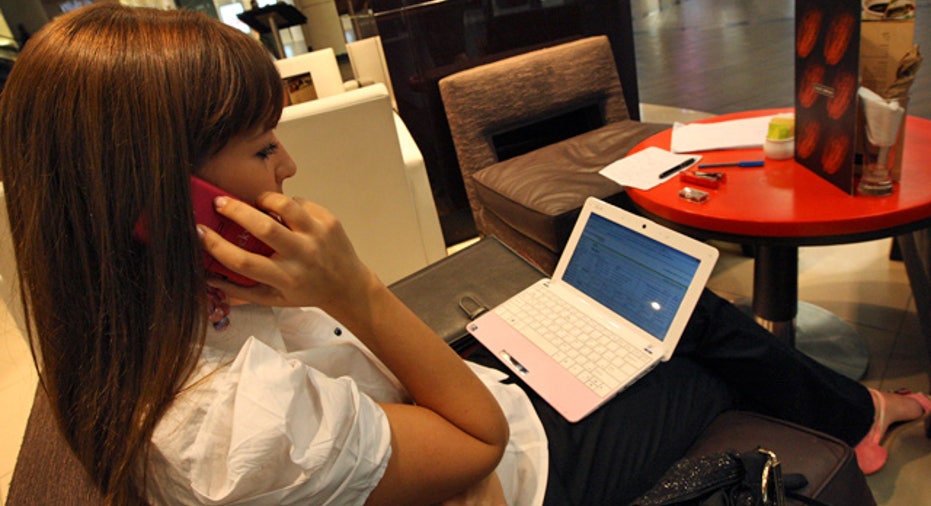 Customer experiences have become a distinct economic offering that can make or break you.  Mere customer satisfaction is now a commodity consumers can get anywhere, and they expect no less.  If you want them to remember you and return, you must surprise and delight them.
Recent findings are startling.  A customer experience rating of 4.8 out of 5 sounds pretty good, but Telefaction found that customers who think their experience rates a full 5 are six times more likely to return and buy more.  Similarly, Ipsos reports that customers you delight are five times more likely to give you repeat business than the ones you simply satisfy.
And customer loyalty compounds the customer delight factor significantly.  According to a recent study by BIA/Kelsey and Manta, existing customers spend two-thirds more than new ones, while costing 10 times less.
What it takes to delight customers with a memorable experience is a constantly moving target, but you need to start with three fundamentals:
Personalization
Ease of use
Exceptional customer service
Market of one
First, you must personalize the experience for each customer.
Technology-enabled personalization is driving more and more business into e-commerce channels, by making each customer the star of the show.  Products can be curated according to individual tastes and requirements, and customers can even concoct or design their own.
Take Madison Reed, which uses web-based tutorials and mobile apps to provide an online hair assessment and come up with a personalized salon-quality hair coloring formula.  Or Gemvara, which uses a product configuration application to guide customers through the creation of a unique piece of jewelry.
Such personalization makes customers feel special, and you can't delight them without it.  Fortunately, technology can learn more and more about your customers' individual preferences and tastes as they continue to interact with you.  By combining customer analytics and social sentiment tools, you can refine and enrich your customer experiences with increasingly personalized touch-points.
A frictionless experience
To raise the customer experience bar, you must improve ease-of-use by removing all friction from customer interactions.  The underlying technology that delivers a delightful experience must be virtually invisible.
In this age of instant gratification, you can't expect customers to first learn how to use your applications.  In the Madison Reed and Gemvara examples, the product personalization technology is so transparent that customers can immediately focus on what they want:  the perfect hair color or custom jewelry item.
In fact, a delightful customer experience completely masks your company's complex ecosystem of departments, channels, systems and processes.  A customer should never have to provide duplicate information or go to any extra trouble.  Today's technology can immediately consider the customer's already stated preferences, activities and current location; factor in popularity ratings; and come up with the most appropriate offerings.
For example, digital coupon marketplace RetailMeNot uses such aggregate intelligence to sift through available coupons and match the best ones up to customers.  A mobile app enhances non-virtual shopping by transparently tapping location information to offer consumers in-store coupons and promotions.
Royal treatment
Any delight triggered by your offerings will be thoroughly dissipated by slow or ineffective customer service.  Through a judicious and transparently integrated mix of technology and human expertise, you must give each customer the royal treatment.
And improving customer service doesn't have to mean hiring more warm bodies.  Technology is enhancing self-help features and transforming FAQs into personalized intelligence concierges.  The FAQ database is correlated to a customer's tastes and purchasing history, so customers get more relevant answers.
Similarly, always-on touch points, service-mapping intelligence and real-time contextual routing are some of the technologies that can multiply the effectiveness of customer service agents.  The agents have a constantly updated and enhanced view of individual specifications and needs, and customers don't have to repeat information they have already communicated.
For example, ZocDoc lets medical practices offload customer-service functions such as appointment management.  Cancellations by doctors can be ameliorated with a nice human-touch gesture, such as sending the patient an Amazon gift card.
Maintaining a great experience is a continual effort, because today's experience might become tomorrow's commodity.  And we stop noticing what we've come to expect.
However, even small incremental improvements—e.g., going from 4.8 to 5 out of 5—can make the difference between the expected and the delightful.  Surprising your customers with some unexpected extras can generate massive results in both brand awareness and bottom line.
This article was written by Jeff Crowe, Managing Partner at NVP. With over 20 years of CEO and executive experience in technology companies, Jeff joined Norwest in 2004 and became managing partner in 2013. Jeff focuses on investments in the internet, consumer, and software arenas. In 2014, Jeff was named to the Forbes Midas List of tech's top investors. He currently serves on the boards of public company RetailMeNot (NASDAQ: SALE) and private companies AdChina, Badgeville, deCarta, Extole, Lending Club, Madison Reed, Owler, true[X] media and Turn. Jeff is also responsible for NVP's investments in Spotify and Lashou. Jeff's past investments include Admeld (acquired by Google), Jigsaw (acquired by Salesforce.com), Nano-Tex (acquired by Crypton, Inc.), The Echo Nest (acquired by Spotify), Tuvox (acquired by West Interactive), and he was a board observer at Cast Iron Systems (acquired by IBM).
Prior to Norwest, Jeff served as President, COO and board member of DoveBid, Inc., a privately held business auction firm, which expanded during his tenure via internal growth and acquisition from a $10M revenue run rate to a $120M revenue run rate with 400 employees.
From 1990 to 1999, Jeff was co-founder, President, CEO and Board member of Edify Corporation, a venture backed enterprise software company focused on voice and internet e-commerce platforms and applications. Jeff was responsible for all strategic and operational activities at Edify as the company went from start-up in 1990 to $80M in revenue and 400 employees. Edify held its IPO in 1996 and was sold to S1 Corporation in 1999.