Sandberg MIA at Davos Gender Gap Forum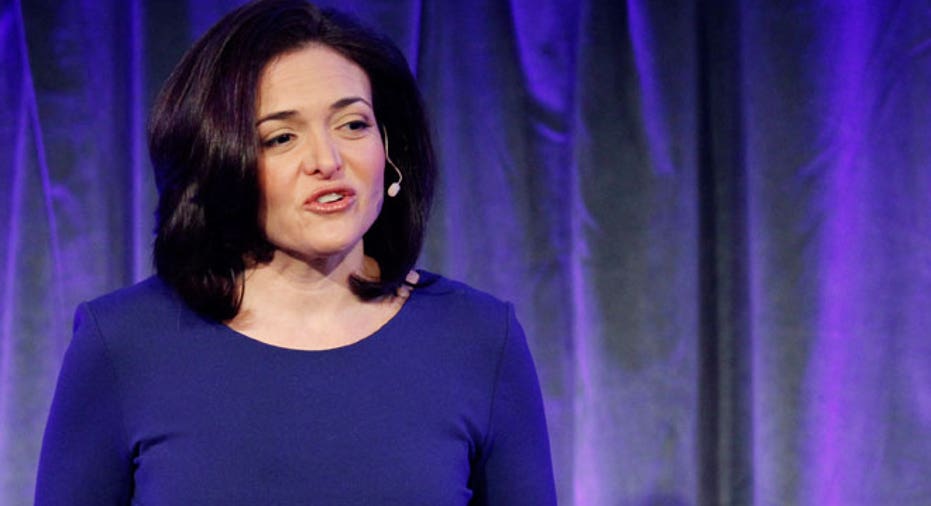 Facebook (NASDAQ:FB) Chief Operating Officer Sheryl Sandberg raised some eyebrows at the World Economic Forum in Davos, Switzerland last week when she failed to appear at a private "gender gap dinner" for panelists to discuss ways to bring more women into the executive ranks, the FOX Business Network has learned.
The popular dinner –considered a must-attend event for the relatively small group of influential women at the conference --was held Friday night at a Davos restaurant in the Schatzalp Mountain Resort. The event featured Christine Lagard, the managing director of the International Monetary Fund, as its guest of honor.
Sandberg, who wrote the best-selling book "Lean In," a battle cry for women who want both a career and a family, while chronicling her rise to the top of the male-dominated technology industry, appeared at last year's dinner, people with direct knowledge of the matter say.
During this year's Davos conference, Sandberg was regularly seen hob-knobbing with various high-profile attendees, including at one point, noble prize winning economist Robert Shiller, where she was overheard bragging that "it's really easy to write a book."
"Lean In" was published in March 2013, and immediately caused a stir reaching many of the best-seller lists. In April 2014, just months after the Davos conference, she released a new version targeted toward women who recently graduated from college titled "Lean In for Graduates." It's unclear why Sandberg blew off this year's empowerment dinner. Some people who were there speculated that she had Facebook-related business to attend to. But others said Sandberg was a no show because she was no longer hawking her book or its sequel.
"I guess she sold all the books she needs to sell," an attendee told FOX Business.
Sandberg declined to comment.
A spokesperson for Facebook said the company COO's absence was "probably scheduling issues. I wouldn't read into it."
The spokesperson added Sandberg wasn't "absent per se" since she "attended and hosted a number of events" at the World Economic Forum, and spoke to Huffington Post Editor-in-Chief Arianna Huffington to discuss "women and connectivity a[t] the Future of Digital Economy panel."
Promoting gender and economic equality was one of the main themes of this year's conference. Even so, women make up just a small portion –around 17% --of  the 2,500 economic forum attendees. The gender gap dinner was designed to help boost the attendance of women at the conference, and their participation in its various panels that discuss social and economic issues.
Lagarde, for instance, spoke about various topics ranging from the economy, to her younger life as a synchronized swimmer. Her discussion was sprinkled with what one person  there described as "Margaret Thatcher-esque quotes." When Lagarde was finished, she received a standing ovation.
Lagarde, through an IMF spokesman, had no comment.