Samsung, Nokia Make Cheap Smartphones Push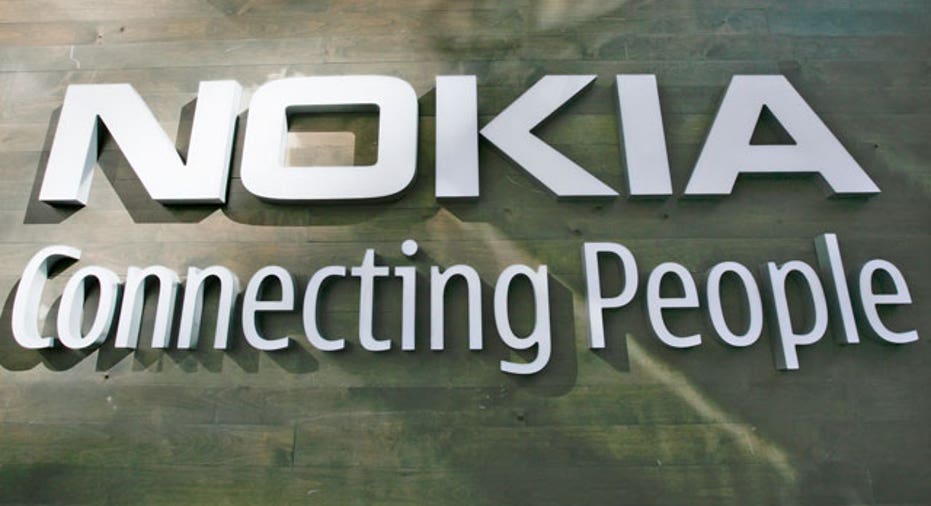 The world's two largest cellphone vendors, Nokia and Samsung Electronics, unveiled new cheaper smartphone models on Wednesday hoping to defend their stronghold from Apple.
The U.S. firm -- which has conquered the high-end of the phone market -- is set to launch a lower-cost version of the iPhone 4 soon, sources told Reuters this week.
Samsung unveiled four new smartphone models under its Galaxy line on Wednesday, expanding its flagship product line to cheaper phones to tap growth in emerging markets.
"Smartphone makers are increasingly moving down the value chain to target the low-end segment and attract mass customers, especially those in China and India," said Lee Seung-woo, an analyst at Shinyoung Securities.
"It's an inevitable trend but will at the same time lower margins. Only a handful of top-tier manufacturers can survive."
Nokia, whose weak smartphone offering has put its survival into question, unveiled three new mass-market smartphone models which will use a new version of its Symbian software which the Finnish firm has decided to dump in favour of Microsoft software.
"New version of the Symbian software is a positive step forward and closes the gap on low-cost Android devices, but Nokia's challenge will be convincing operators, developers and distributors that Symbian still has a future," said CCS Insight analyst Geoff Blaber.
Nokia sales chief Colin Giles repeated in a speech in Hong Kong that the firm was committed to roll out further Symbian phones and upgrade the software, but consumers and retailers have shun away from phones using the software the vendor itself is dumping.
Market for cheaper smartphones -- which are given away for free by many operators in exchange for 1 or 2 year contracts -- is led by Nokia and Samsung, but the two have been under pressure from ZTE Corp , Huawei Technologies and a host of no-brand producers pumping out hundreds of millions of phones.
Samsung forecast on Wednesday cheap models costing below $200 would account for more than half the overall smartphone market by 2015 in volume terms, up sharply from last year's 16%.
"Samsung seeks to expand market share in the emerging market with models costing around $200, as those markets have lower smartphone penetration rates compared with advanced markets," a Samsung group spokeswoman quoted an executive from Samsung Electronics' mobile division as telling a meeting of the group's executives on Wednesday.
APPLE SAMSUNG BATTLE HEATS UP
Apple and Samsung are locked in a bruising patent fight in the United States, Europe and Asia, as they jostle for top title in the smartphone market after ending Nokia's 10-year reign in the second quarter.
Apple has long stuck to the higher end of a booming mobile device arena, but is now seeking new markets to sustain the rip-roaring pace of growth that has enthralled Wall Street.
The introduction of cheaper models comes just a day before Samsung goes to a German court to try to overturn a ban on its selling Galaxy tablets in the country.
Samsung is also awaiting a crucial ruling by a Dutch court on Apple's requests to ban a much wider Galaxy line of products in the Netherlands and European Union.
The Korean firm is the nearest rival to Apple in smartphones and its shipments in the second quarter were just 1 million units short of Apple's 20.3 million unit sales, according to market data. The new Galaxy lineup, all running on Google's Android platform version 2.3, will be shown to the public at annual IFA electronics fair in Germany starting next week.
Samsung launched its first flagship Galaxy phone in June 2010 and its followup Galaxy S II, launched in April this year, has sold more than 5 million units.
Much of that growth in smartphone market is expected to come from lower cost emerging markets, where margins are slimmer and competition is tough.
Small underground factories that churn out China's grey market cellphones, mostly in Shenzhen, are giving global brands a run for their money.
As many as 900 million phones a year are produced in Shenzhen, including big brands such as Huawei and ZTE but also lesser-known names like G'five and Daxian , according to industry estimates.
Shares in Samsung fell 2.1%, versus a 1.2% drop in the wider market . Shares in Nokia were 1.1% higher at 4.17 euros by 1220 GMT.