Rolling Stones Concert Signals Sea Change in Communist Cuba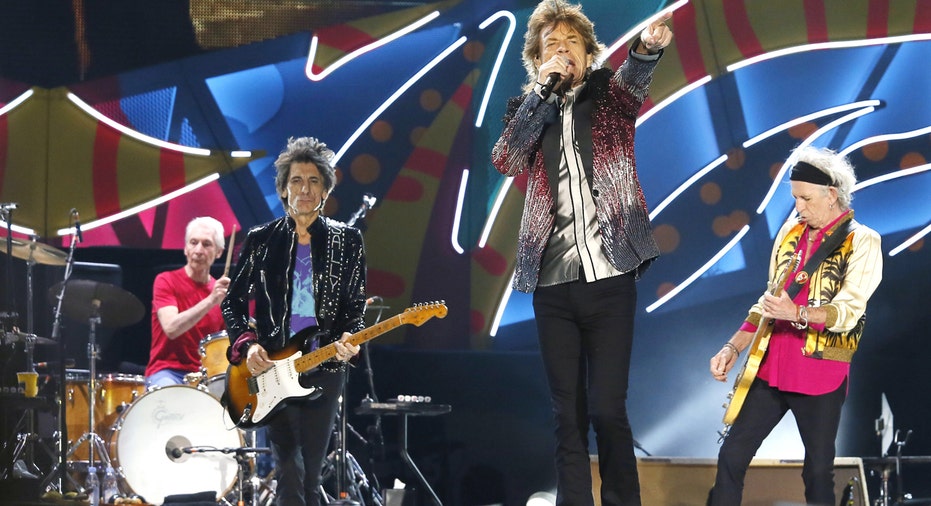 Cuba, for better or worse, is becoming more mainstream as relations between the U.S. and the island nation improve.
One of the biggest game changers will be ushered in by the Rolling Stones. The cultural rock icons will perform a highly anticipated free, open-air concert in Havana on March 25, which will be filmed as part of their South American tour.
"It's a good marketing move, especially since Cuba is a point of social interest," said Richard Tullo, director of research at financial services organization Albert Fried & Company.
This won't be the first time a Rolling Stones concert has coincided with a geopolitical shift. In 1990, they became the first major international band to play in Czechoslovakia after the country was freed from the Soviet Union regime.
Tullo says the concert will be logistically difficult and expensive to pull off given the lack of infrastructure in Cuba. He adds that in the future, Cuba's economic development plan needs to include a sports arena and leisure complex in order to attract artists and tourists alike.
"The acts that will play in Cuba, once the infrastructure comes to a first world standard, and once their Internet comes to a first world standard, will be acts that they [the Cuban people] find out about on Facebook and social media because that's how people around the world are finding out about musical acts."
Ahead of the Stones' gig, President Obama will travel to Cuba on March 21-22, with a delegation of up to 20 members from Congress and a handful of CEOs in tow, including executives from Marriott (NYSE:MAR) and Xerox (NYSE:XRX). This historic trip will mark the first visit to Cuba by a sitting U.S. president since 1928.
According to a statement released by the White House, "In addition to holding a bilateral meeting with Cuban President Raúl Castro, President Obama will engage with members of civil society, entrepreneurs and Cubans from different walks of life."
Diego Moya-Ocampos, senior analyst for IHS Country Risk, says Obama will be welcomed with open arms by the Cuban people. "They will be expecting President Obama to deliver a key message to Cuban society in terms of improving democracy and freedom."
Cuba's Communist government remains the only single-party political system in the Western Hemisphere.
As the U.S. tries to convey its government influence, Cuba is resurrecting theirs; The seventh Congress of the Cuban Communist Party will be held on April 16. The last Congress was held in 2011, where modern economic guidelines were approved.
"Now people are expecting that this Congress will deal with the issues of political reform. Everyone is expecting that change will be gradual, but hope something more plural will come as a result of this: more direct elections, more room, more autonomy," said Moya-Ocampos.
However, since the Cuban government is unwilling to follow a process of democratization at this time, he adds that we can expect "more of the same and sort of a stalemate as trade and investment continue increasing."
At the forefront is travel as airlines including JetBlue (NASDAQ:JBLU) prep routes to the island. There's an upcoming decision looming from the Department of Transportation on which U.S. aircraft carriers can operate commercial flights to and from Cuba. The official deadline to submit proposed flight routes was March 2, but the bidding process will likely last through the end of the month.
"The new arrangement provides each country with the opportunity to operate up to 20 daily roundtrip flights between the United States and Havana. The arrangement also provides each country with the opportunity to operate up to 10 daily roundtrip flights between the United States and each of Cuba's nine other international airports, providing U.S. carriers with the opportunity to operate up to a total of 110 daily roundtrip flights between the United States and Cuba," the DOT said in a statement.
And if travelling by sea, Carnival's (NYSE:CCL) Fathom brand launches its cultural exchange cruises, pending Cuban approval, on May 1. These cruises will set sail every other week, with passengers participating in at least eight hours of on-the-ground "permitted activity."
Travelers must fall under one of 12 categories authorized by the DOT's Office of Foreign Assets Control in order to visit Cuba.