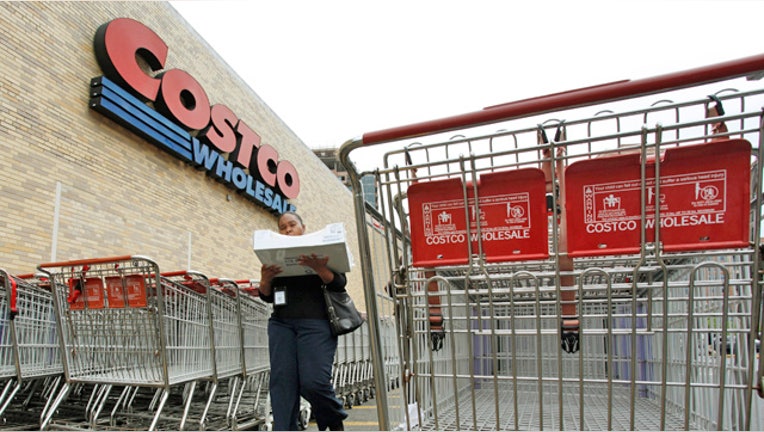 A group of large U.S. retailers reported higher sales for July, but had to resort to bargains to lure shoppers who are still careful in their spending while the job market continues its slow recovery.
Costco Wholesale Corp said on Thursday that sales at stores open at least a year rose 4 percent last month, below analysts' expectations of a 5.1 percent increase.
U.S. sales at the warehouse club chain got help from members who bought its less-expensive gasoline, while demand for electronics was soft. International same-store sales rose 8 percent, but the strong U.S. dollar had a negative effect.
L Brands Inc, the parent company of Victoria's Secret and Bath & Body Works, reported a same-store sales gain of 3 percent for July, beating forecasts for a 1.5 percent rise. It benefited largely from its La Senza chain in Canada.
Analysts expect a 4.4 percent rise in July same-store sales across the 11 U.S. chains that report this data each month, according to Thomson Reuters. That would be stronger than the 1.4 percent increase in July 2012.
Gap Inc reports after the markets close.
Janney Capital Markets analyst Adrienne Tennant said in a note this week that promotions were "aggressive" in July and noted what she called a big lull in mall traffic.
"Consumers need a reason to go to the store," said Barbara Kahn, a professor of the Wharton School of Business and director of the Jay H. Baker Retailing Center. "It's consistent with what we've been seeing from economic data: The recovery is sluggish."
Last month, U.S. employers slowed their pace of hiring, with the number of jobs outside the farming sector increasing less than economists expected.
Fred's Inc, a small discount chain, said its promotions brought in a lot of shoppers, lifting same-store sales 2.5 percent last month, beating expectations.
Cato Corp said same-store sales fell 5 percent, which Chief Executive John Cato said reflected "the continuing economic uncertainty and the related volatility we have seen throughout much of the year."
Teen clothing chain American Eagle Outfitters Inc spooked Wall Street this week when it said that the pressure to mark down prices got more intense in July, just when spending for the back-to-school season ramps up.
Back to school is the second-most important season for clothing retailers after the Christmas holidays.
Zumiez Inc, which caters to teenagers, reported a weaker-than-expected 0.8 percent gain in July same-store sales. Rival chain The Buckle had a 2.1 percent increase, slightly below Wall Street projections.
American Apparel Inc posted an 8 percent rise.
Walgreen Corp said last week that its same-store sales rose 6.3 percent, but a Credit Suisse analyst said they had gotten help from deals on products like bottle water and soda aimed at bringing more shoppers.
Rite Aid Corp reported a modest 0.7 percent increase in general merchandise such as toothpaste and deodorant.