Retailers Calling Black Friday One of Best in History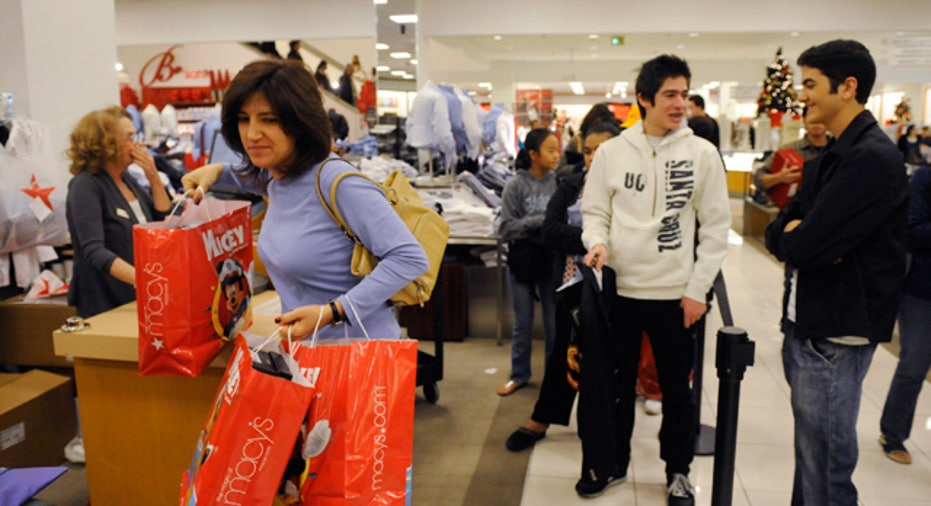 It's barely afternoon on Black Friday and some retailers are already calling this year one of the best in recent history, as 152 million shoppers expected to hit stores today prove un-phased by the slumped economy.
The day marks not only the start of the holiday shopping season but also one of the busiest and most profitable days of the year for retailers that offer door-buster deals in the wee hours of the morning to try and woo customers.
Some stores such as Wal-Mart (NYSE:WMT) opened their doors even earlier this year; the world's biggest brick and mortar retailer opened Thanksgiving night.
"Early signs show that Black Friday shoppers are on the go early looking for the best deals of the day," IBM said in a report.
Online sales are expected to have another promising year this season, with those on Thanksgiving up 39% from last year. Mobile traffic, the number of consumers using a mobile device to visit a retailer's site, reached a high of 15.2%, up 6.45% year-over-year, while the number of people mobile shopping grew to 11.09%, almost triple from 2010.
"Thanksgiving 2011 proved to be a banner shopping day for online retailers," IBM said.
By Friday afternoon, IBM said early results indicate online sales are up 18% year-over-year.
Sales began to accelerate at 9AM on the East Coast and 6AM in California, the company said. Mobile traffic Friday morning reached another high of 18.07%, while mobile shopping hit 10.33%.
The strong numbers seem to be pointing to a record Black Friday that is expected to easily top expectations. Retail industry groups have forecasted growth to slow this year, according to a report by Goldman Sachs (NYSE:GS), which called its own outlook on the season "mixed."
However, big retailer CEOs have been calling this year one of the best in history as stores opened even earlier than usual. Droves of people have been pouring into big stores like Wal-Mart, Target (NYSE:TGT), Macy's (NYES:M) and Best Buy (NYE:BBY), they say.
In Goldman's 2011 Holiday Spending Intentions Survey, 62% of respondents said they planned to spend the same amount or more on holiday gifts this year compared with the year-earlier period.
The NRF has predicted consumers will spend nearly $500 million during the holiday season, or about 3% more than last year.
The infamous day of shopping often brings loads of stories of crazed shoppers and this year was no exception.
In Los Angeles, authorities are searching for one woman who reportedly used pepper spray in Wal-Mart, injuring 20 people, to protect her shopping cart. In North Carolina, authorities are hunting for two suspects after gunshots rang in and outside a mall in Fayetteville around 2 AM.
While Black Friday is mostly an American phenomenon, a mob of 3,000 erupted outside of a mall in Indonesia on Friday morning after rumors circulated outside of a mall that the new BlackBerry Bold was sold out. Research in Motion (NASDAQ:RIMM) was offering the just-released device for half price.