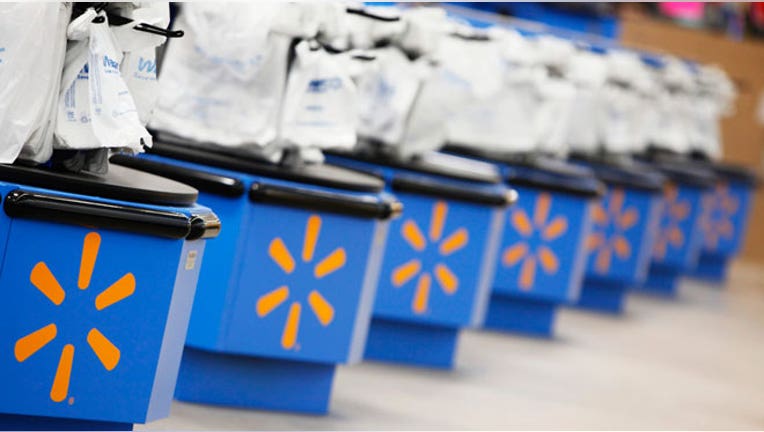 Target (NYSE:TGT), Wal-Mart (NYSE:WMT) and a slew of other retailers have reportedly joined the emerging battle over turning smartphones into virtual wallets.
According to The Wall Street Journal, the two giant discount retailers along with about two dozen unnamed retailers are teaming up to develop a mobile-payments system in an effort to capture at least a piece of a market expected to surpass $600 billion by 2016.
The collaboration would throw retailers into competition against Google (NASDAQ:GOOG), credit-card networks like MasterCard (NYSE:MA), financial giants such as JPMorgan Chase (NYSE:JPM) and mobile providers including AT&T (NYSE:T).
For now, the mobile payments world is still near its infancy, with a flurry of different options, including Google Wallet and Isis.
But retailers appear to be betting that developing their own system could help them retain customers.
"We think it's great that there are other companies innovating in the payments space. This will create more choice for consumers, and in the end we believe choice is a good thing," a Google spokesperson told the Journal.
The report did not spell out which specific retailers are involved in the payment alliance other than Target and Wal-Mart, which is the world's largest retailer. Yet the initiative includes big-box stores, drugstores, vending machines and fast-food companies, the paper said, citing a consultant working on the system.
It's also not clear when the project will launch nor what it will be called.
Last year Google unveiled its payment initiative and teamed up with a number of companies, including Citigroup (NYSE:C), Sprint Nextel (NYSE:S), Macy's (NYSE:M) and MasterCard.
The Isis venture, which is set to begin in trial form this summer, involves JPMorgan, Capital One Financial (NYSE:COF) and British lender Barclays (NYSE:BCS).