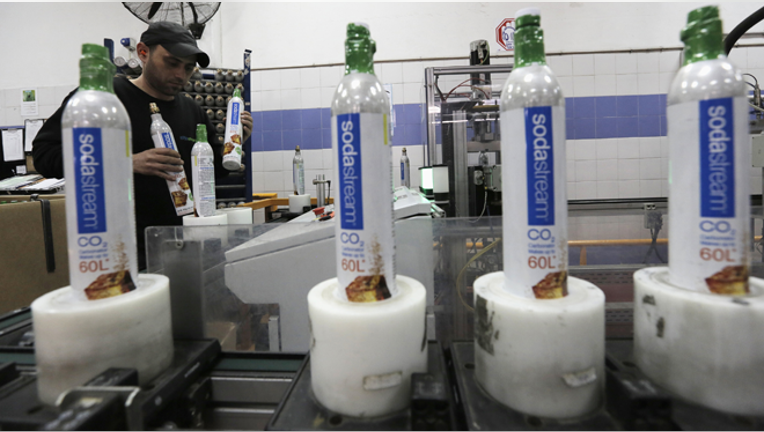 Starbucks (NASDAQ:SBUX) is said to be pursuing a 10% stake in Sodastream (NASDAQ:SODA), according to Israeli business newspaper Globes.
The report on Wednesday cited sources as saying the coffee chain is in advanced talks to acquire a stake that would value Sodastream at $1.1 billion, a 30% premium over the company's market value.
Globes said an official announcement will be made soon. Spokespeople for Starbucks and Sodastream declined to comment.
Sodastream shares popped 12.8% to $45.60 on the rumored deal. Starbucks was down 0.7% at $70.62.
In February, Coca-Cola (NYSE:KO) paid $1.25 billion for a 10% stake in Keurig Green Mountain (NASDAQ:GMCR). The partnership calls for Keurig to develop a soda machine that will make Coca-Cola beverages.
Coca-Cola's move fueled speculation of a potential collaboration involving Sodastream.
Meanwhile, Starbucks agreed to end an exclusivity deal with Keurig, which subsequently announced partnerships with Peet's Coffee & Tea and others to launch new branded coffee packs, called K-Cups, for its in-home brewing machines.