Report: SNY Could Sweeten Partial Sale of New York Mets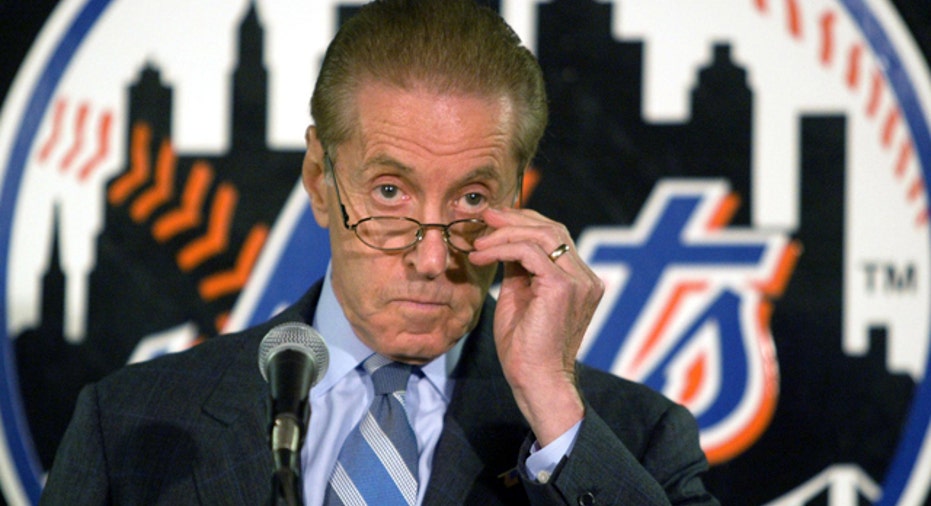 Attempting to sweeten the deal on a partial sale of their beleaguered franchise, the owners of the New York Mets are reportedly considering throwing in a stake in coveted cable sports network SportsNet New York.
According to the New York Post, the owners of the Mets believe they can sell a stake in SNY without permission from investment partners Time Warner (NYSE:TWX) and Comcast (NADAQ:CMCSA).
Adding the profitable and successful SNY to the mix could help the Mets in their attempt to value the franchise at roughly $1 billion, the paper reported.
However, previous press accounts suggested the Mets do not have the option of including SNY and two separate sources told the Post the team has said the cable network is not for sale.
The Mets have been thrown into turmoil by a cloud hanging over owners Fred Wilpon and Saul Katz, who are being sued for $1 billion by Bernie Madoff trustee Irving Picard. While Wilpon and Katz said they haven't done anything wrong, Picard, who is seeking to recover losses from Madoff victims, alleges they knew or should have known they were investing in a Ponzi scheme.
As a result of the legal mess surrounding the team, Wilpon and Katz have announced plans to sell a minority stake in the franchise.
Parties approved by Major League Baseball are being told to make non-binding offers Monday and Tuesday, the Post reported.