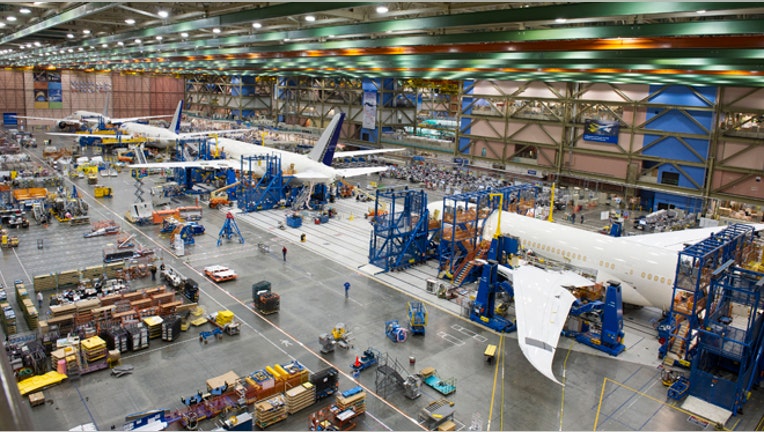 As the probe into Boeing's (NYSE:BA) recent 787 battery problems deepens, it seems certain safety regulations in Japan were eased to allow for the passing of the revolutionary Dreamliner that is partially reliant on Japanese parts.
A week after its report that the U.S. Federal Aviation Administration signed off on the highly-flammable lithium-ion battery knowing its hazards, Reuters is now saying that Japanese regulators also bowed to pressure in 2008, easing safety protocols to push the aircraft through.
The concessions by an advisory panel to Japan's transport ministry reportedly came amid pressure from the country's leading carriers, including All Nippon Airways and Japan Airlines, according to Reuters, both of which were at the center of this month's battery woes on the now grounded Dreamliner that culminated in an emergency landing two weeks ago in Tokyo.
Japanese suppliers provide 35% of the 787's parts, including the auxiliary battery and certain electrical systems, according to the report.
One of those suppliers, Kanto Aircraft Instrument, which makes the system that monitors the lithium ion battery, including voltage, charging and temperature, has recently fallen under the widening U.S. and Japan joint probe. On Monday, regulators said they were no longer inspecting the battery maker GS Yuasa after finding no evidence of it being a source of the recent problems.
Boeing did not immediately respond to FOX Business for this story, however it has said in related stories that it will not comment amid the ongoing investigation.
Shares of Boeing are down nearly 4% from the Jan. 7 battery fire in Boston that marked the beginning of the 787 issues. The Chicago-based jet maker continues to manufacture the Dreamliner but has postponed deliveries.
The cause of January's string of mishaps is still not known.