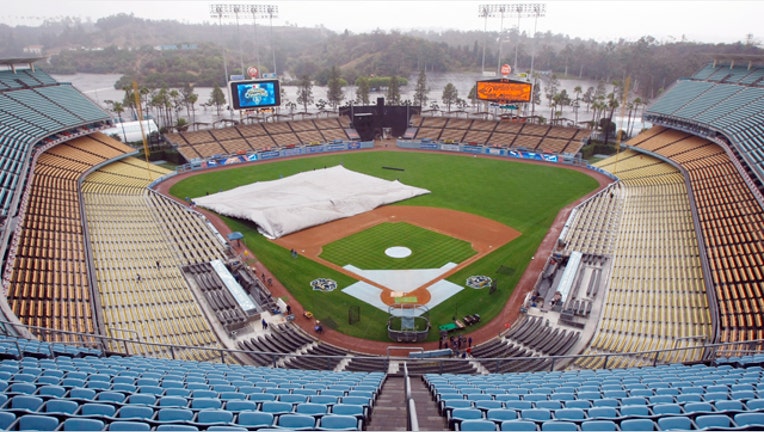 News Corp. (NASDAQ:NWSA), which sold the Los Angeles Dodgers almost eight years ago, is reportedly exploring acquiring a minority stake in the for-sale, iconic baseball franchise.
According to The Wall Street Journal, News Corp.'s FOX signed a nondisclosure agreement with bankers handling the sales process on Tuesday in an effort to preserve the media conglomerate's lucrative television rights.
News Corp. didn't immediately respond to a request for comment.
The report comes just days after News Corp. settled a lawsuit with the Dodgers over the media rights, which don't expire until 2013 but which team owner Frank McCourt attempted to market early during the sales process. The lawsuit loomed over the baseball team's sales process.
New York-based News Corp., which owned the Dodgers from 1998 to 2004, is interested in acquiring a 15% to 20% stake in the franchise and is offering the use of its resources to help finance a transaction, the Journal reported.  With an estimated price tag of $1 billion, a 20% stake would be worth about $200 million.
News Corp. owns a slew of media properties, including the Southern California regional sports network Prime Ticket, which broadcasts Dodgers games locally. The company is also the parent of the Journal and FOX Business.
FOX is facing increased competition in the region for sports properties from Time Warner Cable (NYSE:TWC), which recently inked a deal to broadcast Los Angeles Lakers games.
Shares of News Corp. opened at a 52-week high of $18.96, but were recently off 0.4% to $18.72. The company's stock has rallied about 31% over the past year.