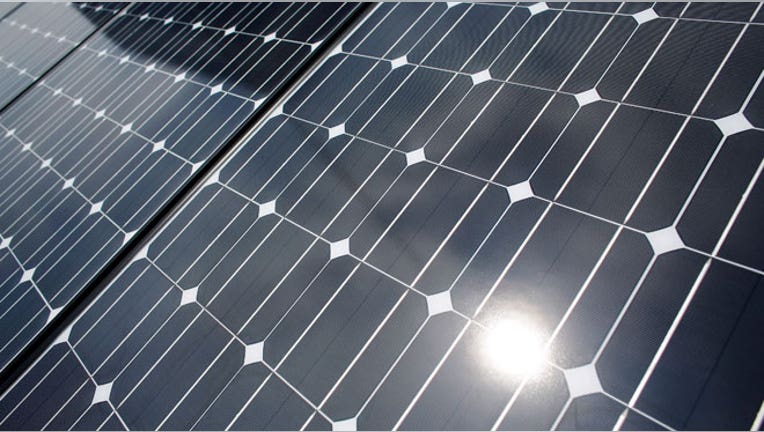 More than 78,600 clean energy jobs were created in 2013, according to research group Environmental Entrepreneurs.
While the total number is impressive, clean energy job creation is actually down about 30% since 2012, the group says, due to economic headwinds and policy shifts.
"Policy is an important element in the creation of clean energy jobs. The most notable example is the production tax credit for wind energy. Numbers jump up and down because the policy is on-again, off-again," says Environmental Entrepreneurs Executive Director Judith Albert. The low cost of natural gas is another factor that has had a negative effect on the clean energy sector.
Solar Shines Bright
In 2013, solar-related companies created the most clean energy jobs, with at least 21,600 jobs reported.
While there are big question marks hanging over the sector overall, Albert expects continued strength in the solar energy market.
"What we are seeing with companies like SolarCity, which have figured out new financing mechanisms for homeowners to take up solar … That is just starting, and [solar] is becoming very competitive in many parts of the country," says Albert.
Aside from solar, building efficiency and clean public transportation also posted impressive job gains. More than 12,500 building efficiency jobs were reported last year, while public transportation projects created more than 11,400 new positions.
Looking at clean energy jobs at the state level, California led the way with over 15,000 jobs created. Texas came in at a distant second, with over 6,300 jobs added, while Hawaii ranked third with over 5,700 new positions.
The report calls out California's Ethanol and Power Project as a major job creator: The project, which will produce 66 million gallons of ethanol annually from sugar cane and sweet sorghum, is expected to create 800 construction jobs and 400 long-term positions.
The types of jobs created varied significantly by region. In the Midwest, smart grid projects created the most jobs, followed by wind energy companies. The Southeast, another important region for clean technology, saw the most strength in solar, followed closely by recycling projects.
The Environmental Entrepreneurs report does not provide an exact picture of clean energy job creation. Albert says the report is based on publicly announced jobs, rather than Census figures.