Report Highlights Consumer Confusion About Credit Scores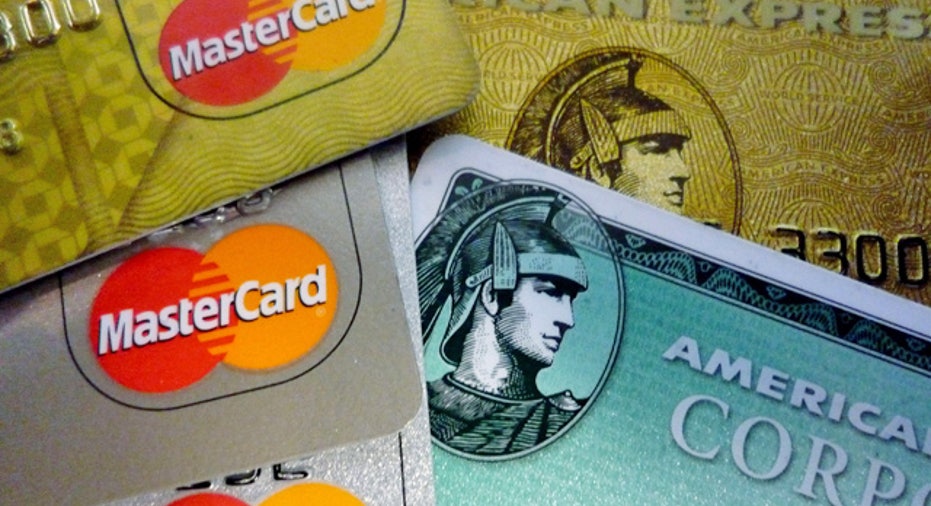 Confused by credit scores? The Consumer Financial Protection Bureau feels your pain.
In a report released Tuesday, the Consumer Financial Protection Bureau (CFPB) acknowledged just how challenging it can be for consumers to navigate the wide variety of credit scores offered by lenders, credit bureaus and other companies. As a result, the credit scores seen by consumers and the credit scores used by lenders are frequently very different.
"A consumer, unaware of the variety of credit scores available in the marketplace, may purchase a score believing it to be his or her 'true' (or only) credit score, when in fact, there is no such single score," the CFPB said in its 20-page report.
The report -- mandated by the Dodd-Frank Wall Street reform law -- comes just days before the year-old agency gets its teeth as a consumer watchdog agency. As of July 21, the agency will begin to police banks, credit unions, debt collectors, payday lenders and other financial services companies. On that same day, free credit scores will begin to be provided to consumers who are denied loans or given less-than-ideal terms. "Consumers will then begin to see and receive many more credit scores than they had been exposed to previously," the CFPB said.
The CFPB, meanwhile, isn't finished looking at credit scores. The bureau will "obtain a substantial database" of consumer reporting information in order to determine whether consumers and creditors are actually seeing different credit scores and to what extent consumers are being hurt -- though it remains unclear when a report would eventually be released on those findings.
Cause for confusionCredit scores are used by lenders when deciding whether to extend credit to potential borrowers, as well as in determining the size of credit lines and amount of interest charged to approved loan applicants. Credit scores can also be used when adjusting the rates and terms for existing accounts. That combination makes credit scores important information for borrowers to know --and makes confusion over scores a real problem.
So what accounts for the confusion? The CFPB pointed to some key factors:
*The consumer may apply for a loan with a lender that uses a different scoring model than the one purchased by the consumer.
*The consumer and lender may obtain scores based on credit report data from different credit bureaus, the companies that maintain credit reports.
*The data in the consumer's underlying credit report may change significantly between the time when the consumer buys his or her score and when the lender obtains the consumer's score.
Some consumers lack even a basic understanding of credit scores. While acknowledging that there is little research into consumers' understanding of credit scores, the CFPB report highlighted a survey released earlier this year by credit scoring company VantageScore and the advocacy group Consumer Federation of America. According to the survey, nearly half of respondents didn't know that a credit score is designed to predict the likelihood of a consumer failing to repay a loan.
Even for borrowers who understand what a credit score does,there can still be confusion that results in costly mistakes. "Some consumers may settle for less favorable terms or may forgo applying for credit if the scores they purchase lead them to believe they will be viewed as poor credit risks, although the scores received by lenders would imply otherwise," the CFPB said. "Alternatively, a consumer who incorrectly expects to be considered a good credit risk may apply for loans for which he or she could not qualify, leading to disappointment, wasted effort and unnecessary inquiries on a credit report, which could depress his or her score further."
Credit scoring is big business Despite that confusion, consumers are increasingly willing to part with their cash in order to access their credit scores. According to the CFPB report, the market for sales of credit reports and scores has grown in recent years to more than $1 billion in revenue. Additionally, sales to consumers make up approximately a quarter of the U.S. revenues of the credit bureaus and their affiliates.
Consumer advocates warn that borrowers need to be careful."Consumers should not be encouraged to spend good money on a score that is of little use to them in seeing themselves as lenders see them," says Linda Sherry, director of national priorities for the nonprofit Consumer Action.
"The CFPB study on consumer versus lender-used credit scores sheds light on the fact that it's very hard for consumers to go out and proactively buy or otherwise obtain the same credit scores that their lenders are using. However, it's very easy for consumers to buy credit scores that have little or no meaning in the real lending world," says John Ulzheimer, president of consumer education at SmartCredit.com.
Still, credit scoring is big business. Along with credit scoring giant FICO, as well as the U.S. credit bureaus (Equifax, Experian and TransUnion) and their affiliated credit monitoring services, credit scores are also available from major third-party credit monitoring services:
As its next step, the CFPB plans to obtain credit reports and scores for 200,000 consumers from each of the three major U.S. credit bureaus. It's all part of an effort "to determine with greater precision and understanding the nature, range and size of variations between the credit scores most frequently sold to creditors and those most frequently sold to consumers."
More from CreditCards.com: