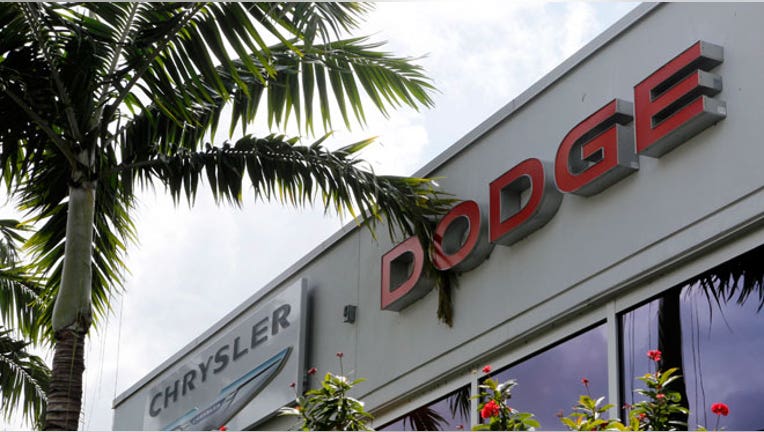 Fiat is reportedly back to the negotiating table with a United Auto Workers trust in an effort to acquire the remaining stake in Chrysler Group, while an initial public offering for the U.S. automaker remains on hold.
Bloomberg News reported Friday that Fiat executives met this week with representatives of the union's retiree healthcare trust, known as VEBA.
Earlier this month, the trust rejected a higher offer for its 41.5% stake in Chrysler, the report added. The proposal was said to be Fiat's first since August.
Chrysler declined to comment on the report, while a spokesperson for Fiat didn't immediately respond to an inquiry.
Fiat has been working to obtain full ownership of Chrysler in order to capitalize on additional synergies between the two. But the Italian car maker and VEBA trust have remained far apart, and the trust then exercised an option to demand an IPO of some of its shares.
The IPO process will help provide an independent valuation of Chrysler's shares, potentially facilitating a deal between Fiat and VEBA. Analysts have said the trust's decision to force an IPO was likely meant to put pressure on Fiat to meet its demands.
Reports have indicated that Chrysler's IPO advisers were eyeing a valuation of about $10 billion. Therefore, Fiat is looking to pay about $4.2 billion for the remaining stake, a source told Bloomberg, while the trust was hoping to receive at least $5 billion. The two sides were previously more than $1 billion apart.
Fiat also has a contractual right to acquire VEBA's stake for $6 billion.
Late last month, Fiat said its U.S. subsidiary, the nation's third-largest automaker, determined its IPO plans would have to be delayed until the first quarter of 2014. Chrysler was targeting an IPO by the end of this year. Several news reports said a tax issue caused the delay.
Sergio Marchionne, the CEO of both automakers, has said he wants to avoid a Chrysler listing because it could derail the Italian company's merger plans. Speaking to reporters in October, Marchionne explained that the IPO process will provide "road markers" for a deal with VEBA.
A combination between Fiat and Chrysler could bolster Fiat, which is working to stem losses in Europe and compete on a global scale. The two companies already share technologies and vehicle platforms, but a merger would give Fiat access to Chrysler's cash.