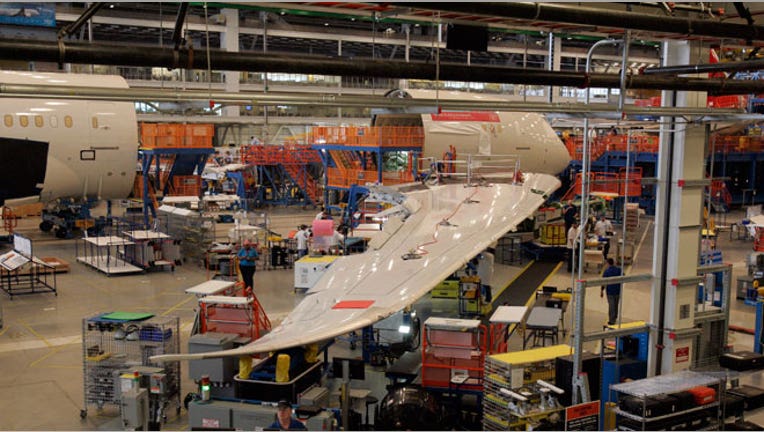 U.S. aviation regulators reportedly signed off on the lithium-ion battery used in Boeing's (NYSE:BA) new 787 Dreamliner in 2007 knowing it was highly-flammable.
Safety investigators have since blamed faulty batteries on the Dreamliner's problems this month including one incident that led to an emergency landing,
The Federal Aviation Administration had approved of the battery saying that it would be OK if it caught fire mid-flight as long as the flames and smoke were contained and properly ventilated, according to a report by Reuters, citing government documents.
The report shows the FAA likely granted the 787 special conditions (often used to cover new technology), allowing it to pass through the approval process. It claimed Boeing's contain-and-vent system was sufficient in controlling fire and toxic gases.
The chances that the system actually malfunctioned were deemed as "extremely remote," according to Reuters citing U.S. documents.
And yet, both the FAA and National Traffic Safety Board have pointed toward the battery issues for why the Dreamliner had so many mishaps this month, leading the FAA to issues an airworthiness directive and ground all 150 planes around the world, though the exact cause of the battery failures is still unknown.
Last week, a faulty battery caused an All Nippon Airways cabin to fill with smoke mid-air, prompting an emergency landing and sparking 787 safety concerns. Days prior, a fire broke out in a Dreamliner's battery pack when grounded in Boston.
Lithium-ion batteries are used in a wide range of everyday products, including cellphones and cars, though they have been plagued with fire troubles in the past.
In 2007, the FAA apparently acknowledged that they were "significantly more susceptible" to fires than other batteries, noting metallic lithium can ignite, "resulting in a self-sustaining fire or explosion," the FAA said, according to Reuters.
Neither Boeing nor the FAA immediately responded to FOX Business for comment.