Report: Dunkin' Donuts Poised to Spell Out IPO Plans Soon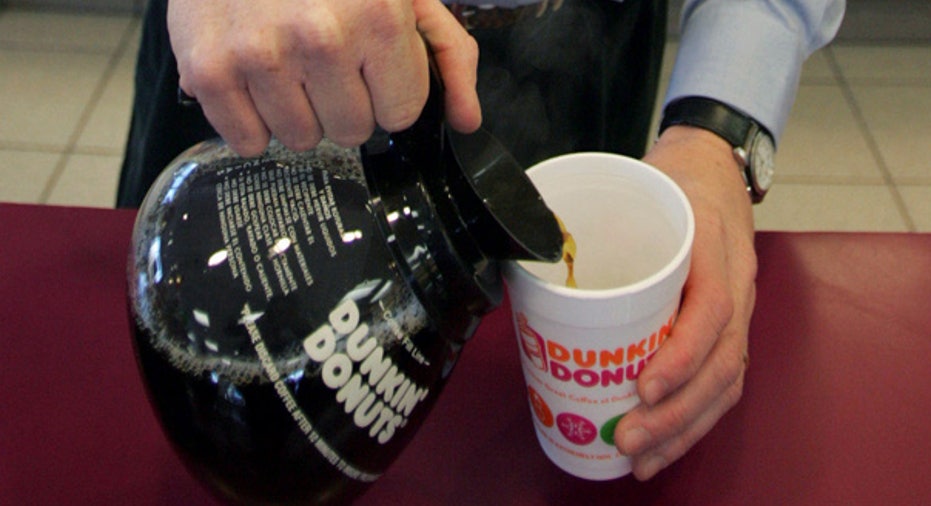 After five years of being away, Dunkin Donuts is plotting its return to the public markets and is reportedly considering unveiling the terms for an IPO as soon as next week.
According to Bloomberg News, Dunkin Brands Group, the parent of the coffee chain, will likely set a price range for its IPO and begin meetings with investors after the holiday weekend.
The popular breakfast and coffee chain, which is a rival of Starbucks (NASDAQ:SBUX) and Tim Hortons (NYSE:THI), was acquired for about $2.43 billion in a 2006 leveraged buyout by Bain Capital, Carlyle Group and Thomas H. Lee Partners.
The Dunkin IPO is being led by investment banks JPMorgan Chase (NYSE:JPM), Barclays (NYSE:BCS), Morgan Stanley (NYSE:MS), Bank of America (NYSE:BAC) and Goldman Sachs (NYSE:GS), Bloomberg reported.
Founded in the 1940s by Bill Rosenberg, the company, which also includes Baskin-Robbins, now has 16,000 locations in 57 countries.
Early last month Dunkin disclosed plans via a Securities and Exchange Commission filing to raise as much as $400 million through an IPO and trade under the ticker symbol DNKN.
A number of other private-equity owned companies have returned to the public markets, including hospital-chain operator HCA (NYSE:HCA) and Nielsen (NASDAQ:NLSN).