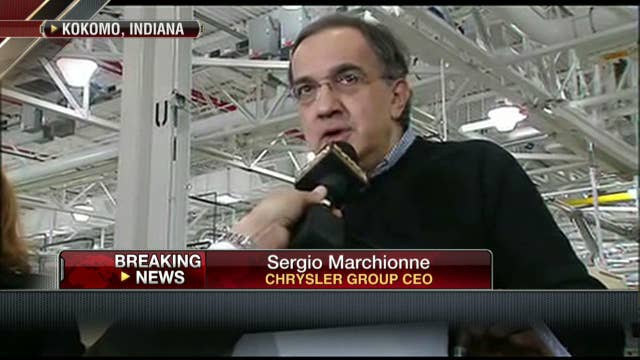 Chrysler Group sought out banks to pitch next month their plans to handle an IPO for the carmaker, Reuters reported on Thursday, while parent company Fiat considers a buyout.
The report said Chrysler asked the banks to prepare a "dual-track" sale leading to either a public offering or a buyout by Fiat, the Italian automaker that owns 58.5% of Chrysler. VEBA, a United Auto Workers union retiree healthcare trust, owns the remaining stake.
The meeting with banks is set for April. According to Reuters, a Chrysler spokesman said he had not heard of an April meeting of bankers for an IPO.
Fiat has options to buy blocks of shares from VEBA, but the two sides have gone to court in a disagreement over the valuation of those shares. Sergio Marchionne, chief executive of Fiat and Chrysler, has said he expects to reach a deal with VEBA and avoid an IPO.
However, plans for a public offering are set to continue amid talks between Fiat and bankers over how the carmaker would finance a future takeover, Reuters said.
An IPO would not spell the end of Fiat's pursuit of a buyout. A public offering could also serve as an independent valuation of VEBA shares and facilitate an agreement between the two sides.
"There is a 100% chance the IPO will go forward," Marchionne told FOX Business' Jeff Flock last week.
Fiat has said in court filings that Chrysler's value is $4.2 billion, well below VEBA's $10.3 billion valuation. In November, UBS (NYSE:UBS) valued the U.S. car manufacturer at $9 billion.