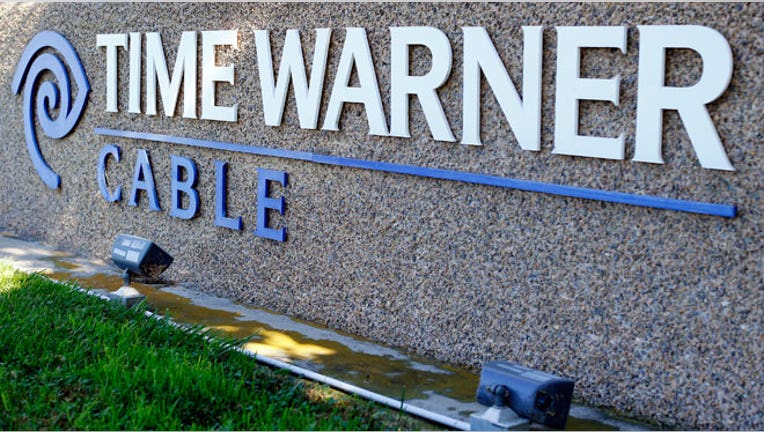 Charter Communications (NASDAQ:CHTR) reportedly renewed talks with Comcast (NASDAQ:CMCSA) this week over the possibility of making a joint bid to acquire Time Warner Cable (NYSE:TWC).
On Monday, Charter announced a $37.3 billion takeover bid for Time Warner Cable, which swiftly rejected what it called a "grossly inadequate" offer.
According to a Reuters report, Stamford, Conn.-based Charter then reached out to Comcast on Wednesday to discuss carving up its takeover target.
Comcast, the largest cable-TV company, and Charter, the fourth-largest cable operator, are in early talks over how to structure a joint bid, the report added. One option would call for Charter buying all of Time Warner Cable before selling some of its markets and subscribers to Comcast.
Charter and Time Warner Cable declined to comment, while Comcast didn't respond to an inquiry from FOX Business.
Charter was said to be talking with Comcast about a joint bid late last year, while Comcast was also considering a pursuit of Time Warner Cable on its own.
Any attempt by Comcast to acquire Time Warner Cable, the No. 2 cable TV company, would likely face regulatory obstacles. Partnering with Charter to purchase parts of Time Warner Cable could mitigate any regulatory issues.
Charter, backed by media mogul John Malone's Liberty Media (NASDAQ:LMCA), offered to buy Time Warner Cable for a price in the low-$130s on a per-share basis, using $132.50 a share as an "illustrative value."
The bid, which includes $49.50 a share in stock and $83 a share in cash, would be worth around $61 billion including debt.
FOX Business Network's Charlie Gasparino reported earlier this week that bankers expect Charter to increase the cash part of its offer to $95 a share, and Charter hopes a sweetened offer and lackluster earnings force Time Warner Cable to accept the bid.
Charter shares were up seven cents at $136.11 on Thursday morning. Time Warner Cable rose 37 cents to $135.50, while Comcast was trading 23 cents lower at $53.84.