Rein in Your Spending With Your Yearly Credit Card Summary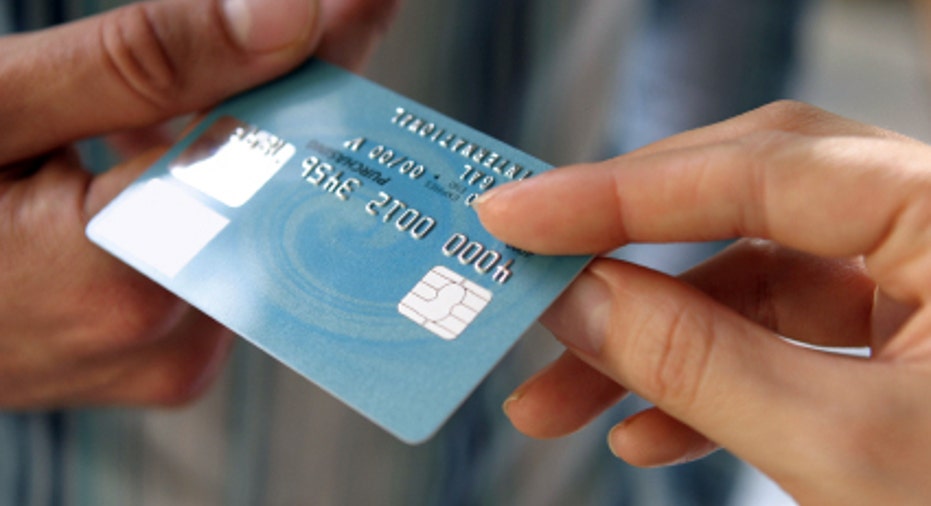 In the next few weeks, many credit card holders will get a year-end report that can function like a treasure map in helping to find disappearing cash.
With it, you can determine the money-sucking areas of your life that could use some financial fine-tuning -- and then you can take action.
If your issuer doesn't offer a statement, you can pull out your monthly statements and receipts and start grouping your spending by category, says Carol Roth, business strategist and author of "The Entrepreneur Equation."
"If you are like me, you may be spending too much on food," she says. "Or you may find that your trips to the drugstore really add up. Figure out what those surprisingly large purchase categories are for you and set a goal to reduce spending in that category by 25% each month."
Whatever percentage works for you, here are some ways you can start cutting in some of the biggest spending categories:
Restaurants: Consumer savings expert Andrea Woroch says if you are going out to dinner with a large party, offer to pay the bill with your credit card and ask the others to pay you in cash. That will help you rack up rewards points. Just don't spend the cash before you pay off the dinner on the card.
Also, look for deals on sites such as Restaurant.com, where you can find up to 80% off meals with a coupon code. "It may require you to spend a certain amount, so this may be a better deal if you go with several people," she says. Read the fine print to see whether gratuity or alcohol are included in the total.
Technology may pay off for you when dining out. For instance, you can look for deals in your area with a Foursquare specials app. It's GPS-enabled, so it knows where you are. Create a profile, tap on the icon, and it will present the specials in the area. You check in and show your phone to your server who can scan it and give you the discount.
Also, look for discount gift certificates at warehouse clubs such as Costco and Sam's, she suggests. "You may pay $80 for a $100 gift certificate for a restaurant you frequently visit."
Travel: Loyalty will lead to good deals, says Suzanne Rowan Kelleher, editor of the family travel blog WeJustGotBack.com.
Choose a favorite airline or hotel chain or destination and set up a separate email account just for receiving e-blasts from these sources. When you're ready to start planning your vacation, open up that account and choose the best deals that are currently available.
"The very best deals are advertised first through emails to people who have signed up (for deal alerts)," she says. Increasingly, they are showing up on Facebook or Twitter, so "liking" or following your favorite places may pay off.
When you do decide on your trip, be skeptical about packages, she warns. Price out the components to see if you're really getting a deal. Options like free spa services, for instance, aren't a deal if you weren't going to do that anyway. Resort credits that can be spent on any services or food, on the other hand, are true discounts.
The day of the week is also important when shopping for deals. Best day of the week for airline deals? Tuesday. Airline A puts out a sale by Monday morning and by Tuesday, five more have entered the fray with better deals. "If you wait till Tuesday afternoon, you really have the pick of what the best sales are," she says.
Charitable giving: Trimming cash donations in this category may seem harsh, but there are ways to give to worthy causes without just writing out checks, Roth says.
One way is to donate your unused credit card points or miles. Another option is to search the Internet through GoodSearch.com and it will donate about a cent for each search completed to your favorite cause. Shop online through GoodShop.com and a percentage of your purchase is donated to the charity of your choice.
Some employers may even supply the cash if you'll do the time.
"Volunteer your time and then double your efforts by seeing if your employer will make a matching dollar contribution (companies including Microsoft, Boeing, Exxon and Bank of America have formal programs for this. Microsoft, for instance, will contribute up to $12,000 per employee per year). You can still support your favorite charity and not have it have such an impact on your wallet," she says.
Groceries: Look up or down instead of straight ahead when you're looking for a bargain, says Sissy Osteen, family science professor and resource specialist at Oklahoma State University. Marketers put the most popular, most expensive items right in the middle, she says.
"You can tell that with cereal," she says. "The off-brands in the bag are often cheaper and on the bottom shelf."
She also recommends the Google Shopper app which allows you to scan an item or enter the name and find out whether another store nearby has the item for less.
Utilities: Andria Alexander, editor of SimplyFrugalLiving.com reminds consumers that heat loss quickly pushes up your gas bill in winter so start by closing off vents to rooms you don't use, and plugging up drafts under doors and using space heaters rather than heating the whole house. Also, combine your baking, she says. Once your oven is hot, use it to cook tonight's dinner and tomorrow's dessert.
Hot water is also an energy-drainer and the belief that you need hot water to get clothes clean is simply not true, she says. "Use cold water to wash all laundry. You can get detergents that work with all cold settings," she says.