Redbox to Challenge Netflix With Streaming Video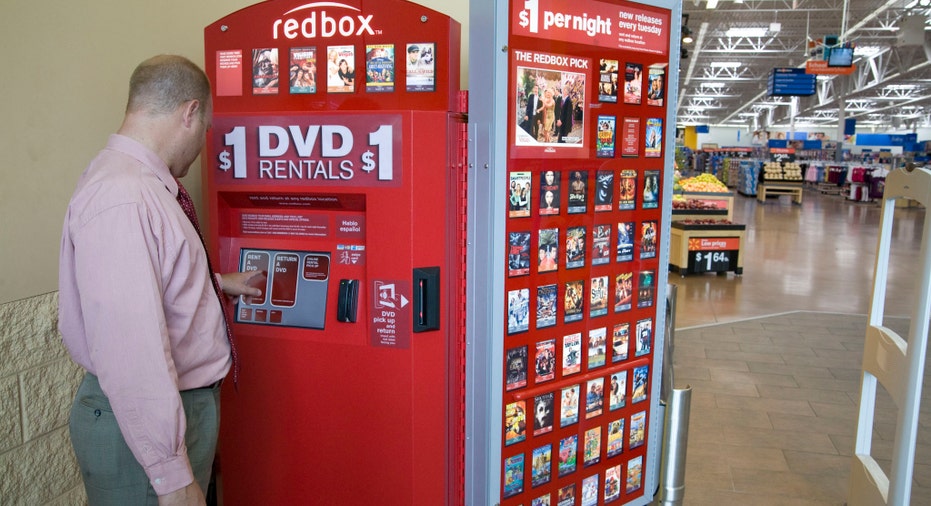 Redbox is revving up to take on Netflix with an online streaming movie service, according to an LA Times report.
The operator of DVD and video game rental kiosks is reportedly preparing to offer a subscription-based streaming service that would work over the Internet, similar to the offerings of Netflix (NASDAQ:NFLX).
Redbox President Mitch Lowe said the company will let users rent through the kiosks and stream movies to several devices all for a flat monthly fee, according to the report.
Check out FOXBusiness.com's New Technology Section
Redbox isn't the only company trying to cash in on online streaming video.
Recently, Netflix began offering a streaming-only plan, as the company's CEO Reed Hastings said it is "now primarily a streaming video company."
Also possibly planning to launch a subscription streaming service is Amazon.com (NASDAQ:AMZN).  The Financial Times recently reported the online retailer would bundle it with its Amazon Prime program, which lets customers pay one yearly fee to get fast shipping on unlimited purchases.
A subsidiary of CoinStar (NASDAQ:CSTR), Redbox has kiosks at supermarkets, drug stores, and retail stores like Wal-Mart all around the U.S.