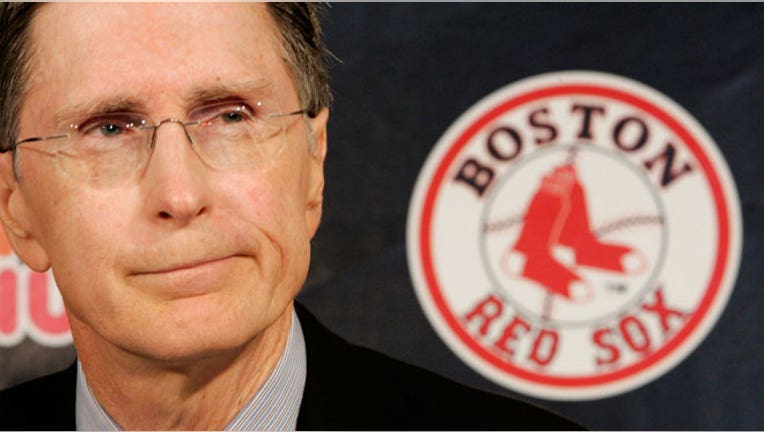 No matter how many times he tries to deny it, Boston Red Sox owner John Henry can't shake talk that he's looking to unload the storied baseball franchise.
The latest word to make its way around baseball circles is that Henry is seeking a minority owner for the Fenway Sports Group, the holding company that owns the Red Sox, the FOX Business Network has learned. The current thinking, executives say, is that Henry is entertaining the idea of selling a minority stake, or what's known as a "limited partnership," in the holding company that he controls.
Last month, FOX Business first reported that Henry had begun quietly shopping the Red Sox to potential buyers. People with knowledge of the possible deal said that Henry's move stemmed from the poor performance of his investment company, John Henry & Co., and also to better finance his English football team, Liverpool PC, which he purchased in 2010.
Henry's Global Analytics fund has lost just over 21% this year, including 6.16% in September alone. By comparison, the Goldman Sachs Commodity Index dipped 1.42% in September and has gained 3.47% so far this year.
While Henry denied that report, rival baseball owners are now telling FOX Business that the management of Fenway Sports is weighing selling a chunk of the holding company to potential investors.
Once again, the Red Sox denied the matter. "There is absolutely no truth to any other sale or claim that John Henry is selling the team or a piece of FSG," said Red Sox spokeswoman Zineb Curran.
And once again, these denials are unlikely to end speculation about the franchise's future.
In addition to the Red Sox and the Liverpool team, Fenway Sports Group owns about 80% of the cable sports channel NESN, a NASCAR team as well as a sports- marketing business. Baseball executives say Henry is growing increasingly uncomfortable running two high-profile sports franchises that eat a lot of cash without some outside help.
Earlier in the year he unloaded a slew of underperforming Red Sox players, saving as much as $250 million through 2018. As a closely-held company, Fenway Sports doesn't publicly disclose operating results.
"Henry is a Wall Street guy and he can read a balance sheet," one rival executive told FOX Business.   "He's getting killed in Liverpool and the Red Sox basically break even or make a few bucks. NESN does very well, but having a partner will make him feel better from a financial standpoint."
It's unclear just how much Henry wants to sell, or whether a deal will get done, these executives say. In addition to juggling two professional sports team and an investment firm having a rough year, Henry may be having issues related to The New York Times Co.'s (NYSE:NYT) sale earlier this year of its remaining stake in Fenway Sports Group for $63 million.
It's not clear if Henry bought back the New York Times stake.The Red Sox won't comment other than to say the stake was sold back to "minority partners."
A sale of the chunk of the Fenway Sports Group could raise a significant amount of cash for Henry, despite his own billionaire status. Forbes estimates the Red Sox alone are worth around $1 billion and Fenway Sports Group acquired Liverpool in 2010 for $476 million.
Sources told FOX Business last month that Henry was hoping the Red Sox would fetch about $1.3 billion. With an estimated net worth of $1.5 billion, Henry ranks No. 311 in the Forbes list of the 400 richest Americans.
He acquired the Red Sox in 2002 and the franchise won the World Series in 2004 and 2007. Yet the team ran into trouble this year, finishing with its worst record since 1965 and firing manager Bobby Valentine.
Henry's investment company, meanwhile, isn't doing much better. The firm, which specializes in the futures market, has had a volatile year, with funds such as his Diversified Plus fund, for example, down 11.43% so far this year, including 6.63% in September, according to the company's website.
"Selling a minority investment is a great thing for majority owners," said Michael Cramer, former president of the Texas Rangers and Dallas Stars and now a professor at the University of Texas at Austin. "You give up no control and you get the increase in the value. There's almost no downside, except you're giving up the upside to the extent you want to stay long term."