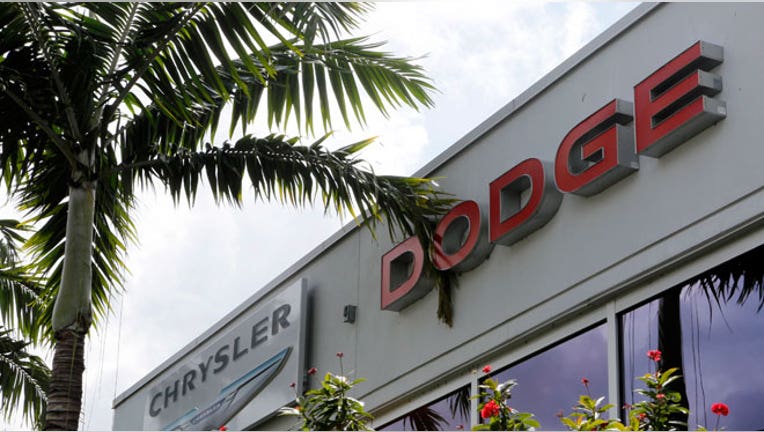 Federal regulators hit Fiat Chrysler Automobiles (NYSE:FCAU) with a record $105 million fine for recall lapses covering millions of vehicles, adding to mounting scrutiny of the auto maker's safety practices.
The National Highway Traffic Safety Administration slapped the Italian-U.S. company with the financial penalty and assigned an independent monitor to audit the company's recall processes for up to four years as part of a sweeping settlement unveiled Sunday evening. In some cases, the auto maker agreed to repurchase recalled automobiles as part of the deal, including more than half a million with defective suspension parts that can cause the vehicle to lose control.
Fiat Chrysler signed a consent order agreeing to the penalties, which were previously reported by The Wall Street Journal on Saturday. Fiat Chrysler will have to pay $70 million up front and steer an additional $20 million to industry outreach efforts such as educating manufacturers on meeting legal safety obligations and encouraging suppliers to alert the company to possible defects. The remaining $15 million is deferred but could become payable if Fiat Chrysler violates the consent order or federal law.
Regulators said Fiat Chrysler violated federal law governing motor-vehicle safety on a variety of fronts. "This civil penalty puts manufacturers on notice that the Department will act when they do not take their obligations to repair safety defects seriously," U.S. Transportation Secretary Anthony Foxx said.
Fiat Chrysler in a statement acknowledged the lapses outlined in the consent order. "We also accept the resulting consequences with renewed resolve to improve our handling of recalls and re-establish the trust our customers place in us," the company said, adding it wants to identify best recall practices and research obstacles that discourage owners from getting repairs.
The penalties, the largest ever levied by regulators against an auto maker, target lapses spanning nearly two dozen recalls affecting more than 11 million vehicles, including older Jeeps with rear gasoline tanks linked to numerous fatal fires.
The fines are tied to legal violations in three areas: misleading and obstructing regulators; inadequate and lagging repairs; and failing to alert car owners to recalls in a timely manner.
With repairs, regulators said Fiat Chrysler failed to fix vehicles in a timely manner in three recalls involving defects that could cause axles to lock and left tie-rod assemblies to fail, all of which could cause a driver to lose steering power and crash.
With 1.56 million recalled Jeeps linked to fires, the agency has accused Fiat Chrysler of lagging in installing trailer hitches on the backs of vehicles for added protection in lower-speed collisions. Fiat Chrysler has said vehicle owners are often unwilling to get repairs despite much outreach.
Under terms of the settlement with regulators, Fiat Chrysler will start offering cash to Jeep owners to encourage them to go to dealerships for repairs, or additional money on top of the value of their vehicles if they trade them in. The Jeep Grand Cherokee and Liberty SUVs covered in the recall have model years from 1993 to 2007.
Chief Executive Sergio Marchionne earlier this month said Fiat Chrysler hadn't adapted as well as it could have to increasingly activist regulators and he expected consequences. Shortcomings managing recalls weren't intentional, he said, adding that the company will work with the government to improve.
At a hearing before regulators in early July, the executive in charge of vehicle safety and regulatory compliance outlined measures the company has taken to improve its handling of safety problems and said NHTSA raised legitimate concerns. Fiat Chrysler had unsuccessfully sought to have the hearing canceled.
The penalties come days after regulators separately started probing Fiat Chrysler's handling of recalled vehicles with possible cybersecurity flaws, after hackers commandeered controls of a moving Jeep. Those vehicles aren't part of the settlement.
The fines top the $70 million the government assessed against Honda Motor Co. a few months ago for lapses in reporting possible safety problems, as well as a $35 million fine paid by General Motors Co. in 2014 for not alerting regulators in a timely way to a faulty ignition switch now linked to over 120 deaths.
Car makers and auto-safety regulators have faced persistent criticism on Capitol Hill and elsewhere for problems handling safety defects. GM and Takata Corp. of Japan face Justice Department probes for deadly flaws with ignition switches and rupturing air bags, respectively. The companies have said they are cooperating with the probes.
Regulators have become more aggressive after facing criticism for failing to spot safety problems. NHTSA Administrator Mark Rosekind, who took over in December, has decried what he views as an auto industry that reacts to defects instead of taking a proactive approach.
"Fiat Chrysler's pattern of poor performance put millions of its customers, and the driving public, at risk," he said Sunday.
Mr. Rosekind has faced resistance on requests for an increased budget from lawmakers who want auto-safety regulators to first undergo reforms, after a Transportation Department inspector general's report found problems with how the agency polices car companies.