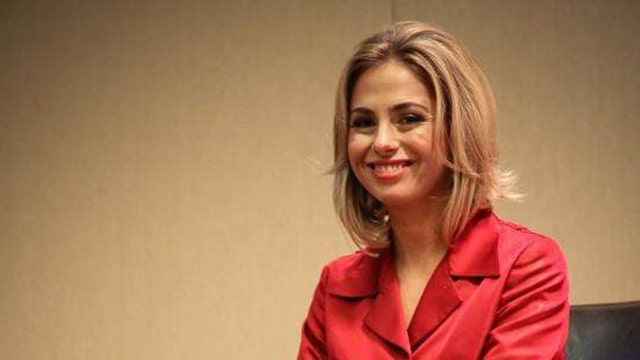 From Duck Dynasty and Dance Moms to Cake Boss and Counting Cars, small businesses are dominating reality TV.
But not all small business-owners-turned-reality-stars get lucky in the limelight.
This week the television networks are announcing their upfronts – releasing which shows got picked up for the fall, and which ones got canned – and a number of small business shows got the axe.
But despite cancellations, many of the now ex-small-business-reality-stars say they aren't bitter.
"I was already doing things the traditional way, but I credit reality television with turning a staircase into an escalator – it accelerated the pace of opportunity," says Richard Blais, a reality TV veteran who most recently appeared on this year's "Life After Top Chef."
FOXBusiness.com spoke with the stars of "Million Dollar Decorators," "Pregnant in Heels," "Life After Top Chef" and "Start-Ups: Silicon Valley" to find out the lessons they learned from television, how their businesses were affected – and the advice they would give to entrepreneurs thinking about making the jump to TV.
Reality TV: Not Quite Like Real Life Many of the small business owners who appeared on reality TV said adjusting to life in front of the camera required some work.
Kathryn Ireland, an interior designer and one of the stars of Bravo's "Million Dollar Decorators," says she learned how necessary it was to have proper makeup and hair for the camera.
"You've also got to be clever – you can't just say anything," says Ireland.
A number of the entrepreneurs say that they needed to adjust to the way that problems were intensified for entertainment value.
While Blais says his show covered his business well, he was aware there needed to be a "certain sense of drama, of highs and lows" to make good television.
And Sarah Austin, one of the stars of Bravo's "Start-Ups: Silicon Valley," says she believes the need for drama caused her to be viewed in a negative light.
"I found myself constantly defending myself … constant accusations were being thrown at me, and I was denying rumors to defend my reputation," says Austin.
A Boon for Business From a business perspective, most of the entrepreneurs say their stint on reality shows has been beneficial to their bottom lines – even in spite of the so-so ratings that led to cancellations.
"It got me amazing exposure, and clients I didn't have before," says Ireland. "People that liked me on the show thought, 'Wouldn't it be fun to have her come?' There's definitely an interest level like I never had before."
And both Blais and Fabio Viviani (both veterans of "Top Chef," "Top Chef All Stars" and "Life After Top Chef") say their multiple experiences helped them grow their businesses.
Prior to reality TV, Blais had one restaurant; he now has five restaurants (a sixth soon to open), a cookbook and works as creative director for a soda company. Similarly, Viviani had two restaurants prior to "Top Chef," and has since opened three more, published two cookbooks and started his own consulting company.
David Murray, a star on the "Start-Ups" show, says his company, GoalSponsors.com, has seen 60% growth month over month since appearing on the show.
"Pregnant in Heels" star Rosie Pope – a maternity wear designer and parenting guru – says that the exposure increased sales. But more importantly, she says, "It helped me define what I want to do in the great space of motherhood. I help men and women figure things out, in their own was, [as] dare I say it, a Martha Stewart of sorts."
But It's Not Positive for Everyone While Murray says that "Start-Ups" successfully jumpstarted his fledgling business, Austin isn't so pleased with the experience.
"Putting in so many hours was a distraction," says Austin, who runs a video blogging site called Pop17 and is launching a new company that will connect brands and startups with investors.
She says the show "has hurt my business and it's hurt my credibility." Austin also says she walked into the show wearing "rose-colored glasses" and was overly optimistic about the effect it would have on her business.
"It's a failed show, and it's a complete joke in the Valley. I'm just trying to be quiet right now – not trying to blog too much – and then I'm going to come back out and completely rebrand myself when I do," says Austin.
And even the entrepreneurs who appreciated their time on television say the demands of shooting made it difficult for them to focus on growing their companies.
"As a chef, the filming process can definitely affect your work. You're physically not around for a month or two," says Blais.
Ireland agrees, saying it was often challenging to balance running her business and keep up with the rigorous schedule of the show.
Advice to Other Entrepreneurs "I think that if you're weighing the decision to do reality TV, that you should do it," says Blais. "It can help your business out, and might create a world you never thought you'd have. The worst thing that happens is you don't win and you go back to your life."
But he says hard work has been key to his success – and to all entrepreneurs hoping to make the most of a television appearance.
"Some people go on reality shows and expect they'll be on billboards or on commercials, and it doesn't happen unless you work at it," he says.
Aside from hard work, many of the small business owners say connecting with the audience is a key ingredient to success.
"I don't have any acting capabilities or standout qualities, but I have an outgoing personality – that's what people like about me," says Viviani. "I learned to keep it cool and not try to act or overdo it."
Pope agrees honesty is the best policy when it comes to reality TV success: "Millions of people get to know you and that can be a scary thing.  You either have to embrace who you are and go for it, which I think the audience genuinely appreciates, or try and be someone else which I think is never a success.
"Being vulnerable and open scared me, but in the end has helped me identify what I can do through my business to help people the most," Pope says.
But Austin says concentrating and preparing more would have made a big difference to the way she was portrayed.
"If I were to do it again, or give advice to do someone about to do it: Take acting classes," says Austin, who says she would have tried to play a character who was the best version of herself.
"I would also do some workshops on charisma, to improve your power, presence and warmth -- practicing that is key to how you get people to like you," Austin says.
Go Into the Show with a Purpose Other advice? Make sure you have a strategy for how you want reality TV to affect your business.
Murray says he succeeded because he knew what his message was, and he kept sticking to it whenever the cameras were rolling.
"If you treat it like any other marketing vehicle, you can guide the direction," he says.
Unlike him, Murray says some of his costars seemed to be more focused on becoming reality stars than they were on creating successful businesses.
"Make sure you're doing the show for your business – and not the other way around," he says. Viviani agrees.
"If you don't know what to do with the exposure and don't have a plan, it will fade away. Exposure is great, but it has to be constructive," says Viviani. "Signing autographs was not what this was about for me – it was about building a legacy and extending my business."