Rates on Auto Loans Falling for Risky Borrowers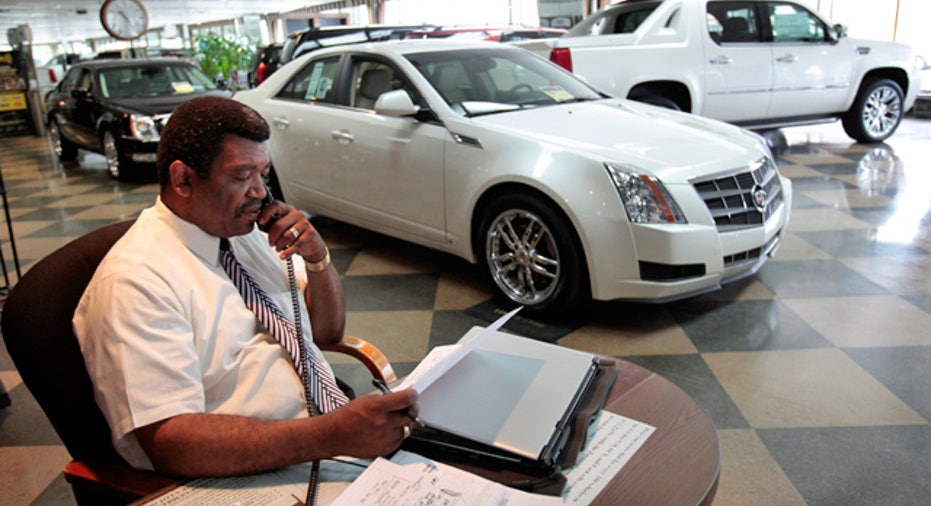 Thinking about buying a new or used car and wondering just what kind of car loan you'll be able to get? The good news is credit is continuing to loosen, making it easier to get a car loan with bad credit. In addition, both new and used-car loan interest rates are declining, the length of car loans is increasing, and lenders are financing higher amounts than during the last year, according to the latest report from Experian Automotive, which looked at car loans in the last quarter of 2011.
So what can you expect if you want a new- or used-car loan in the near future? It all depends on your credit score. Experian divides credit scores into five categories -- each with a numerical range. Experian's PLUS score system most closely correlates to the FICO score, so if you've gotten your FICO score recently, you should know what category you fall into. Currently, PLUS score categories are: super prime (740 and above); prime (680-739); nonprime (620-679); subprime (550-619) and deep subprime (less than 550).
Overall, average credit scores steadily have declined over the past two years. Looking at car loans made in the last quarter of 2011, the average credit score on a new-car loan was 761, and 670 on a used-car loan. The average amount financed has increased -- $26,419 for new cars and $17,404 on used-car loans -- while interest rates have dropped to an average of 4.52% for new-car loans and 8.68% for used-car loans.
Perhaps the best news for those who had recent financial troubles that affected their credit is it's getting easier for car buyers with not-so-good credit to get loans, and at better interest rates. Experian reported that car loans for nonprime buyers and lower are up 13.8% for new-car buyers and 8% for used-car buyers, as compared to the last quarter of 2010.
The amount lent to these buyers is also on the rise, averaging $1,548 more for new cars and $772 more for used cars.
While car buyers with credit problems still pay the highest car loan interest rates, these rates also have declined when compared to the last quarter of 2010. Of all the credit categories, deep-subprime buyers, those with the worst credit, have seen the biggest drop over the last year in new-car loans, averaging 12.51% interest, a 0.89% decline. New-car loan interest rates are currently at 9.55% for subprime, 6.34% for nonprime, 4.54% for prime and 3.29% for super prime.
Used-car loan interest rates have declined as well, averaging 17.78% for deep subprime, 14.17% for subprime, 9.33% for nonprime, 6.38% for prime and 4.46% for super prime.
While car loan interest rates are better than they have been in the recent past, it's still a great idea to do everything you can to improve your credit score before applying for your next car loan. Check out the Bankrate story "7 simple ways to improve your credit score."
Bankrate's content, including the guidance of its advice-and-expert columns and this website, is intended only to assist you with financial decisions. The content is broad in scope and does not consider your personal financial situation. Bankrate recommends that you seek the advice of advisers who are fully aware of your individual circumstances before making any final decisions or implementing any financial strategy. Please remember that your use of this website is governed by Bankrate's Terms of Use.