Rate Survey: Credit Card APRs Hit Record High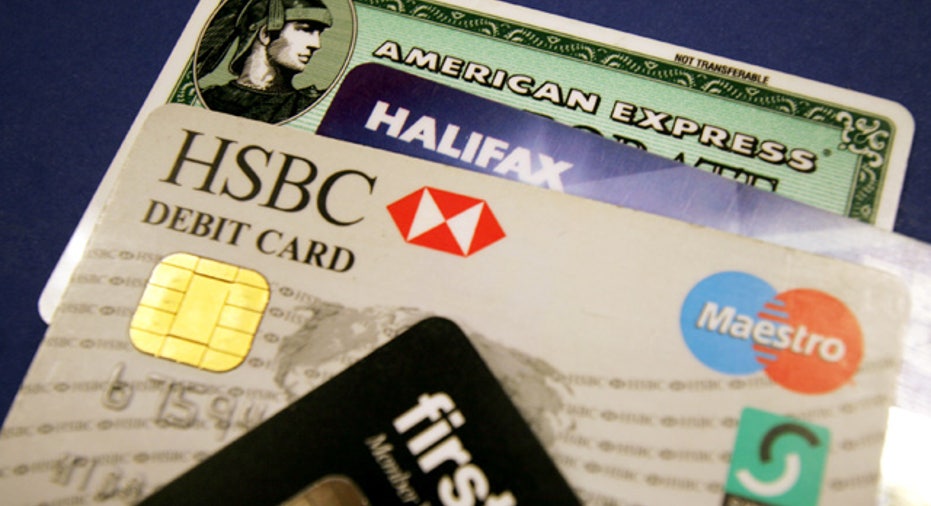 Credit card interest rates rose to record heights this week, according to the CreditCards.com Weekly Rate Report.
The average annual percentage rate (APR) on new credit card offers rose to 14.91% -- the highest level since CreditCards.com began tracking APRs in 2007. The previous high was 14.85%, which was set in mid-May.
It's the second jump in three weeks for the national average, and it pushes the national average to nearly a half of a percentage point higher than early July 2010 -- when the average APR was 14.43% and issuers were scrambling to find their footing in the wake of the Credit CARD Act, most of which took effect in early 2010. That jump is bad news forconsumers mired in debt and heading into peak summer months already facing high prices for gas, groceries and other goods and services.
The spike was spurred in part by the Chevron and Texaco Visa card, which saw its APR change to a flat rate of 23.99% from a range of 13.49% to 20.40%. Since only a card's lowest available APR isused in our calculations, the move pushed the national average skyward.
Dori Abel, spokeswoman for GE Money Bank, which issues the card, confirmed the change. "We,as many other lenders who provide unsecured credit, continue to evaluate our credit strategy in light of economic conditions and related risk," Abel said.
That change wasn't the only move we saw this week. Two issuers recently stopped marketing cards that we track in our database. As a result, we took them out of our database and substituted two similar cards.
Bank of America has"temporarily discontinued marketing" its NASCAR Race Points Visa,BofA spokeswoman Betty Riess said. The APR range offered for that card was12.99% to 20.99%. Since the NASCAR card is not currently available, we replaced it with the Harley-Davidson Visa card from U.S. Bank. The APR range for that card is 13.99% to 22.99%.
We also added the Phillips 66-Conoco-76 MasterCard to our database, replacing the Shell Platinum Select MasterCard.We removed that card the previous week after Citi, which issues the Shell card,confirmed that it was not currently accepting applications for the card. Citi spokeswoman Elizabeth Fogarty said the card is expected to be re-released on September 1, 2011. The Shell card's APR was 23.90%. The APR range offered for the Phillips66 card is 19.99% to 23.99%.
This week's changes sent two of the nine categories we track --cash back cards and rewards cards -- to current highs. The average APR for a new cash back card is the highest on record, coming in at 14.16%. The rewards category's average APR, at 14.51%, is at its highest level since August2010, when it hit 14.57%. The record for that category is 14.85%,which occurred in April 2010.
However, there are still new credit card deals that offer consumers low APRs. Of the 100 credit cards we track, 28credit cards offer an APR of 12% or lower. The lowest APR offer we currently track is the USAA World Master Card, which carries an APR range of 8.90% to 25.90%. (The top end of the card's APR range, however, is one of the higher APRs we track.) So it's always important to shop around for the lowestdeals with the best terms that work for your lifestyle.
More from CreditCards.com: