Railroads Propose Changes to Tank Cars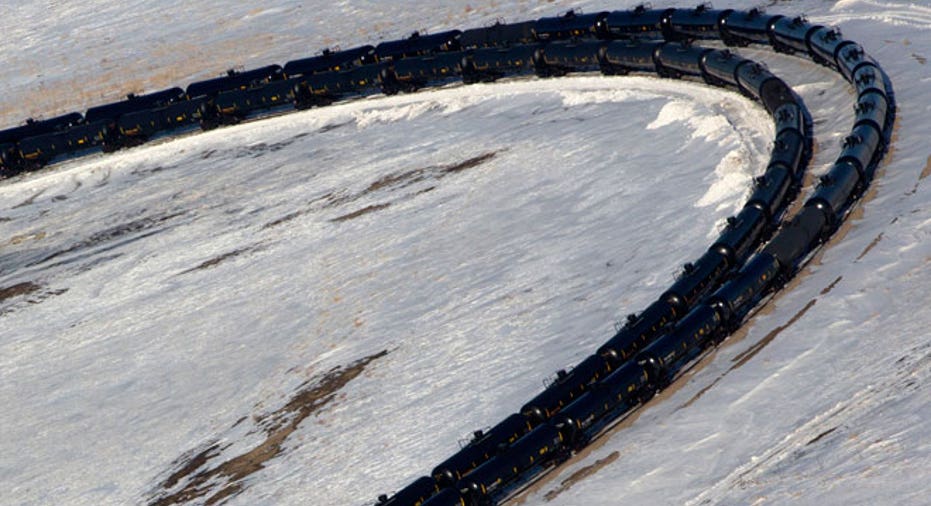 Two trade groups representing North American railroads proposed new safety standards for tank cars that carry crude oil and other flammable liquids, as the industry and regulators explore tougher rules after an accident in July.
The Pipeline Hazardous Materials and Safety Administration, a federal agency tasked with overseeing tank-car safety, recently began to look at new rules for tank cars.
On Thursday, Association of American Railroads and the American Short Line and Regional Railroad Association submitted comments to the regulator. They are recommending that PHMSA, part of the Department of Transportation, boost design standards for new cars to include thermal protection, an outer shell jacket and other items.
The groups suggested safety upgrades for tank cars built since October 2011, when the rail industry instituted its current design standards that go beyond federal requirements.
As for older tank cars, those that aren't retrofitted to meet new standards should be "aggressively" phased out, the groups said. A timeline for phasing out old models would be determined based on input from shippers and tank car manufacturers.
The proposal also states that all liquids with a flash point between 100 and 140 degrees Fahrenheit should be considered flammable. Rail shippers currently have the option of classifying them as combustible liquids.
Based on its suggestions, the AAR estimates that 78,000 of the roughly 92,000 tank cars currently moving flammable liquids, including oil and ethanol, will need to be retrofitted or phased out.  Another 14,000 newer tank cars would also require certain modifications.
"We believe it's time for a thorough review of the U.S. tank car fleet that moves flammable liquids, particularly considering the recent increase in crude oil traffic," said AAR President and CEO Edward R. Hamberger. "Our goal is to ensure that what we move, and how we move it, is done as safely as possible."
Consideration of new tank-car rules comes in the wake of an accident in Lac-Mégantic, Canada, where an uncontrolled train derailed and subsequently exploded. Parts of the town were destroyed, and authorities said 47 people were killed.
A derailment also occurred in Alabama last week. No one was injured in the accident. Operator Genesee & Wyoming (NYSE:GWR) already ruled out several possible factors
In the comments filed with PHMSA, the trade groups said the Canadian accident "has no parallel in recent times," adding that the industry's safety record has improved over the last several decades.
According to the filing, train accidents per million train miles are down 80% since 1980, and "99.9977% of hazardous material carloads reach their destination without a release caused by a train accident."
The shale-led U.S. oil boom has led to a rapid increase in the use of railroads, trucks and barges to transport crude to refineries, as pipeline capacity can't keep up with production growth.
Crude oil shipments on Class I railroads have swelled from 4,700 carloads in 2006 to a projected 400,000 shipments in 2013, based on AAR data.
In a July report, the Energy Information Administration said the Bakken Formation in North Dakota has accounted for much of the increase, since there's little pipeline capacity to move supplies there.
"Surely, it is not in the nation's interests to thwart rising transport of domestic energy supplies," the groups said in the filing. "At the same time, railroads, their customers and suppliers, and the federal government must take precautions to avoid another devastating accident."