Rail Operators Battle Government Over Safety Report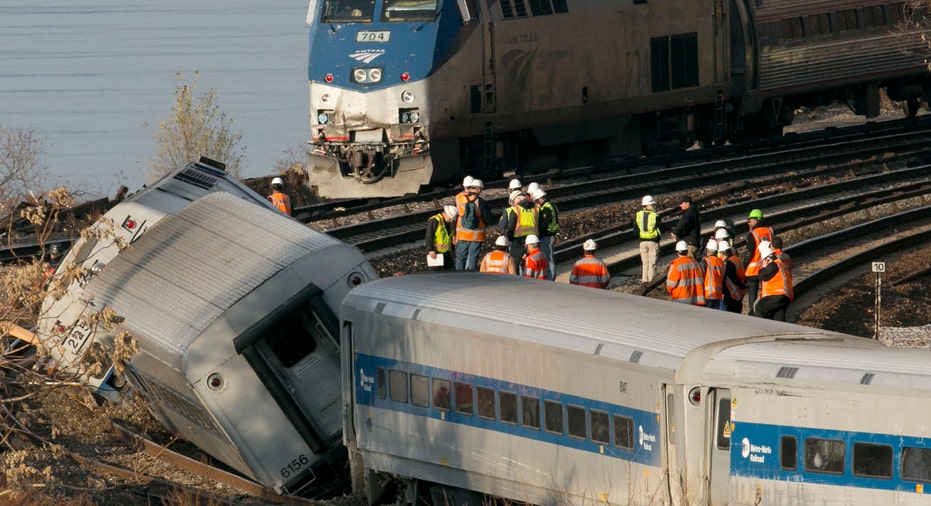 Major rail operators are disputing the Federal Railroad Administration's assertion this week that the country is making "uneven progress" on the mandatory installation of "Positive Train Control" safety technology.
The FRA's analysis of third quarter 2016 data showed that progress on PTC implementation has remained "relatively stagnant" on major East Coast rail systems other than SEPTA and Amtrak. The federal government has mandated that all freight and passenger rail operators fully install PTC, which automatically slows trains traveling at a dangerous rate of speed, by the end of 2018.
According to the FRA's data, New Jersey Transit hadn't installed PTC technology on any of its 440 locomotives as of 3Q, nor has it fully acquired the radio spectrum needed to transmit the most up-to-date safety information throughout its system. In September, NJ Transit drew criticism after a train that lacked PTC technology crashed at a Hoboken train station, killing one and injuring dozens.
An NJ Transit representative disagreed the FRA report's characterization of its progress on PTC. The operator cited its October agreement with the Metropolitan Transportation Authority to lease the necessary radio spectrum.
"The Third Quarter report does not reflect the most recent accomplishments such as the acquisition of radio spectrum," NJ Transit spokesperson Nancy Snyder told FOXBusiness.com. "Additionally, NJ TRANSIT has retained Peter Cannito, a renowned rail operations executive to review the organization's overall rail operations, and we are currently recruiting a compliance officer to ensure our reporting to federal and other agencies is consistent and thorough."
PTC proponents, most notably the National Transportation Safety Board, argue that the technology could have prevented hundreds of deaths on rail systems over the last several decades.
Congress originally required freight and passenger rail operators to complete PTC installation by 2015. The deadline shifted to the end of 2018 after executives warned the initial date was untenable. Industry lobbyists argue that PTC implementation is too complex and expensive to be rushed.
The FRA's data further shows that the MTA has implemented PTC on just 3% of its Long Island Railroad trains and none of its Metro-North trains. The system does have the necessary radio spectrum in place.
"Metro North and LIRR have aggressively and diligently moved forward to fully implement PTC on both railroads before the Congressionally-mandated deadline of 2018," MTA Chairman Tom Prendergast said in a statement.
The Association of American Railroads, which advocates on behalf of major freight rail operators, says its constituents have spent $7.1 billion to date on PTC installation.
"The freight rail industry continues to work all out on PTC testing and installation and to move this complex safety system from concept to nationwide reality across the country on about 60,000 miles of track," AAR spokesperson Ed Greenberg said. "Implementing this developed-from-scratch technology remains a remains a priority for the nation's freight rail industry with Class 1 freight railroads remaining on track at having PTC fully installed by the deadline."
So far, the FRA says it has provided more than $716 million to passenger rail system for PTC installation. The MTA received a $967.1 million loan in May 2015 to aid its efforts.