Radiohead Surprises Fans With Early Album Posted Online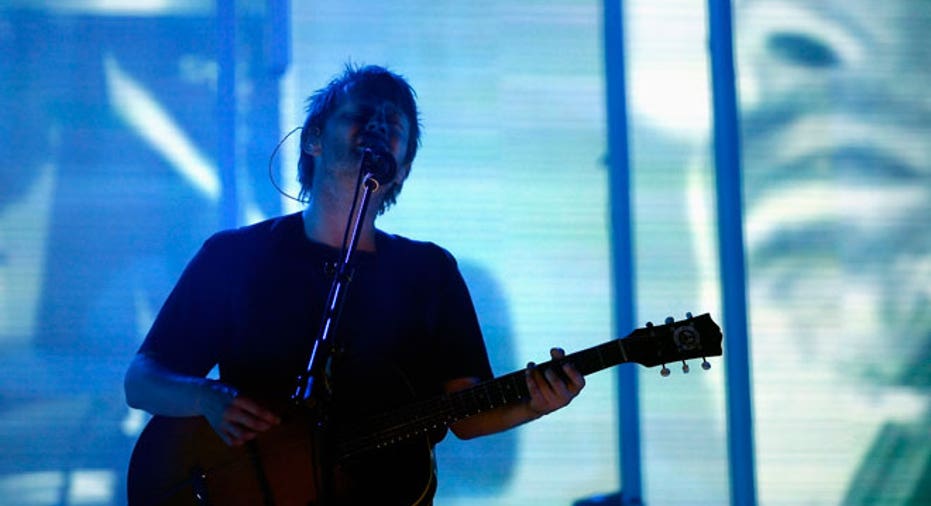 Radiohead surprised critics and fans by releasing its new album "The King of Limbs" on Friday a day early, with a total of eight tracks clocking in at a short 37 minutes and earning mild early critical acclaim.
The British band had initially said the album, its eighth and the first since "In Rainbows," would be available Saturday. But instead they released it on their website on Friday, with a video for the song, "Lotus Flower" and a simple explanation: "It's Friday... It's almost the weekend...It's a full moon."
Unlike "In Rainbows," which topped the pop charts in January 2008 after the band sold the album under a revolutionary system that allowed buyers to pay whatever price they wanted, a digital download of "The King of Limbs" was offered on the band's website for a set price of $9.
The website also showed the black and white video for "Lotus Flower," which takes more than a minute before introducing the haunting vocals of singer and principal songwriter Thom Yorke, who dances alone in the dark in a white shirt and black hat.
Rolling Stone said "The King of Limbs," whose title refers to an old oak tree in Wiltshire, England, near where the band recorded the album, was "surprisingly short, but it's also typically rich with electronic texture."
The Guardian lightly praised some songs including "Morning Mr Magpie" and "Little by Little" but said the album was not as groundbreaking as the band's earlier albums such "The Bends", "Kid A" or "OK Computer."
"What's disappointing, however, is that the band -- so often held up as musical mavericks operating in the mainstream
-- have failed to come up with anything that might surprise us this time," the review said.
The band's music, often billed by some as "music to slit your wrists to," noted London's The Telegraph in its review, had taken a turn away from angst to a sound more "jazzy, relaxed, dreamy, almost feminine."
The Wall Street Journal was also full of accolades, saying it "balances beautifully the band's gift for melodic rock, energetic electronic rhythms and crafty musical experimentation" and was a worthy follow up to "In Rainbows."
"Nearly two decades into its recording career, Radiohead is still the standard for the present and future of rock," it concluded.
Vanity Fair said it was "Well worth the $9 download," while fans on NME.com delivered mixed reactions: "A distinct lack of tunes, covered in production. Feels like a step backwards to me," wrote Slimjim, while Boremen said, "I love it already but it feels like a grower to me.
The album is available in two formats, the digital $9 MP3 version or a deluxe edition the band calls a "newspaper album" that will be shipped to customers on May 9 and comes with two vinyl records, a CD and artwork, at a cost of $48.