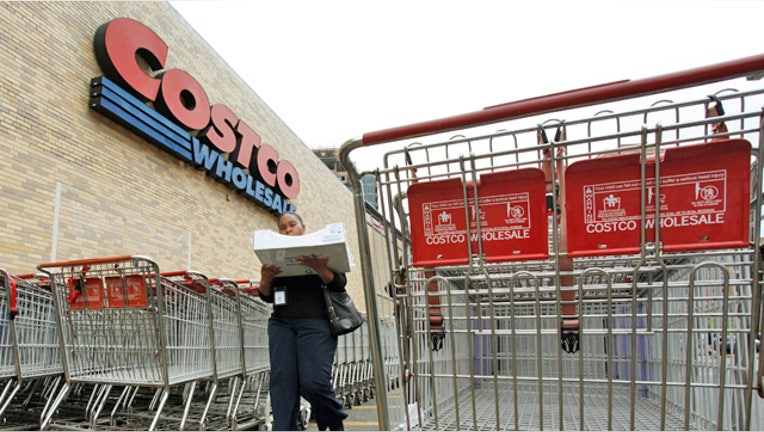 Joining a slew of companies trying to beat the fiscal cliff, Costco (NASDAQ:COST) unveiled plans on Wednesday to spend $3 billion on a special dividend before the end of the year.
The announcement, combined with solid November sales, sent shares of the wholesaler soaring 5%.
The move comes as companies and investors brace for the fiscal cliff, which could send the tax rate on dividends shooting up to as high as 39.6% early next year from just 15% currently.
Costco said its board of directors has approved a special cash dividend of $7 a share that is payable on December 18 to shareholders of record as of December 10. The company said its total payment tied to the special dividend will be $3 billion.
Costco didn't specifically mention the looming fiscal cliff in explaining its decision to pay the special dividend.
The cash dividend "is our latest effort in returning capital to our shareholders while maintaining our conservative capital structure," Costco Chief Financial Officer Richard Galanti said in a statement.
Still, in recent days a number of major companies have declared special dividends or moved up the payment of their dividends ahead of the fiscal cliff, including Wal-Mart (NYSE:WMT), Jack Daniel's maker Brown-Forman (NYSE:BFB) and watch maker Movado (NYSE:MOV).
Wal-Mart cited the "uncertainty" caused by the ongoing fiscal cliff negotiations in Washington.
Meanwhile, Costco said its November U.S. same-store sales jumped 6%, including fuel, besting forecasts from analysts for a gain of 5.4%. Overall sales climbed 9% last month to $8.15 billion, while international same-store sales rose 7%.
Shares of Issaquah, Wash.-based Costco soared 5.23% to $101.62 on the news, leaving them up almost 22% so far this year.